© Global Action Platform on Sustainable Consumption and Diets
The Global Action Platform on Sustainable Consumption and Diets convenes key stakeholders working on food systems transformation, to build a coalition that maximizes collective impact. Only by connecting agendas on biodiversity, climate and health, and other key issues, can we achieve the Sustainable Development Goals – but if we fail to act on food, and specifically consumption and diets, we will singularly preclude our chances of success.
Food systems are the largest cause of environmental degradation and human health problems. Food production uses about 40% of land and 70% of freshwater withdrawals, is the main driver of biodiversity loss, is responsible for about 30% of greenhouse gas emissions. But we can't rely on only changing how we produce food – we also need to change what we eat. Current consumption and diets are the main risk for morbidity and mortality, and increasing demand for certain foods and products will drive a rising demand for land and other resources. We need dietary changes to achieve health, biodiversity, land-use and climate goals – indeed shifting to healthy and sustainable diets has been identified as the single biggest way to reduce greenhouse gas emissions of our food systems.
The next 12 months are critical. Key meetings and conferences will be held that will set the agenda for decades. We have to break the silos and elevate the importance of diets and consumption, integrating agendas at major events, including:
These meetings provide key opportunities to amplify the role that consumption and diets play in achieving global and national goals. Currently, however, consumption and diets are not at the top of most agendas or are completely absent from multilateral processes. We aim to change this through the Global Action Platform on Sustainable Consumption and Diets.
OUR GOAL
Our goal is to strengthen international and national commitments on targets and action on sustainable consumption and diets, to ensure we can meet biodiversity, climate, health, and other goals.
© Thomas Cristofoletti / Ruom for WWF
The Action Platform will connect with and build on ideas generated from the UN Food Systems Summit and other platforms like One Planet Network Sustainable Food Systems Programme and the One Planet Consumer Information Programme. The platform will also build on the work done by the WWF Food Practice and its network of partners.
The Action Platform will break silos and bring together actors that don't normally work together, raise collective understanding of what can be confusing multilateral processes and enabling planning of collaborative actions like events, advocacy and research.
By working together, we can begin to bring consumption and diets to the top of multilateral agendas and integrate the topic into key policy processes over the next 12 months.
© Global Action Platform on Sustainable Consumption and Diets
© Global Action Platform on Sustainable Consumption and Diets
EVENTS AND PUBLICATIONS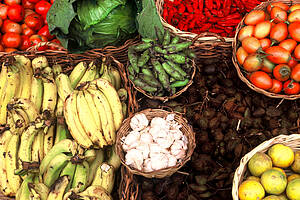 Short overview of key events (COP-26, Nutrition for Growth, UNCBD, UNFSS, UNCCD), followed by a round of "speed-talks" where stakeholders share what they are doing for these events.

Notes




Humanity's chance of achieving the United Nations' Sustainable Development Goals (SDGs) within the next decade will be largely determined by critical decisions over the next 12 months. What we eat and how our food is produced needs to be at the centre of global action.

Blog by WWF's Brent Loken, Martina Fleckenstein and Sanjoo Malhotra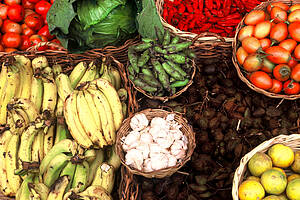 Focus on Climate COP, Nutrition and UNFSS Action Track platform, updates on actions from first meeting and discussions.
There is no "one-size-fits-all" solution to achieve the necessary shifts in our consumption patterns to restore global biodiversity. In all cases, we must work with deep cooperation and empathy to understand diverse perspectives and situations so that we can achieve healthy and sustainable diets for all while restoring the biodiversity that is fundamental to humanity.

Blog by Chatham House's Tim Benton, UNCBD's Elizabeth Maruma Mrema and WWF's Rebecca Shaw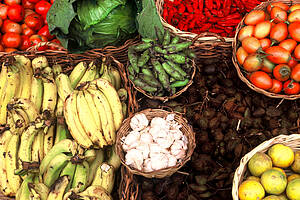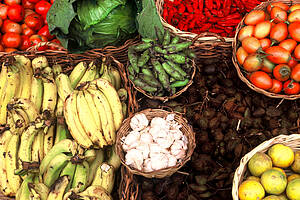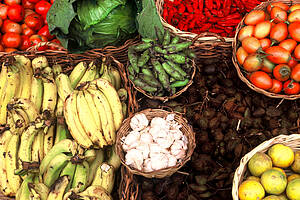 Contact us if you are interested in joining the platform or for further information.
Current partners:
By attending five meetings between June and December 2021,
sharing knowledge about key events and plans for each one and
collaborating with other stakeholders to amplify impact you can:
Build internal capacity within your organizations
Contribute to the project toolbox with best practices, ideas, policies, projects
Fertilise new ideas, policies, scientific papers, and projects across sectors
This project is part of the International Climate Initiative (IKI). The Federal Ministry for the Environment, Nature Conservation and Nuclear Safety (BMU) supports this initiative based on a decision adopted by the German Bundestag.
WWF
BMU