Posted on 03 December 2013
Fossil free citywide heating by 2020 
Fossil free citywide heating by 2020
As one of the finalists in WWF's global Earth Hour City Challenge 2013, Oslo aims to become the world's leading sustainable city. It has set ambitious goals: fossil-free citywide heating and public transport by 2020, 50% citywide greenhouse gas reductions by 2030 from a 1990 baseline, and carbon neutrality by 2050. The citys strategy includes a range of pioneering actions covering all fields of sustainability from environmentally friendly buildings and public spaces to operating high quality transportation and waste and recycling systems.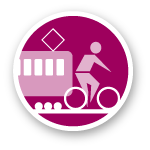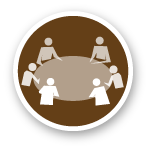 Keywords: Earth Hour City Challenge, public transport, carbon neutrality, passive houses, electric cars
During the first decade of the new millennium Oslo developed high environmental ambitions. In 2010-11 it was a finalist in the EUs European Green Capital award, receiving praise for its work with green areas and biodiversity and for being one of the top cities for air quality (see also
Vitoria-Gasteiz
). In 2011 it adopted The Urban Ecology Programme 2011-2026 with the vision that Oslo will become a sustainable urban community where everyone is entitled to clean air, clean water and access to attractive outdoor recreation areas. The programme aims to reduce noise levels, air pollution and greenhouse gas emissions, and to create an eco-efficient transport system, an environmentally sustainable urban development, a life-cycled based waste-management system, an eco-efficient city administration, and maintain and strengthen its blue-green structure.
Transport and heating
The most striking elements of the programme are the action plans to achieve fossil-free citywide heating and public transport by 2020, with the further goals of 50% citywide greenhouse gas reductions by 2030 from a 1990 baseline, and carbon neutrality by 2050. The main sources of climate emissions in Oslo are transport, especially road transport, and the use of fossil fuel based energy, such as oil-fired heating. While total emission levels have risen since 1990, emission levels per person have declined. Oslo has a relatively low level of emissions per capita: approximately 2.2 tonnes CO2 equivalents per person in 2011.
Already in 2012, 54% of public transport in Oslo was operated by zero-emission electricity powered train, tram or metro. Now the city administration is working to phase out diesel oil in buses by 2020, in favour of biodiesel, biogas, bioethanol, hydrogen and electricity. The proportion of renewable energy fueled buses has already increased from 5.4% in 2007 to 19% in 2012, which includes pilot projects with buses fueled by biogas from food waste and sewage, and hydrogen buses - electric buses with a hydrogen fuel cell power source.
Speeding up the modal shift
But greening public transport is not enough: to reduce emissions from transport, the city also works to speed up the modal shift from cars to cycling and public transport, and the green shift to electric cars. These shifts are already taking place. Between 2005 and 2012, the public transport share in Oslo increased from 20 to 30 percent, while the car share was reduced from 45 to 35 percent. With the help of revenues from congestion charges (see also
London
), the city continues to build a faster, cheaper and more punctual public transport system with more frequent departures, new subway and tram tracks, and to support cycling via a rental programme and subsidies.
Oslo already has the highest number of electric cars per capita in the world (see also
Oslo
); in 2013, approximately 7% of all new privately owned cars were electric. The city supports this development with a range of measures: it is transforming its municipal fleet of cars to electricity, it is building and subsidising charging points, it offers free electricity, parking and road tolls to electric cars, and allows them to use bus lanes.
Heating of buildings accounted for 35% of Oslo's GHG emissions in 2011 and the city plans to reduce that to zero by 2020. Oil heating has already been phased out in municipal buildings, and from 2014 all new municipal buildings must be passive houses. To achieve the same conversion in private buildings, the city is building a fossil-free district heating system by 2016 and offers grants for conversion of private buildings from oil heating to renewable energy, such as district heating, heat pumps and bioenergy. Since 2007, 1 000 private oil fired boilers have been replaced mainly by heat pumps.
Urban Ecology Programme
Under the umbrella of The Urban Ecology Programme, Oslo has launched a number of innovative actions: a climate pact with local business, a program for shore based electrical power for ships, a snow melting facility to reduce pollution, dynamic street lighting, a climate and energy fund, and FutureBuilt, a program for sustainable housing.
The Oslo Climate and Energy Fund was developed to stimulate energy savings and facilitate the transition from fossil fuels to renewable energy, specifically in the building sector. In 2011 alone, grants totalling an impressive NOK 50 million ($9 million) were awarded to over 3 000 climate and energy efficiency projects.
FutureBuilt is a collaborative effort involving a number of central government agencies and various architecture and construction companies. The 10-year program (2010-2020) is aiming to complete 50 pilot projects consisting of urban areas as well as individual buildings with the lowest possible greenhouse gas emissions. FutureBuilt has a strong reputation for innovation, competence building and knowledge exchange.
With shorebased electric power for cruise ships, Oslo has pioneered a ground-breaking project to reduce pollution from the number of cruise ships that visit its busy port. Currently, Color Line's ships in Oslo run on shore-based electrical power while they are berthed which has thus far reduced emissions by 3 000 tons per year.
References:
Worldwide Fund for Nature, Earth Hour City Challenge 2013, http://wwf.panda.org/what_we_do/footprint/cities/earth_hour_city_challenge/challenge_2013/

carbonn Cities Climate Registry, Earth Hour City Challenge, http://citiesclimateregistry.org/cities/earth-hour-city-challenge/
http://citiesclimateregistry.org/cities/earth-hour-city-challenge/citiesclimateregistry.org/cities/earth-hour-city-challenge/
Ola Elvestuen, Vice Mayor for Environment and Transport, "Green City Oslo Leading by Example", http://awsassets.panda.org/downloads/oslo_ehcc_2013.pdf

City of Oslo, Environment, http://www.oslo.kommune.no/english/environment/

Urban ecology programme 2011 - 2026, http://www.oslo.kommune.no/english/environment/environmental_policies/urban_ecology_programme/

City of Oslo, "Oslo wants to become the next European Green Capital", http://www.oslo.kommune.no/english/environment/european_green_capital/

FutureBuilt, http://www.futurebuilt.no/?nid=206235&lcid=1044


Text by: Martin Jacobson