Posted on 04 November 2015
Going big on solar power
Going big on solar power
Singapore has launched large investments in solar power over the last years under its new program SolarNova. It aims to install 350 MW solar PV capacity by 2020, amounting to almost 10,000 rooftop installations and covering 5 percent of the city´s electricity demand. With that, Singapore adds renewables, the last piece of the puzzle, to its comprehensive and praised urban sustainability agenda, for which Singapore made it through as a leading global finalist in WWF's Earth Hour City Challenge 2015.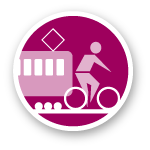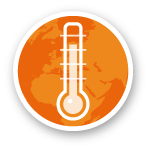 Keywords: SolarNova, Solar PV, renewable energy, climate program, research
SolarNova is one of the biggest investments in solar power yet by a city government, comparable to
Seoul´s Sunlight City program
. The largest tender to date came in 2015 with the call for 40 MW of capacity to be installed at eight government sites and 900 public-housing blocks across the island by 2017. It was issued by the city's public housing agency, Housing & Development Board (HDB), which will function as the central procurement agency and key adopter under SolarNova, installing 220 MW of solar panels across 5,500 housing blocks by 2020.
Leasing and pooling investments
SolarNova was launched in 2014 by the Singapore Economic Development Board (EDB), which is working with key government agencies to aggregate demand for solar deployment across government buildings and spaces. By pooling investments, the program achieves economics of scale, and allows agencies to purchase solar power at a lower price that will not exceed the retail electricity tariff rate. And by using the solar leasing model, the government avoids upfront installation costs (see also
San José
).
SolarNova also aims to catalyse a city-wide growth of solar energy in Singapore by building up the local solar industry and encouraging private sector adoption. Singapore is on track to increase its solar power capacity by five times to almost 100 MW already in 2015, thanks mainly to private sector installations. And Singapore's solar industry has been growing steadily over the past few years because of the drop in prices of solar panels and the government's funding of research and development.
Limited opportunities for renewables
As a densely populated city-state on an island without hinterland, Singapore calls itself an "alternative-energy disadvantaged country" (see also
Singapore
). Investigations by the government have revealed limited opportunities for renewables, with even wind power and tidal and wave power potential restrained by low average wind speeds and low tidal range and calm waters. Solar power is identified as the best bet, despite Singapore´s small size, and the new ambitious investments will be a test of its potential.
The natural constraints have been a driving force behind Singapore´s achievements in urban sustainability since its independence in 1965. A dedicated Ministry of the Environment was set up already in 1972, and the city-state's efforts since then has made it into a leading city in sustainability, topping Siemens Asian Green City Index and exporting its know-how to other Asian cities, especially in the areas of water and waste management. To curb emissions, Singapore has converted 90% of its electricity generation to natural gas, the cleanest form of fossil fuel, and invested heavily in energy efficiency, both in buildings and transports. The city-state pioneered congestion charges in the 1970´s and is the only country in the world to cap vehicle growth and price vehicle usage aggressively. This has allowed Singapore to lower its energy intensity - carbon emissions per GDP dollar - although total emissions have continued to grow at a slower rate.
Intensified sustainability efforts
In recent years, Singapore has intensified its sustainability efforts. In its National Climate Change Strategy of 2012, the city projects an emissions reduction by 2020 of 7-11% from a Business As Usual scenario, and has pledged a 16% reduction, should a legally binding international agreement be reached. In line with this, Singapore has set the goal of a 35% reduction in economy-wide energy intensity by 2030, from a 2009 baseline. Although high levels of energy efficiency have already been reached, Singapore continues its efforts with new goals. The city will encourage 75% of peak hour trips to be made by public transport by 2030 by extending its rail and bus network, as well as its network of cycling routes. Singapore also aims to increase the waste recycling rate to 70% by 2030, while it has tightened green regulations for buildings and industry.
A green vision for the city-state is laid out in Sustainable Singapore Blueprint, updated every five years, where Singapore´s actions across the whole field of urban sustainability are presented.
References:
Republic of Singapore, "National Climate Change Strategy 2012", https://www.nccs.gov.sg/nccs-2012/

Republic of Singapore, "Sustainable Singapore Blueprint", http://www.mewr.gov.sg/ssb/
Singapore Ministry of Trade and Industry, "SolarNova", https://www.mti.gov.sg/MTIInsights/SiteAssets/Pages/Budget-2014/SolarNova.pdf

Siemens, Asian Green City Index, Singapore, http://www.siemens.com/entry/cc/features/greencityindex_international/all/en/pdf/singapore.pdf

Eco-Business, "Singapore goes big on solar with largest tender to date", http://www.eco-business.com/news/singapore-goes-big-on-solar-with-largest-tender-to-date/

carbonn Climate Registry, City Climate Report: Republic of Singapore, http://carbonn.org/index.php?id=312&tx_datareport_pi1%5Buid%5D=745


Text by: Martin Jacobson