Posted on 18 September 2014
Kicks Out Coal, Sends More Solar
Kicks Out Coal, Sends More Solar
Chicago has an ambitious goal: to be the U.S.'s most sustainable city, and the Sustainable Chicago 2015 plan, already underway with 24 goals and 100 key actions, is helping it get there. Chicago was named 2014 National Earth Hour Capital and is a "first city" in climate smart policy, according to Keya Chatterjee, Director of Renewable Energy and Footprint Outreach at WWF. Chatterjee cites Chicago's termination of coal power plants, and investments in renewables as well as multiple BRT lines.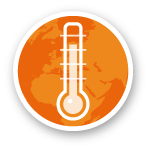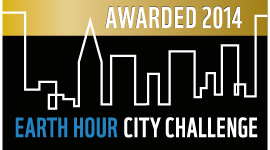 Keywords: climate change, fossil fuel, renewables, BRT, solar panels
Chicago´s mayor Rahm Emanuel jumpstarted his term with the early closure in 2012 of the last two coal power plants that fuelled the city´s power grid. He then launched the three year plan Sustainable Chicago 2015, which builds on the award-winning Climate Action Plan from 2008 – already one of the most ambitious large city climate plans with the goal of a 25% reduction of greenhouse gas emissions below 1990 levels by 2020 (see also
Chicago
and
New York
).
Sustainable Chicago 2015
Sustainable Chicago is a broad action plan that covers seven themes: economic development and job creation; energy efficiency and clean energy; transportation options; water and wastewater and waste and recycling; parks, open space and healthy food; and climate change. The 24 goals are ambitious, especially in energy and transport. In just three years, citywide energy efficiency is set to improve by 5% (10% in municipal buildings), an additional 20 MW of renewable energy is to be added, municipal fossil fuel consumption is to be reduced by 10% and Chicago is going to become the most bike and pedestrian friendly city in the US. Concerning the latter, Chicago recently was found to have climbed from fifth to second place in Bicycling magazine's yearly ranking of bike-friendly North American cities.
Closure of Chicago's Crawford and Fisk coal-fired plants reduced local carbon dioxide emissions from industrial sources by 90% and improved city air quality. A deal with energy suppliers secures five percent of the electricity from the city's municipal aggregation program (the largest in the US) from Illinois wind farms. This doubles the amount of wind energy to customers and reduces Chicago´s carbon footprint by 16 percent.
One day PV permit process
Chicago has accelerated its work with solar energy to help transform the city into a national leader. The city has drastically cut permit times for residential solar rooftop installations to one day and facilitated group buys to reduce costs, as well as taken steps to facilitate larger commercial and industrial installations. It also plans to develop a 10MW solar urban power plant, the largest of its kind in the US. In 2014 Chicago launched a community-wide residential group solar discount program, in partnership with WWF and other stakeholders. By next year the city hopes to double its solar capacity, financed in part by grants from the federal SunShot Initiative Rooftop Solar Challenge (see also
San José
).
As one of the leading cities for LEED-certified buildings, Chicago is also spearheading a number of innovative programs in the Climate Action Plan, including the Green Office Challenge. The city has now intensified this work, especially with the new program Retrofit Chicago, which has increased renovation activity by 65%. The program spurs and helps owners of private residential and commercial buildings to retrofit buildings with a 20% energy use reduction within five years, offering fully-funded engineering support to identify cost-effective steps. In addition to this, Chicago is improving the energy efficiency of municipal buildings by 10% by 2015, and has passed an ordinance that requires energy benchmarking and disclosure for commercial, municipal, and residential buildings over 50,000 square feet (see also
Houston
).
Bus rapid transit in the US
Transportation is usually the biggest challenge for US cities aiming to reduce greenhouse gas emissions, and with the second largest public transportation system in the country, Chicago has a good foundation for a modal shift. The city is now accelerating transit-oriented development, greening the taxi-fleet, and reducing municipal fuel consumption. To become the most bike and pedestrian friendly city in the U.S., it is adding 50 km of bicycle tracks a year and has launched the bike share system Divvy.
Chicago is also improving the public transport system in a number of ways, most notably through a new bus rapid transit system (BRT), with multiple lines to solve congestion and provide fast, reliable service. The BRT system will serve other bus lines and will feature bus-only lanes, level boarding, transit signal features, pre-paid boarding and protected bicycle lanes, following best practice in the area. BRT is expected to speed up travel times by 20%. It has been designed with the assistance of many outside organizations, including the Institute for Transportation & Development Policy (ITDP), an NGO now known for its work with cities worldwide in designing sustainable transport, and especially modern BRT systems (see also
Guangzhou
).
City in a Garden
Sustainable Chicago 2015 also includes a host of projects to improve water and wastewater management and green the city with parks, open spaces, and urban farming. Mayor Emanuel plans to complete the Chicago Riverwalk along the main branch of the Chicago River by finishing a continuous walkway and recreational greenway that connects the lakefront with the heart of downtown. Emmanuel has also promised green redevelopment projects for the closed coal power plants as well as a closed cement factory. If all these projects are allowed to bloom, Chicago may be right in brushing off and relaunching its 1837 motto: "City in a Garden."
References:
City of Chicago, Enviroment, http://www.cityofchicago.org/city/en/progs/env.html

City of Chicago, "Sustainable Chicago 2015 Action Agenda", http://www.cityofchicago.org/content/dam/city/progs/env/SustainableChicago2015.pdf

City of Chicago, "Sustainable Chicago 2015 Action Agenda: Year One Progress Report Fall 2013", http://www.cityofchicago.org/content/dam/city/progs/env/SCYear1Report.pdf

Sustainable Chicago, http://www.sustainable-chicago.com/

ChicagoStories.org, "Sustainable Chicago", http://chicagostories.org/sustainability/

C40 Cities Climate Leadership Group, Chicago, http://c40.org/tags/chicago

Siemens, US and Canada Green City Index, Chicago, http://www.siemens.com/entry/cc/features/greencityindex_international/all/en/pdf/chicago.pdf

REN21 Renewable Energy Policy Network for the 21st Century, 2014, Renewables 2014 Global Status Report, http://www.ren21.net/Portals/0/documents/Resources/GSR/2014/GSR2014_full%20report_low%20res.pdf

Don Knapp, ICLEI USA Sustainable Cities and Counties Blog, " Five Lessons From the Chicago Green Office Challenge", http://www.icleiusa.org/blog/five-lessons-from-the-chicago-green-office-challenge

Siemens, "Chicago, Santa Monica, and Purcellville Named 2012 Siemens Sustainable Community Award Winners", http://inr.synapticdigital.com/siemens/sustainability2012/


Text by: Martin Jacobson