Posted on 01 March 2012
Green belt and transport plan gave fresh air 
Green belt and transport plan gave fresh air
Vitoria-Gasteiz, capital of the Spanish Basque country, has been appointed European Green Capital for 2012. It is rated alongside European cities with the cleanest air and most green space per capita. The city has created a green belt of parks and other natural areas around the city centre, so that the entire population lives no further than 300 meters away from a green area. Among other things, this has contributed to higher air quality and increased biological diversity.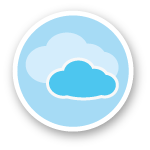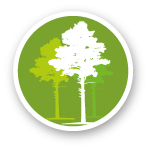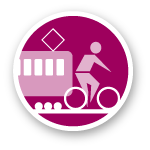 Keywords: air pollution, parks, biodiversity, pedestrians, public transport
The annual naming of a Green Capital of Europe is organized by the EU and has been running since 2010, when Stockholm was selected. Hamburg was chosen in 2011, Vitoria-Gasteiz in 2012, with Nantes being appointed for 2013. Compared with other ranking systems and awards, the EU's are among the most rigorous and detailed. The Green Capital system provides a useful insight into the 46 candidate cities' sustainability efforts. These are divided into 12 areas: Greenhouse gas emissions, transport, green areas, land planning, biodiversity, air quality, noise levels, waste management, water consumption, water management, environmental planning, and communication. Vitoria-Gasteiz has ambitious policies in all of these areas.
High grade for air quality
Only four cities received the maximum 15 points for air quality:
Amsterdam
,
Oslo
,
Reykjavik
, and Vitoria-Gasteiz. Other cities with high rankings are
Bristol
, Hamburg, and
Münster
(in another major study by Siemens Vilnius, Helsinki, and Stockholm took top honors). Unlike most of these cities, and including the previous winners of the nomination (Stockholm and Hamburg), Vitoria-Gasteiz achieved the award despite the fact that it is not located on the coast and thus lacks the purifying effects of offshore breezes, something the panel of EU experts noted.
That Vitoria-Gasitez is a medium-sized city, allows it to be a model for other cities. According to the UN it is actually in smaller cities, with 100,000 to 250,000 inhabitants, that most of the world's urban growth is taking place. Around half the population of Europe lives in medium-sized cities, compared with a quarter of the population who live in major cities (73 percent of the population is already urbanized).
Measures for clean air
Vitoria-Gasteiz has been monitoring air quality since 2001, with stations measuring values for PM10 (particle matter), sulphur dioxide, ozone, and nitrogen dioxide. In addition to these, other hazardous substances, such as carbon monoxide and PM2.5 (smaller particles), have been measured. All indications are below EU limits on an annual basis and exceed the limit values only a few days per year – far fewer than what is permitted under the EU directive.
A receding trend can also be noticed for the past few years, especially where ozone is concerned. This can be an effect of the plan set up by Vitoria-Gasteiz for improving air quality between 2003 and 2010, which incorporated a range of measures (see also
Toronto
and
Dehli
). Pollutants from industries were inventoried in a database and remedial requirements were established. The city has invested in solar panels for hot water as well as regulations for public and private sector buildings alike. A transition to cleaner energy sources is supported in other areas too. Some of these include wind power, geothermal power, and natural gas for transportation purposes. Through campaigns of information and education the city has championed voluntary measures. And an information system about local air quality has been built up, cataloguing a few days worth of main pollutants and their forecasted levels for residents of eleven areas.
Prize-winning transport plan
Probably the most important measure is Vitoria-Gasteiz's public transport investment. In 2006 the city began the ongoing Sustainable Mobility and Public Space Plan, which was selected as "Best Practice" in 2010 by UN-Habitat. This is a comprehensive plan for traffic and land management, the goal of which is to reduce private car use and transform the urban environment at a fundamental level. The idea is that public places should be recaptured and pedestrians prioritized (see also
Copenhagen
). Half of all journeys in the city are already done on foot, compared to 37 percent by car. Now a network of footpaths, cycle routes, bus lanes, and light rail are given precedence over vehicular traffic, which is also limited by other measures such as parking restrictions. The plan is already beginning to show results. Travel by public transport has increased by 50 percent. A new tram system and new state-of-the-art bus lines (BRT) have been established, as well as tens of kilometres of new bike lanes and pedestrian pathways. Vitoria-Gasteiz is also investing in natural gas buses and electric cars.
Completing the Green Belt
The transportation plan is a continuation of work stretching further back in time. This longer history is another explanation for the good air in Vitoria-Gasteiz. The city tripled its population during an industrialisation that began in the 60s. In reaction to this environmental awareness developed. A plan dating back to the beginning of the 1900s was taken up once again in the 1990's – The Green Belt. This is a ring of varying green spaces – parks and various natural areas – surrounding the city. It entails that nowhere is one further than 300 meters to a green area. The city's ambitious plan to make the green belt entirely coherent by recovering dilapidated areas is currently being implemented. This is also part of the city's efforts to improve biodiversity through the monitoring of species distribution and the reduction of fragmentation and air pollution.
References
European Green Capital, Vitoria-Gasteiz, http://ec.europa.eu/environment/europeangreencapital/winning-cities/2012-vitoria-gasteiz/index.html

City of Vitoria-Gasteiz, Application for European Green Capital Award, http://ec.europa.eu/environment/europeangreencapital/docs/cities/2012-2013/European%20Green%20Capital%20Award%202012-13%20nuevo%20estandar.pdf

European Green Capital, The Expert Panel's Evaluation Work & Final Recommendations for the European Green Capital Award of 2012 and 2013, http://ec.europa.eu/environment/europeangreencapital/wp-content/uploads/2011/05/Evaluation-Panel-Report-Award-Cycle-2012-2013.pdf

Carol Smith, "Basque City Capitalizing on Green", Our Future Planet, July 6 2011, http://www.ourfutureplanet.org/news/593-basque-city-capitalizing-on-green

UN-Habitat, "Mobility and Public Space Plan in Vitoria-Gasteiz", Best Practice Database, 2010, http://www.unhabitat.org/bp/bp.list.details.aspx?bp_id=826

City of Vitoria-Gasteiz, http://www.vitoria-gasteiz.org/

Key data are retrieved from the UN Demographic Yearbook 2011, http://unstats.un.org/unsd/demographic/products/dyb/dyb2011.htm


Text by: Martin Jacobson