Posted on 01 March 2012
Green ring generates half of city's food 
Green ring generates half of city's food
Shanghai has preserved and expanded a green agricultural zone around the city, where nutrients from waste are recycled to help produce more than half the city's vegetables. A gigantic rubbish dump in Pudong contributes with compost, as well as generating electricity at Laogang, China's largest landfill biogas power plant. Urban farming is widespread in China.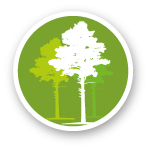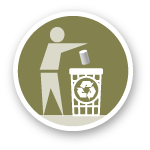 Keywords: urban farming, waste recycling, fertilizer, biogas, composting
Shanghai is China's largest city and one of the world's megacities. In addition to modern skyscrapers, the new district of Pudong is also home to the giant rubbish dump Laogang, covering 6.5 sq km and handling 70% of the city's waste. In 2006 Pudong's efforts to modernise its waste management and thereby slow Laogang's expansion received special mention from UN-Habitat. Some 80% of the organic material is now composted and 80-90% of recyclable material is managed in a process that has significantly reduced contamination. In 2008 Laogang began generating electricity produced from what is China's largest landfill biogas plant and it is expected to supply 100,000 households in Shanghai with electricity (see also
Curitiba
and
San Francisco
).
Urban farming common
Recycling is an ancient practice in China. Since time immemorial people have utilised even human excrement (or night soil) as an agricultural fertiliser along with other biological waste (see also
Hyderabad
). Urban agriculture is also widespread. Most vegetables are produced no more than 10 km from the point of sale, where they appear within a day of being harvested. Most cities are nearly self-sufficient in terms of food. During China's recent decades or urbanisation Chinese cities have safeguarded this system by expanding urban farmland at the same rate as urban growth.
This is especially true of Shanghai, which since the 1950s has planned and managed food production in the municipal region, a system which until the 1980s supplied all of the city's fresh vegetables and significant portions of other food demands. However, due to rapid urbanisation, loss of agricultural land and changes in policy, the level of self-sufficiency has fallen. In the mid 1990s, nearly 100% of chicken, eggs and milk, 80% of vegetables and freshwater fishes, and 50% of pork were produced in a green ring around Shanghai (see also
Havana
and
Lubumbashi
). The city administration managed 300 000 ha of land for food production. Over 800 000 citizens were actively involved in production alone. Both solid and liquid wastes were well managed to maximize yields and keep the city clean.
Modernisation
Since the turn of the millennium, the municipal government of Shanghai has made a renewed effort to safeguard food self-reliance by taking control of local production and distribution and regulating land use to preserve farmland. The city's agricultural investment has increased fivefold in the last ten years; with the help of taxes and subsidies the food supply has been protected. The loss of agricultural land has partly been compensated through modernisation and mechanisation. As a result, the deterioration of urban and peri-urban farming has largely been halted. Shanghai now still produces more than 55% of its vegetables and 90% of its green-leaf vegetables, according to the municipal government, and in most areas, food production is increasing.
In addition, Shanghai's government has launched a number of programs to create a modern and sustainable system of urban and peri-urban farming:
Systems of quality control have been established, among others in an effort to build "vegetable gardens" in nine suburban districts,
The safety of agricultural products has been strengthened through campaigns, testing, and traceability systems,
The average income of farmers has been increased,
Ecological and circulatory agriculture, mixing crop farming and livestock breeding, has been introduced,
Rooftop and balcony cultivation of vegetables has been promoted,
Projects with biodynamic farming are supported and integrated into the city's ecological policies, which also include preservation of green areas and tree plantations with the goal of 35% coverage by 2020.
Collaboration with RUAF
A good example of Shanghai's urban agriculture development of today, is the government-led, but participatory program Multi-Stakeholder Policy Development and Action Planning (MPAP) in Minhang, initiated in 2005 by RUAF Foundation (Resource Centres on Urban Agriculture & Food Security). Minhang is the second largest urban district economically and located close to the centre of Shanghai. Increasing urban density has reduced Minhang's agricultural land to 13.5% of the total land area (in the whole of Shanghai, farmland accounts for 32% of the area).
With a multi-stakeholder approach, engaging government authorities, farmers, collectives, enterprises, universities, research institutes and market organisations, RUAF organised improvements i five areas: joint strategic master planning, establishment of farming cooperatives, provision of technical assistance, innovative financing and introduction of a tracing system to improve food safety. Already in 2010, the urban farming in Minhang had developed significantly:
More than 1,527 ha of farmland had been improved in terms of increased production, ecological production and the introduction of irrigation systems for vegetables,
Two recreational agricultural zones had been created, where high quality production, environmental protection and agro-tourism are mixed,
The number of agro-cooperatives more than doubled from 38 in 2008 to 84 in 2010, and the average farmer per capita income increased by 20%,
The number of agro-enterprises rose and 9 000 new agro-related jobs were created,
Up to 8 000 cooperative farmers recieved technical training,
Several new financing schemes were established,
Food safety was improved significantly; the satisfaction rate for quality vegetables rose to 99.8%. Green Certification increased from 400 ha in 2008 to 1,300 ha in 2010 and 39 cooperatives were approved to sell green products.
Farming and recreation
Shanghai's authorities see agriculture as a way of reducing air pollution and preserving green areas. An example is the Pengdu water museum in Minhang, where local farmers in 2003 transformed an area of rubbish dumps into an ecological park for both urban farming and recreation. The area contributes to 70% of Shanghai's water intake, and was seriously polluted; after the clean-up it is used as a drinkwater source. Another example is Chongming Island, that has been preserved as an agricultural district, and developed as an eco-island with agriculture, green tourism and ecological housing.
The recycling of night soil as fertiliser in agriculture decreased during China's agricultural reforms of the 1960s onwards. By the turn of the millennium it only constituted about one third of the fertiliser. But since then, this age-old custom has begun to be promoted by the authorities, who are also testing modernised implementation using dry toilets, new methods for transportation, and central treatment plants in cities. Shanghai long retained a high percentage – as late as 1991 almost 90% of its night soil was collected on a daily basis, treated, and sold to farmers within the city limits.
References
The Climate Group, 2010, China Clean Revolution Report III: Low Carbon Development in Cities, Summary, December 2010,
http://www.theclimategroup.org/_assets/files/China-Clean-Revolution-III.pdf
Lester R. Brown, Earth Policy Institute, 2009, Plan B 4.0: Mobilizing to Save Civilization, First edition, W. W. Norton & Company,
http://www.earth-policy.org/images/uploads/book_files/pb4book.pdf
UN-Habitat, "Recycling and Reuse of Municipal Solid Waste in Pudong New District in Shanghai", Best Practice Database, 2006,
http://www.unhabitat.org/bp/bp.list.details.aspx?bp_id=1643
Wang Yan, Cai Jianming, Xie Liou, Liu Junping, "Resilient Chinese Cities: Examples from Beijing and Shanghai", Urban Agriculture Magazine no 22 - Building Resilient Cities, June 2009,
http://www.ruaf.org/sites/default/files/UAM22%20Beijing%2020-21.pdf
Cai Yi-Zhong, Zhang Zhangen, "Shanghai: Trends Towards Specialised and Capital-Intensive Urban Agriculture",
http://www.ruaf.org/sites/default/files/Shanghai.PDF
Jac Smit, 2001, Urban Agriculture: Food, Jobs, and Sustainable Cities - 2001 Edition, http://jacsmit.com/book.html
Jianming Cai, Zhenshan Yang, Shenghe Liu, Ming Liu, Hua Guo, Shanshan Du, "Urban Agriculture development in Minhang, Shanghai", Urban Agriculture Magazine no 25, september 2011,
http://www.ruaf.org/sites/default/files/UAM%2025-Urban%20Agriculture%20development%2060-62.pdf
Shanghai Agriculture, website of the local government of Shanghai, http://en.shac.gov.cn/index.htm

Growing Greener Cities, FAO's Programme for Urban and Peri-urban Horticulture,
http://www.fao.org/ag/agp/greenercities/index_en.html
Luo Shiming, South China Agricultural University, "The Utilization of Human Excreta in Chinese Agriculture and the Challenge Faced", 2002, EcoSanRes,
http://www.ecosanres.org/pdf_files/Nanning_PDFs/Eng/Luo%20Shiming%2010_C11rev.pdf
Kris De Decker, "Recycling animal and human dung is the key to sustainable farming", Energy Bulletin, September 15 2010,
http://www.energybulletin.net/stories/2010-09-16/recycling-animal-and-human-dung-key-sustainable-farming
Key data are retrieved from the UN World Urbanization Prospects, the 2011 Revision,
http://esa.un.org/unup/unup/p2k0data.asp


Text by: Martin Jacobson