WWF Creates Art with Tiger Beer to help fight illegal tiger trade - the most immediate threat to wild tigers.
As few as 3890 tigers remain in the wild. Trading tiger parts is a serious crime throughout the world, but the demand for tiger products continues to fuel poaching and trafficking syndicates.
Criminals are turning to digital platforms and social media to sell illegal products such as tiger teeth, claws, parts of their skin, and traditional medicine made with tiger parts. Use your social power to fight back and secure a future for wild tigers.
EARN YOUR STRIPES
Six international artists have lent their distinctive style to the #3890tigers project in a show of support against the illegal tiger trade. Join them by transforming your selfies into unique artwork in support of these incredible animals.
Your portrait will be intertwined with tigers to represent how people can live in harmony with these big cats.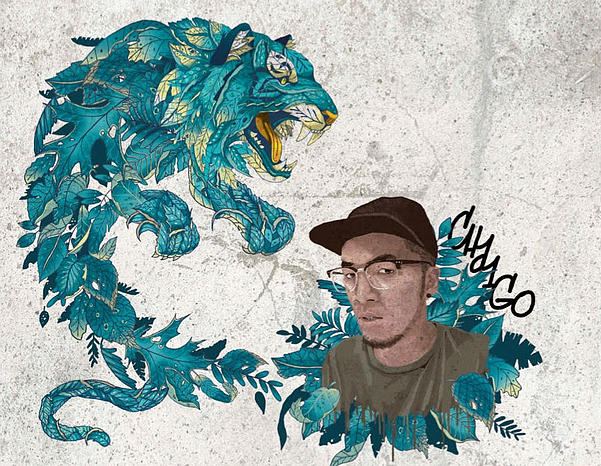 JOIN THESE TIGERS IN TAKING SELFIES!
Secure the future for wild tigers by turning your selfies into a digital artwork pledge with the #3890Tigers campaign. With your commitment, we are one step closer towards ending illegal tiger trade and doubling tigers in the wild by 2022.
WWF and Tiger Beer partnership to help double the world's wild tigers
Over the last century, we have lost over 96% of the world's wild tigers due to habitat destruction and rampant poaching.
WWF and Tiger Beer have combined forces in a six-year partnership to bring attention to the current #3890tigers in the wild and forward the Tx2 goal of doubling wild tigers by 2022.
The Tiger is a worldwide icon and the species most synonymous with Asia. Tiger Beer is donating USD 1 million to our tiger conservation work in six participating WWF country offices.
As one of the world's fastest growing premium beer brands, Tiger Beer has the power and reach to inspire consumers and drive positive change. Together, we can we can inspire action to end illegal tiger trade.