With the largest intact forest cover in Greater Mekong, Laos has a unique opportunity to contribute to the global fight against climate change.
Sustainable forests and watershed areas provide food and livelihood practices to local communities and secure economic investments, acting as insurance against erosion and flood for roads and hydropower dams.
Regional carbon trading schemes
likewise give good incentive to conserve Lao's forest cover, and help tackle the global challenge of climate change.
Over the last 50 years, population and development pressures have decreased forest cover in Laos from 70 percent to just over 40 percent, and that figure is shrinking by 0.6 percent a year.
Learn more about what WWF is doing
Projects are operated within SLCV Landscape
© Thomas Calame
Xe Sap in the mist
© WWF Bhutan
Asian Elephants walking through biological corridor
© WWF Greater Mekong
White-shouldered Ibis
© Tambako (www.flickr.com/photos/tambako/)
Sun bear (Helarctos Malayanus)
© WWF Greater Mekong
Camera trap of a tiger in Kayah Karen Tenasserim ecoregion
© Thomas Calame
Landscape, Xe Sap NPA, Laos
© FA / WWF-Cambodia
Eld's deer is an endangered character species of Cambodia's dry forests.
© WWF / Elisabet Purastuti
Human elephant conflict
© WWF/ Steven SCHIPANI
Newly trained village tour guides can show tourists how to finding honey during their walking tours of Xe Pian National Protected Area.
© WWF-Laos
Livelihoods - children help parents' work in Southern Laos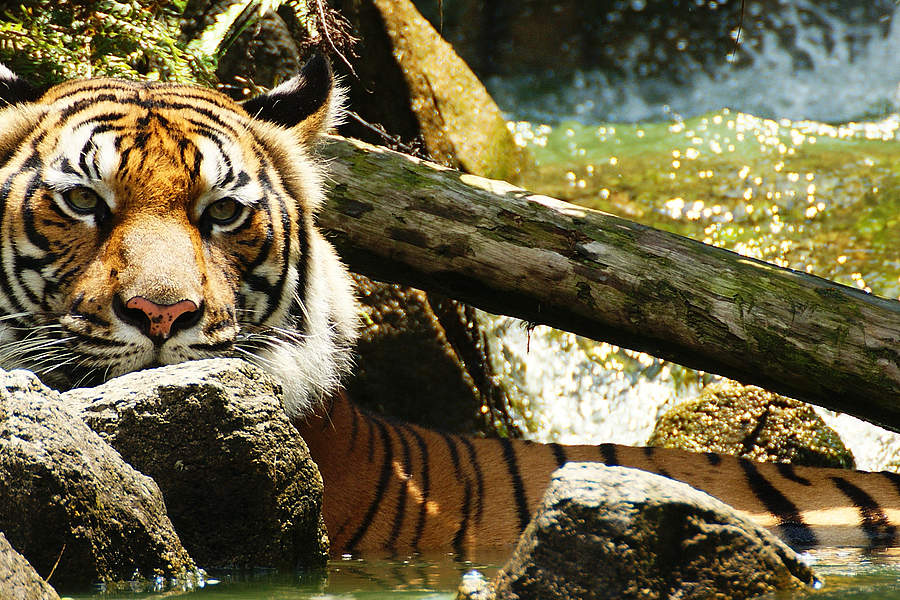 © Choong Joon LAI / WWF Greater Mekong
Indochinese tiger (Panthera tigris corbetti) is only found in the Greater Mekong region of Southeast Asia, including Cambodia, Myanmar, Laos, Thailand, and Vietnam.
© Joerg Hartmann / WWF-Germany
A small boat transports a family along the Mekong River.
Landscape Contact:

Somphone Bouasavanh
Country Director
WWF-Laos

P.O.Box. 7871
Vientiane, Laos

T. + 856 21 216080
F. + 856 21 251883
E. somphone.bouasavanh@wwf.panda.org



© Rattan handicraft. © Delphine Joseph