© James Suter / Black Bean Productions / WWF-US
Our latest conservation wins
As usual, this month's issue updates you on some of our latest conservation successes although things are far from normal right now in all our lives. The coronavirus (COVID-19) outbreak has caused fear, sickness and heartache for people around the world. And we want you to know that our thoughts are with you at this difficult time. Whether you are a supporter, donor, partner or simply a fellow human being interested in our work, your health and safety is our main concern. Of course, the ongoing crisis of nature loss still threatens everyone's long-term health, well-being and prosperity. And so, where safe to do so, our dedicated teams will continue their vital work.
© Simon Lorenz / WWF-Hong Kong
Increased protection for migratory wildlife

Keeping habitats connected is just one of the many threats facing wildlife, which migrate along set routes in search of food or breeding grounds. So we welcome news that governments from around the world have agreed to increase protection for a number of threatened migratory species, including the Oceanic whitetip shark, jaguar and Asian elephant, at the latest meeting of the UN Convention on Migratory Species of Wild Animals. They also backed a programme to conserve four iconic African carnivores – the cheetah, leopard, lion and wild dog – and agreed to increased co-operation on other species such as the Irrawaddy and Ganges river dolphins. In addition, the governments set out ambitious asks for the global agreement on nature, the UN Convention on Biological Diversity (CBD), to halt the ongoing decline of migratory wildlife.
Read more
© James Suter / Black Bean Productions / WWF-US
Emergency recovery plan for freshwater biodiversity

The first comprehensive plan to halt the degradation of rivers, lakes and wetlands, as well as the decline in freshwater wildlife, has been developed by a global team of scientists from WWF and other organizations. Healthy freshwater environments provide us with incredible benefits such fresh water, food, livelihoods and protection from floods, droughts and storms. And yet, human activities have had catastrophic impacts, including an 83 per cent decline in freshwater wildlife populations. The plan explains how six key actions can help turn this around: letting rivers flow more naturally; reducing pollution; protecting critical wetland habitats; ending overfishing and unsustainable sand mining in rivers and lakes; controlling invasive species; and safeguarding and restoring river connectivity through better planning of dams and other infrastructure. Getting world leaders to commit to this and other initiatives are crucial if we are to get nature on the path to recovery in the coming decade. Please encourage them to commit to a New Deal for Nature and People by pledging to raise your voice for nature.
Add your voice
© WWF Mexico
Hopeful signs for Mexico's people and wildlife

A new WWF report has highlighted a successful nature restoration initiative in south-west Mexico. Working with partners for the past 15 years in the Copalita-Zimatán-Huatulc river basin, an area of about 268,000 hectares in the state of Oaxaca, we have been tackling the huge impacts of forest loss and harm to freshwater environments on people and nature. Our work has helped in many ways – from better agricultural practices that improve yields to better water quality and the reforestation of 2,625 hectares. Communities have also been empowered to make decisions on how they use their land. Meanwhile, WWF-Mexico has launched a campaign to safeguard the Mexican wolf, an endangered species which was driven to near extinction by hunting and trapping. Decades of dedicated efforts have led to its reintroduction into the wild but more work is needed to stabilize the population. The new campaign, launched with the support of Mexican footballer Raúl Jiménez and Wolverhampton Wanderers FC, is seeking funds to build on these successful foundations and raise awareness about this species.
Read the report
© Eyong Blaise / WWF
Supporting local communities in Africa

Indigenous peoples and local communities, the people who live closest to nature and who are guardians of some of the most valuable remaining areas of our dwindling nature, play a leading role in nature conservation. However, they also face many challenges, ranging from exclusion from decision making to denial of rights over land ownership. In Namibia, a WWF-backed conservation fund has been launched to support communities who are managing their own natural resources in the country – welcome news as external funding has declined in recent years. And in the rainforests of central Africa, we are proud to say that, working with others, we have empowered 700 children from the Baka indigenous people in eastern Cameroon to attend school since 2012. The Baka face many challenges ranging from inequalities such as lack of access to education to the deforestation of the lands where they have traditionally hunted.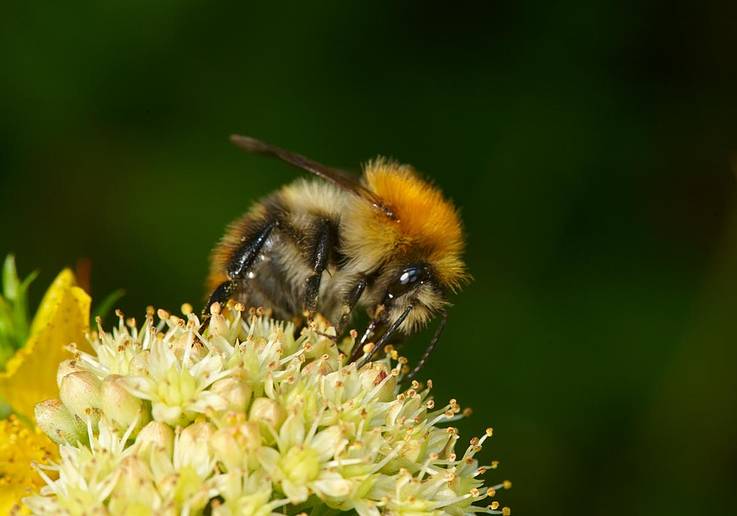 © Ola Jennersten / WWF-Sweden
Scientific studies highlight risks of nature loss

One of the best ways to convince governments, businesses and communities around the world to tackle the crisis of nature loss is to highlight the risks of inaction. So we welcome new research from WWF and partners on the economic impacts on 140 countries if the world carries on with business as usual rather than protecting our natural assets. The Global Futures study shows how the impacts of business as usual on six key services provided by nature – ranging from the pollination of crops by insects to the storage of carbon that would otherwise contribute to climate change – would lead to a cumulative loss of nearly USD10 trillion in global GDP by 2050. It also offers economic policymakers a new tool, now being used by the World Bank and UK Treasury, to take account of the value of nature when making decisions. Also, find out about new WWF research, which has highlighted water risks such as floods and water scarcity for the mining industry.
Global Futures Study
© wwf
New South African initiative to tackle plastics pollution

Eight million tonnes of plastics end up in our oceans every year – a threat to both people and wildlife. So we've been campaigning for governments to make a global commitment to tackle the ocean plastics crisis, with over 1.6 million people already signing our petition. A new WWF-backed initiative in South Africa, the first of its kind on the continent, aims to keep plastics in the economy and out of the environment. Founding members of the SA Plastics Pact have committed to ambitious targets by 2025 to prevent plastics from becoming waste or pollution. These range from making all plastic packaging 100 per cent reusable, recyclable or compostable to having an average of 30 per cent recycled content across all plastic packaging. The SA Plastics Pact is the latest to join the Ellen MacArthur Foundation's Plastics Pact global network, joining other initiatives in Chile, France, Netherlands and UK.
Read more
© Chris J Ratcliffe
World Wildlife Day success

From the mighty tiger to the humble worker bee, the huge variety of life on Earth contributes to our lives in more ways than we think – from offering us a wealth of natural medicines to safeguarding us from climate shocks. However, the way we live our lives is causing a catastrophic loss of nature. In the past 40 years, we've seen, on average, a decline of 60 per cent in wildlife populations and one million species are now under threat of extinction. Now more than ever, we need strong action to set nature on a path to recovery. On World Wildlife Day, we helped raise awareness about the vital importance of the natural world with some fun and educational online materials, achieving 2,372,999 social impressions globally – a truly impressive impact.
Take the quiz