© naturepl.com / Ingo Arndt / WWF
Friends and colleagues,
The voice of conservation echoed strongly in August. WWF-Chile participated in the Water and Environment Board headed by President Michelle Bachelet. In Argentina, Fundación Vida Silvestre went to the Senate to talk about energy efficiency. Music took over the Colombian North Pacific as a tribute to its marine wealth. WWF and other organizations presented the Belize Reef Scorecard report. As a milestone for livestock farming in Paraguay, WWF supported the launch of the first sustainable funding guide for this sector. In Mexico, illegal logging declined by 40% in the Monarch Butterfly Reserve. WWF-Ecuador started implementing five projects to support the local communities severely affected by the earthquake. In Peru, WWF carried out a species study to strengthen the Amazon Indigenous REDD strategy. Also, WWF joined FFLA and COICA to implement an early alert system in indigenous territories in the Amazon. Finally, Earth Overshoot Day landed on August 8, because we exceeded our annual ecological budget; there´s still a lot to do. Enjoy the reading,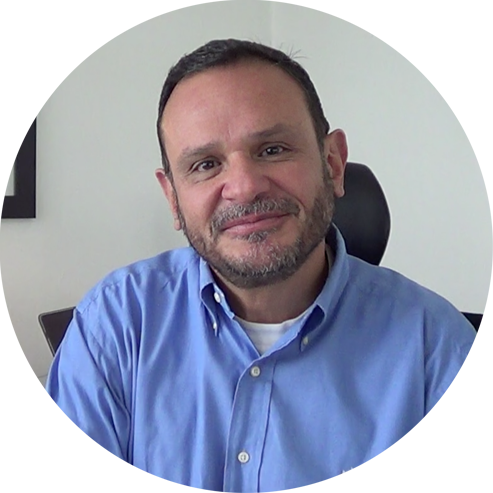 Roberto Troya
Vice President, WWF-LAC
WWF Chile took part in Water and Environment Board an submitted proposals to the government
In an important meeting headed by President Michelle Bachelet, the Water and Environment Board submitted their main proposals and conclusions. Ricardo Bosshard, director of WWF Chile and member of the Water and Environment Board, stressed the need to protect the watersheds and address the rivers as a system and not in an isolated way. "This would make it possible to maintain the ecosystem services for the future", Bosshard said.
Vida Silvestre went to the Senate to talk about energy efficiency
The 30th of August Carlos Tanides , Energy Program Coordinator of Vida Silvestre , spoke in the Senate of Argentina on the importance of changing the focus of the energy debate : stop thinking about producing more to focus on consuming less and efficiently. Energy efficiency is the most economical, fast and environmentally friendly alternative to help the sector crisis in Argentina (From minute 06.50 to 08.52).
<
Rapping for the oceans
It is a powerful cocktail: protected marine areas, mangroves, species and oceans on one side. On the other side, dancehall, hip hop, reggae and traditional Colombian rhythms. And on top of it, 81 kids from Nuqui, in the Pacific Ocean, San Bernardo del Viento and San Andres in the Caribbean. ¿The outcome? Three catchy songs that pay a moving tribute to marine ecosystems and the services they provide. In august, after several months of work, WWF-Colombia delivered the musical videos to the communities. Watch one of them:
Scorecard for Belize's Barrier Reef System was launched
WWF together with other environmental organizations such as OCEANA Belize, Healthy Reefs Initiative, Belize Audubon Society presented the Belize Reef Scorecard. This report is a key tool to create awareness about the importance of the reef as a World Heritage Endangered site, as part of WWF's international campaign in that country. WWF together with its partners in the field have undertaken an assessment of the performance of Belize government in addressing the key environmental challenges the Belize's reef and its associated ecosystems face. This assessment is based on reviewing
a range of publicly available information, such as published government policies, information derived through desktop research and other official publications.
WWF Paraguay supports first "Environmental & Social Guide to Sustainable Finance for the cattle Sector"
This guide is considered to be a big step forward to better practices in managing environmental and social risks in the Paraguayan financial sector. This initiative was developed by Sudameris Bank, Banco Regional and Banco Continental with the support of the Dutch Development Bank (FMO) and WWF-Paraguay´s technical team.
Mexico's Monarch Butterfly Reserve: 40% Decline in Illegal Logging
The forests monitoring report found that 72.3 hectares of forest in the Monarch Butterfly Biosphere Reserve were degraded between 2015 – 2016: 74.6% due to trees falling from very strong winds and storms, 16.4% due to illegal logging, and 9% due to drought. During the same period, illegal logging declined 40% due to a combination of enforcement by the federal government and financial support to the local communities by the Monarch Fund, WWF and Mexican and international philanthropists and businesses. Although the decline in illegal logging is a positive sign, illegal logging must be eradicated and degraded areas need to be restored.
Five projects focused on the environmental recovery of the communities most affected by the earthquake in Ecuador
WWF-Ecuador, in coordination with local strategic partners, has been able to develop five projects that support the recovery of local communities severely affected by earthquake in Ecuador, on April 16th. All of the projects have been collaborative exercises with our partners and local communities to identify emerging needs, focusing on medium and long-term processes that are directly related with the environment, such as improvement of livelihoods of rural communities, waste management/sanitation and the distribution of fresh water for human consumption. We estimate around 1800 families have directly benefited from these projects.
Contact: Manuela González, Senior Manager, Programme Development, manuela.gonzales@wwf.org.ec
© Sebastián Castañeda / WWF-Perú
WWF develops study for the identification of species of fauna to strengthen Amazonian Indigenous REDD+ strategies and minimize degradation and deforestation actions.
The team of WWF, the headquarters of the communal reserve Amarakaeri and the Executor of the Administration Contract of the Communal Reserve Amarakaeri (RCA), conducted a study to identify species of high cultural and economic value, in order to improve the holistic management of their territory and reduce the ecological footprint benefiting the residents of the reserve. This study was performed using camera traps to improve knowledge of ecosystem services provided by the RCA, and strengthen REDD + Indigenous Amazon (RIA) strategies.
© Adriano Gambarini/ WWF Living Amazon Initiative / WWF-Brazil
WWF, FFLA and COICA are implementing an early alert system for indigenous territories
WWF joined Fundación Futuro Latinoamericano (FFLA) and COICA to develop this system to face a regional issue. Almost 30% of the Amazon territory is managed by indigenous people. An alliance between them and protected areas would help conserving and managing in a sustainable way more than half of the Amazon Basin.
Earth Overshoot Day: Living "in the Red"
Eight months into 2016, humans have already spent Earth's ecological budget for the year. Earth Overshoot Day – the approximate date when humanity's annual demand on nature exceeds what Earth can regenerate in that year – is on Monday, 8 August this year, according to the Global Footprint Network.
In the Media

··· WWF-LAC ···
In the Media
+1200 media appearances with USD 20,9 millones ROI





Featured articles:


Sixth Olympic Ring
+7M reach

Monarch
+7M reach

Data: August 1 - 31
In the Social Media
More than 70K potential impressions in @WWF-LAC (Twitter)

More than 385K Spanish Speakers reached in Facebook


Featured Tweet:


Elephants
+38K potential impressions


Featured Post:


Monarch Butterfly Reserve
+31K people reached

Data: August 1-31