Dear friends and colleagues,
In recent months, the creation of alliances and other forms of collaboration have been the highlight of our conservation work.

In Oceans, the fifth World Ocean Summit was held in Cancun, with the presence of Pavan Sukhdev, President of WWF-International, who introduced the Sustainable Blue Finance Principles. In Mexico civil society and government convened to build a fund for the fishing sustainability.

In relation to Freshwater, WWF-Ecuador and Waves for Water built two rain harvesting structures for two communities in the Amazon.

In Climate and Energy, WWF-Peru and its allies launched the initiative "Ciclovías X 3" initiative, which aims to triple the distance covered by bicycle infrastructure in the capital city of Lima. Globally, a recent report commissioned by WWF, Wildlife in a Warming World, examines the impact of climate change on plant and animal species of 35 of the world's most naturally wildlife rich areas.

Regarding Wildlife, the area occupied by Monarch butterflies decreased, due mainly to climatic factors, and Latin American countries agreed on World Wildlife Day to join forces in the conservation of the jaguar, the largest cat species in the Americas.

In relation to Food, WWF Guatemala / Mesoamerica and the Sugar Producers Association of Honduras (APAH) signed an agreement to promote environmental sustainability in the sugarcane industry.

Regarding Governance, in Colombia six candidates from different political parties debated on mining. And in Finance, Paraguay held its first "International Forum on Sustainable Development from the Financial Sector."
Enjoy this new edition,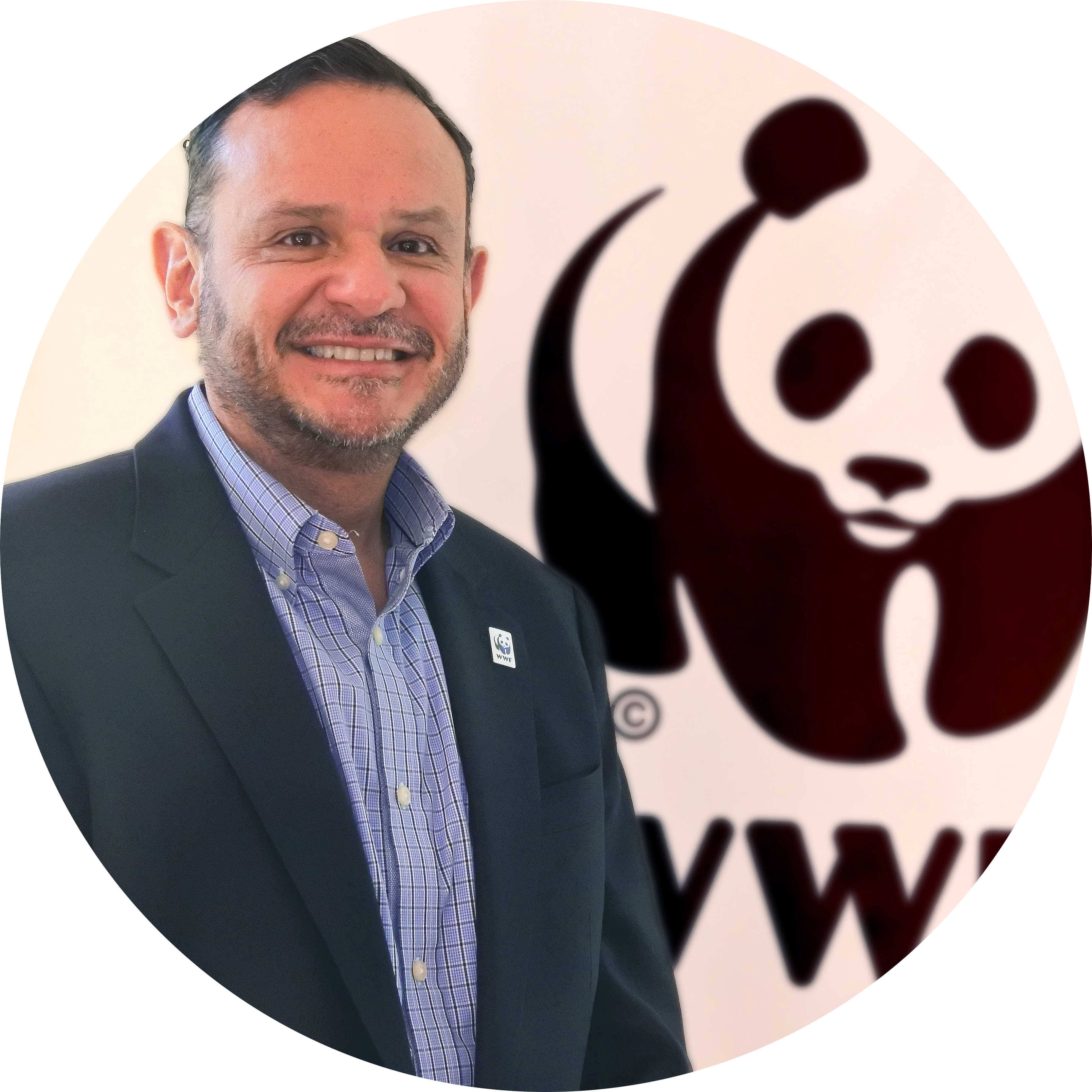 Roberto Troya
Vice-president and Regional Director
© © naturepl.com / Claudio Contreras / WWF
The World Ocean Summit 2018 took place in the Riviera Maya
This year, the fifth World Ocean Summit was held in Cancun, Mexico, aiming to approach some of the ocean's most complex topics. "Today, the international community is moving towards more and more actions that can achieve a sustainable future for the ocean, and financing is vital to achieve this transformation", explained John Tanzer, Ocean Leader for WWF International.
Environment, school education, and access to clean drinking water: a holistic approach to conservation
Cuyabeno Wildlife Reserve is part of Ecuador's biggest wetland complex. Formed by 14 lagoons and hundreds of creeks, rivers and swamps, this area gets an average of 2950 mm of rainfall each year. Ironically, the lack of drinking water is one of the main problems that communities in the area have to deal with.
The Bikeways X 3 Initiative promotes to triple Lima's bycicle lanes network in more than 450 kilometers
WWF-Peru along with the bikers' collective Actibícimo and the Pontificia Universidad Católica del Perú (PUCP) launched "Ciclovías X 3" (Bikeways X 3), aiming to triple the distance covered by bicycle infrastructure in the capital city of Lima. "This initiative seeks to turn Lima into a more sustainable city, as opposed to its current levels of traffic and pollution which affect its citizens' quality of life", said Mariela Cánepa, Policy Director at WWF-Peru.
Half of plant and animal species at risk from climate change in world's most important natural places
Up to half of plant and animal species in the world's most naturally rich areas, such as the Amazon and the Galapagos, could face local extinction by the turn of the century due to climate change if carbon emissions continue to rise unchecked.
The area ocuppied by Monarch butterflies decreases
A new survey conducted at the Monarch Butterfly Biosphere Reserve in Mexico by the WWF-Telmex Telcel Alliance, in coordination with Mexico's National Commission for Protected Areas, indicates that the monarch butterflies inhabited 6.12 acres (2.48 ha) of forest in December of 2017, almost 15 % less in comparison to December 2016, when monarchs covered 7.19 acres (2.91 ha) of forests. "This decrease is attributed to the presence of tropical storms and hurricanes that hit the Atlantic coasts and the high temperatures in the Midwest and Northeast of the United States that also caused a late migration", said Jorge Rickards, CEO of WWF Mexico.
Sugar producers signed to promote sustainability in the industry
WWF Guatemala / Mesoamerica and the Sugar Producers Association of Honduras (APAH) recently signed a Memorandum of Understanding. The purpose of this memorandum is to collaborate and work together for the identification and establishment of sustainability principles for the cultivation and production of sugarcane in Honduras.
© Carolina Escallón / WWF-Colombia
Colombia debates on mining
Six candidates from different political parties that aspire to earn seats at the Congress –which will be elected on March 11–, met in a forum organized by WWF-Colombia and its allies last week. This conference took place in order to discuss the main challenges of national mining legislation and environmental protection that the next Colombian Government will face. Other issues of national importance were addressed, such as the legitimacy of community votes trying to block mining projects in their home areas and the importance to overcome tensions between the central government and its inhabitants. According to Mauricio Cabrera, Mining Policy Coordinator at WWF-Colombia, one of the most remarkable points of this forum was the willing disposition of the candidates to exert political control over the next government in environmental issues.
Paraguay held its First "International Forum on Sustainable Development from the Financial Sector"
The local Roundtable on Sustainable Finance (MFS), formed by four of the most important banks of the country and other five entities agreed to take part on this initiative, organized the First International Forum called "Contributing to Sustainable Development from the Financial Sector", on February 15th. The Forum exposed strategies and initiatives of the local and international financial sector to collaborate in the mitigation of environmental and social risks on projects to be financed by these banks, thus incorporating criteria to promote sustainable development.
In the Media
··· WWF-LAC ···
In the media
Close to 470

mentions in Hispanic digital media

~ USD $2,83 millones ROI
Featured articles:
Chaqueño Forest
7M reach
Renewables
6M reach
Data: February 1-28, 2018 (App.Meltwater)
In the Social Media
+54K impressions and 843 engagements (362 retweets) in Twitter (@WWF-LAC)
+4.396 interacciones (Likes, reactions, shares and comments) originated by posts in Spanish in the WWF International's Facebook account
Featured Tweet:
World Recycler Day
48 retweets, 61 likes
Featured post:

NO more plastic bags
1336 interactions

Data: February 1-28, 2018 (Twitter analytics; Facebook Statistics)