© Nicolas Villaume / WWF-US
Friends and colleagues,
The world is learning to cope with a systemic crisis through unity, critical reflection, and collective action. It is a priority to consider the role of our relationship with nature and aim for a sustainable reconstruction that addresses global problems from solutions with social, environmental and scientific approaches. We are moving towards the path of sustainable development. This month has witnessed a number of key local and regional initiatives to help rethink and rebuild the post-crisis world.
In relation to Governance, a group of Latin American leaders formed by former presidents, former ministers of environment, academy, private companies and civil society, presented the declaration "Principles for a sustainable future for Latin America, in times of pandemic and global crisis." On the other hand, mayors of Peru introduced a series of commitments for post-quarantine urban sustainability. On the same note, the director of WWF-Ecuador, Tarsicio Granizo, invited us to reconsider our relationship with nature through a series of opinion articles intended to guide reflection on the current situation.
In the Wildlife practice, the first jaguar transboundary study in Colombia, Ecuador and Peru, was published. It highlights the importance of protected areas and indigenous territories for the conservation of this species.
Regarding Forests, WWF-Bolivia invited its audience to stay at home and connect with their country's protected areas, particularly the San Matías Natural Area of Integrated Management.
In Climate and Energy, WWF-Mesoamerica, along with several Belizean institutions, carried out a virtual workshop on the state of science related to blue carbon ecosystems in the country. Furthermore, WWF-Paraguay launched a series of webinars to train the finance sector on Green Bonds to help reach the global sustainable development goals.
Lastly, the Alliance WWF-Mexico and Telmex-Telcel Foundation launched "Nature in Your Home," called on people to draw species from their homes. Similarly, Fundación Vida Silvestre presented "Nos Quedamos En Casa," a webpage with proposals and digital activities to keep in touch with nature.
Enjoy this new edition,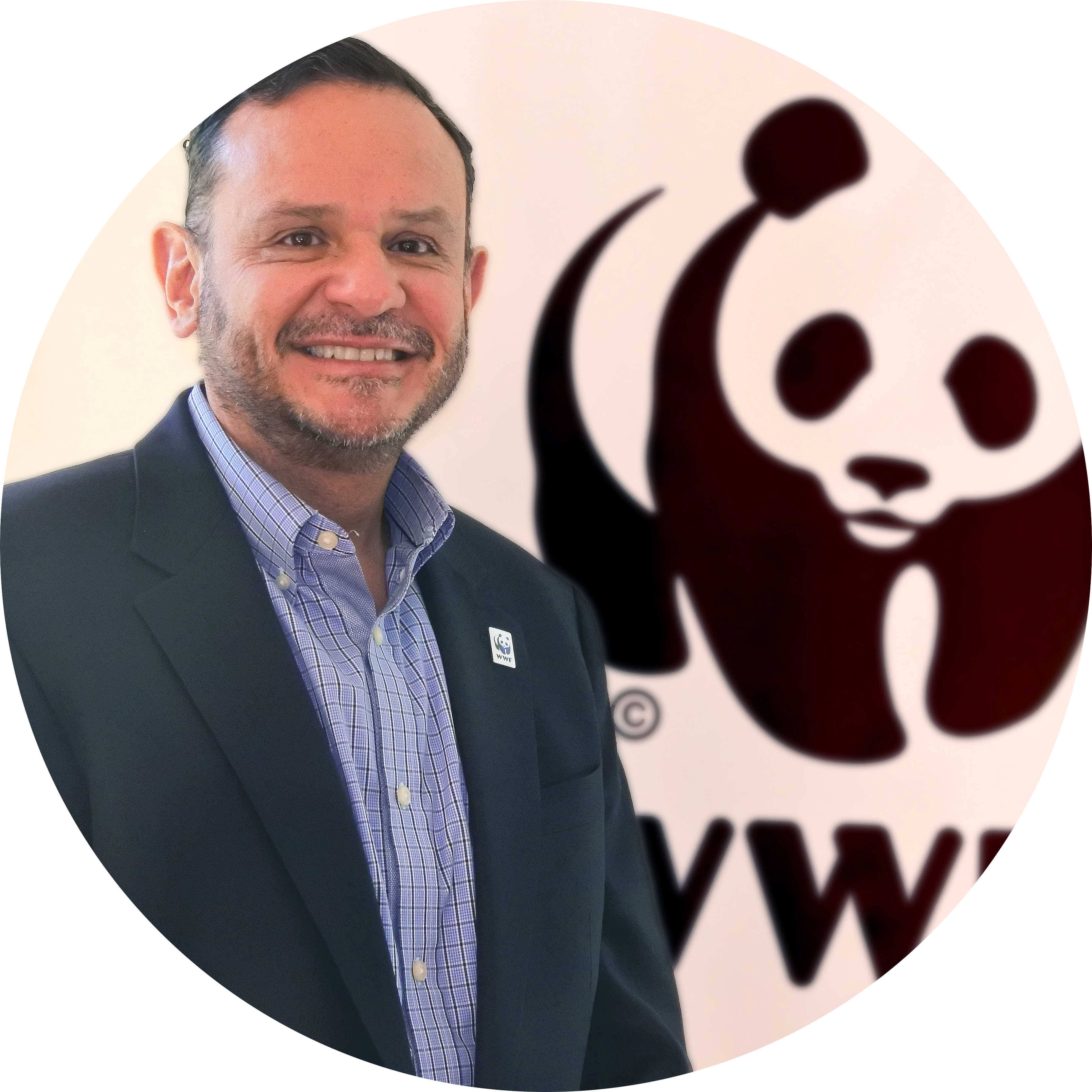 Roberto Troya
Vice president & Regional Director
© Adriano Gambarini / WWF Living Amazon Initiative /WWF-Brazil
Latin Americans for a sustainable future in times of global pandemic
A group of Latin American leaders, among whom are the former presidents of Chile and Mexico, Ricardo Lagos and Felipe Calderón, and that includes former ministers of environment, members of the academy, the private sector and civil society, launched the declaration "Principles for a sustainable future for Latin America in times of pandemic and global crisis".
The declaration emphasizes the systemic and interdependent nature of public and private policies and promotes a set of recommendations for the region's sustainable renaissance, where scientific knowledge, solidarity, a new way of doing business, cooperation and complementarity, as well as a modern and inclusive state, intend to move towards a welfare economy and not just a growth economy.
Peruvian mayors for urban sustainability after quarantine
Faced with the challenges of economic recovery after quarantine, Peruvian cities set initiatives to promote the course for a new economy – one with a local and regional focus. Álvaro Paz de La Barra, president of AMPE, the mayors and members of the Platform, agreed on the need to increase the capacities and competences of the municipalities by providing greater budgets for local governments, especially within the current context.
This series of initiatives seek to promote economic reactivation by changing the course and building a new and historic "renaissance".
It is time to rethink our relationship with nature
Behind the situation we are currently living in, there is a story about the relationship between humans and planet Earth. Just as nature provides fundamental environmental benefits for our survival, its destruction not only weakens those benefits, but can also have serious negative impacts on us. The debate about the relationship between pandemics, the destruction of nature, and human health is still an ongoing conversation, but everything points to the fact that if we want to achieve a safe, healthy and equitable future for all, we must urgently change our relationship with nature in a systemic way.
Through this opinion piece, Tarsicio Granizo, director of WWF-Ecuador, joins the debate on the current crisis, nature, social challenges and opportunities for change.
Protected areas and indigenous territories are key to conserve the jaguar in the Amazon
The first cross-border jaguar study has been published. It was conducted by scientists from WWF in Colombia, Ecuador and Peru in the Napo-Putumayo corridor, located on the tri-national border. This is the first jaguar population study within a Peruvian national park, the Gueppi Sekime National Park, and one of the first studies in indigenous lands and protected areas of Colombia and Ecuador, the Resguardo Indígena Predio Putumayo and Cuyabeno Fauna Reserve, respectively. The study suggests that these territories are key to the conservation of this big cat in the Amazon.
© WWF-Bolivia / Andrés Unterlasdtaetter
A tour through the San Matías Natural Area of Integrated Management
Spanning almost three million hectares, the San Matías Integrated Management Natural Area in Eastern Bolivia, is one of the largest protected areas in the country. It overlaps with three ecoregions, the Chiquitano Dry Forest, the Cerrado and the Bolivian Pantanal, with most of its area in the latest. It is home to emblematic species such as the blue-throated macaw, which was on the verge of extinction until a few years ago due to wildlife trafficking and forest loss.
WWF-Bolivia invites people to stay home and connect with its protected areas.
Integrating blue carbon ecosystems into Belize's Nationally Determined Contributions
On April 23 and 24, WWF-Mesoamerica, the Belize National Climate Change Office and the Pew Charitable Trust held a virtual workshop on the state of science related to Belize's blue carbon ecosystems.
More than 70 participants from various organizations attended the workshop, making this a positive example of online solutions to continue conservation work despite mobility restrictions due to COVID-19.
WWF-Paraguay seeks to raise awareness on Green Bonds
A series of webinars for discussion and reflection on Sustainable Development Goal Bonds will be held between May 21 and June 25. The webinars seek to create awareness and train on the characteristics and requirements for the placement of financial instruments that contribute to the financing of projects and activities that prioritize the fulfillment of the Sustainable Development Goals (SDGs). The training will be provided through a series of six webinars that include a look at green, social and sustainable bonds, climate change mitigation and adaptation measures and positive impact measures from three points of view (economic, social and environmental) among their themes.
© WWF- Fundación Telcel Telmex
Nature reaches thousands through the internet
At this stage of quarantine, the environmental education program Nature in your School was adapted, calling on Mexican families to draw from home. The first edition of Nature in your Home was held in April and was inspired by the wonders of the jaguar, achieving almost 6 million web interactions with 123 drawings of the feline being uploaded to lanaturalezanosllama.com, the WWF-Foundation Telmex-Telcel Alliance website.
© Fundación Vida Silvestre
The #NosQuedemosEnCasa website keeps Argentines in touch with nature
At this moment in which health is most important, Vida Silvestre introduces the website #NosQuedemosEnCasa, with content and activities free of charge, to keep in touch with nature, but without leaving home. The site offers options for all ages, activities for the children, documentaries, proposals to learn about the nature that surrounds us in our homes, content to read and webinars on different topics and videos. The goal is to provide different materials to continue learning about environmental issues, in a context that challenges us to find other ways to connect with nature.
In the Social Media
··· WWF-LAC ···
Facebook
+53,900 interactions (likes, reactions, comments and shares) generated by contents in Spanish at WWF International's Facebook.
+796K users reached.
Featured posts:
World Bee Day
16,012 interactions
The health of the planet is our health
9,533 interactions
Data: May 1-28, 2020 (Facebook Statistics)
Twitter
+372 K impressions and +6.4K engagements (2K retweets) in @WWF-LAC.
Featured tweets:
Mother's day
138 retweets, 367 likes
International Day for Biological Diversity
227 retweets, 326 likes
Data: May 1-28, 2020 (Twitter Analytics)