Dear friends and colleagues,
We have some historic news for you this month. Several Protected Areas in our region will receive financing to guarantee their long-term conservation, and this was just one of many other milestones:
With regards to Finance, the Colombian government, WWF and partners announced a $245 million USD agreement to permanently protect the National System of Protected Areas of the country through the Herencia Colombia (HECO) program. Likewise, Belize is to develop a fully Coastal and Marine Project Finance for Permanence Initiative.
In Freshwater, WWF-Mexico, the French Development Agency and the Secretary of the Environment of Mexico City signed an agreement to rehabilitate the Xochimilco Ecological Park lake system.
Meanwhile, in the Forests practice, WWF-Ecuador celebrated two new private protected areas that were created together with partners. On its behalf, in Peru, more than 200 ranchers successfully completed the Field School for Regenerative Livestock in Madre de Dios. Additionally, WWF-Bolivia and the Humboldt Berlin University signed an agreement to collaborate in the conservation of the Chiquitanía and Chaco landscapes.
In the Governance practice, Argentina's Fundación Vida Silvestre is working to create connections with rural communities to conserve the forest and its resources.
Lastly, WWF-Paraguay participated together with its partners in the launch of the Ybycuí National Park Alphabet, an innovative environmental education material.
Enjoy this new edition,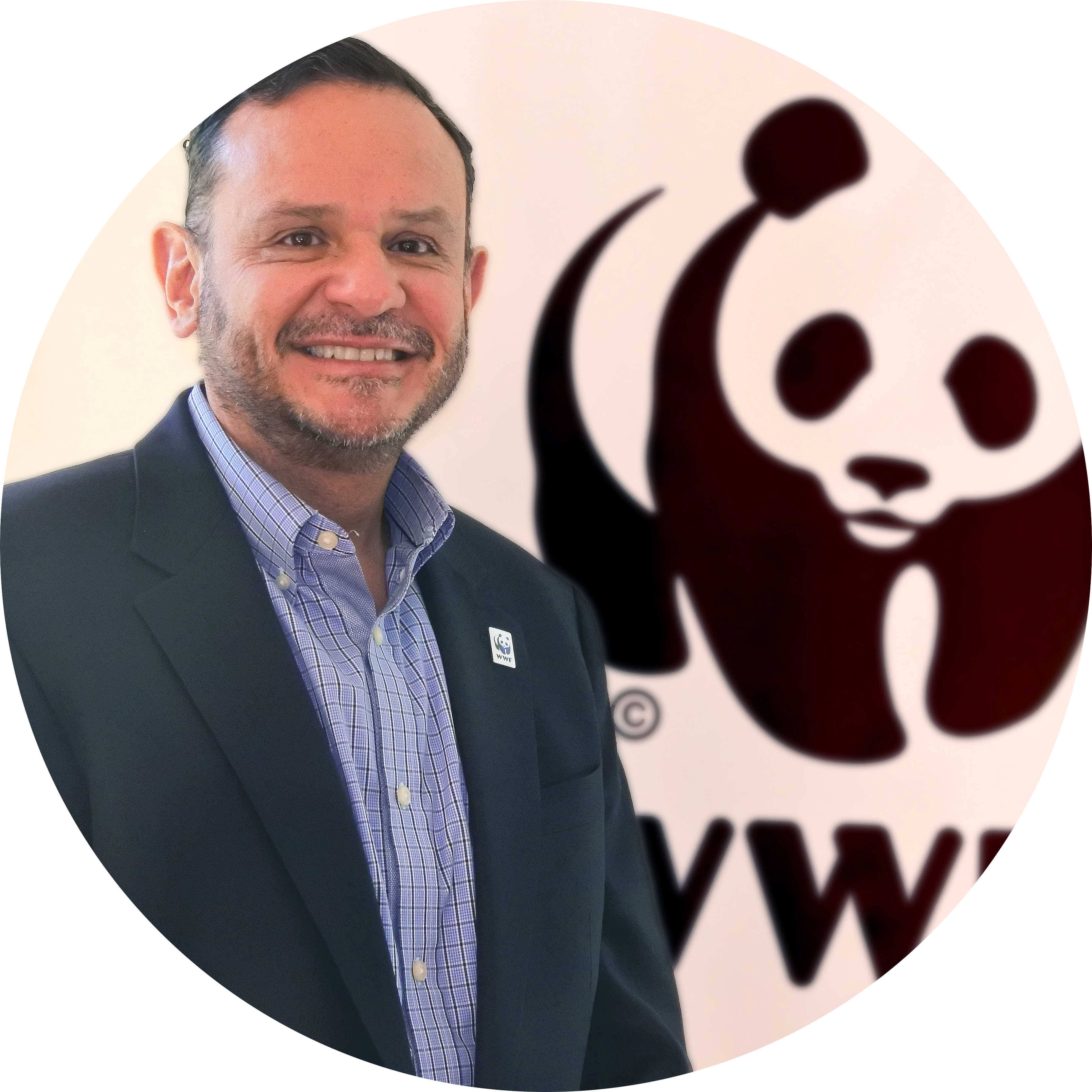 Roberto Troya
Senior Vice president & Regional Director
Protected Areas receive $245 million dollars for consevation efforts
On June 23 in Bogotá, the Government of Colombia, together with several partners from the public and private sector, including WWF, ratified their commitment to the long-term conservation of the country's Protected Areas by signing a joint declaration to support the Project Finance for Permanence (PFP) initiative called Heritage Colombia (HECO). This initiative already has funds for the first 10 years: $245 million USD of public and private financing to permanently protect nearly 32 million hectares of iconic land and marine landscapes of Colombia. In addition, this mechanism will contribute significantly to the fulfillment of Colombia's 30x30 target, which seeks to protect 30% of its continental territory and 30% of its seas by 2030.
Belize designs funding for PFP
The Prime Minister of Belize, honorable John Briceño, announced that the Government will begin designing a coastal and marine Project Finance for Permanence (PFP) initiative. This initiative is embraced by the Government of Belize, as reflected in a Memorandum of Understanding, which was officially signed at the UN Climate Change Conference (COP26) between the Government of Belize, WWF and The Nature Conservancy.
Agreement to rehabilitate Xochimilco lake system
The French Development Agency (AFD), Mexico City's Ministry of the Environment (SEDEMA) and WWF-Mexico signed an agreement to rehabilitate the Xochimilco Ecological Park (PEX) lake system located in the Mexican capital.
As part of the park's rehabilitation program, the signatories will promote actions to remove lilies and, with this, feasibility studies will be developed to use lilies as biogas. A PEX wetland management effectiveness study (Ramsar) will be carried out as a part of WWF's commitment to Mexico's water resources.
WWF-Mexico will be working to establish an Agroecological Center, which includes agroecological chinampa projects, accompanied by financial mechanisms for the long-term sustainability of PEX, also promoting a market analysis for chinampa products.
Two new Protected Areas are established
WWF-Ecuador celebrated the creation of two new private Protected Areas in the Llanganates Sangay Ecological Corridor, one of the most biodiverse areas in the country, home to mountain tapirs, howler monkeys, spectacled bears, otters, and endemic amphibians.
Since 2019, the Ministry of Environment, Water and Ecological Transition (MAATE), WWF-Ecuador, and the Ecominga Foundation have worked to consolidate two areas: Cerro Candelaria and Río Zuñac. The declaration is key to moving forward with conservation efforts that seek to promote sustainable livelihoods, which protect and safeguard the ecosystems of the Llanganates-Sangay Ecological Corridor, people-wildlife coexistence, and a network of different actors.
© Marlon Del Águila / WWF Perú
Successful completion of the Field School
More than 200 ranchers successfully completed the Field School for Regenerative Livestock Farming in Madre de Dios. This new production model is the commitment of the Alliance for Regenerative Livestock in the Peruvian Amazon (AGRAP), an initiative that seeks to promote the recovery of Amazon forests by strengthening the capacities of ranchers in Madre de Dios in agroecological practices.
The first stage of the project has the first results after a year of hard work. To celebrate the achievements and lessons learned, the closing event was held this Friday, June 17, in Iñapari. It was attended by representatives from various institutions.
The Chiquitanía and Chaco regions receive new conservation agreements
WWF-Bolivia and the Conservation Biogeography Group of Humboldt-University Berlin signed a memorandum of understanding, with the aim of promoting collaborative work that strengthens the conservation and sustainable management of ecosystems in the Chiquitanía y Chaco landscapes through scientific evidence.
This partnership will allow generating a scientific base, which would include evidence and datasets that can help in the planning and implementation of conservation actions and their broadcast.
Connections with communities
A little over a year ago, Fundación Vida Silvestre began developing connections to rural communities near the Urugua-í Wildlife Reserve, a protected area in Misiones managed by Fundación Vida Silvestre. Through talks, games and tours, they aim to bring the value of forests, their biodiversity, and the environmental benefits it offers.
In recent days, Vida Silvestre visited the Satellite Classroom of School No. 393, in the rural area of San Lorenzo. There, together with 20 boys and girls between the ages of 4 and 13, they created meeting spaces to exchange knowledge and work together to conserve the environment.
© Esteban Vega La-Rotta / WWF-Colombia
Course for young entrepreneurs
Between February and May, 'Generación10 Emprende' was carried out: a training program for young Colombians interested in sustainable entrepreneurship. The initiative sought to give them the tools to start or continue developing a business, considering current world challenges such as climate change, loss of biodiversity and the food security crisis. The four-day in-person course was held in Bogotá, Medellín, Cali and Bucaramanga, included over 200 Generación10 users between the ages of 18 and 34 participating. The entrepreneurship workshop was led by the Rebel Business School, an alternative school founded in the United Kingdom and that since 2020 has been present in Colombia.
Ybycuí National Park Alphabet is launched
In commemoration of World Environment Day, the Ybycuí National Park Alphabet was launched at the "La Rosada" Ybycuí Iron Museum. The event was organized by the Paraguayan Organization for Conservation and Sustainable Development (OPADES) with support from the Ministry of Environment and Sustainable Development (MADES), WWF-Paraguay and the United Nations Development Program (UNDP). In addition, fifty children from the surrounding communities, which is a part of the "Park Guardians" program, participated in the event.
The Ybycuí National Park Alphabet, is a set of 27 cards where each letter of the alphabet represents an element of fauna, flora or historical-cultural component of the protected area, which was created with the aim that children could learn by playing.
Facebook
+2 k interactions (likes, reactions, comments and shares) generated by contents in Spanish at WWF International's Facebook.
+74.1 K users reached.
Featured posts:
Father's Day
244 interactions
World Oceans Day
215 interactions
Data: Jun 1-30, 2022 (Facebook Statistics)
Twitter
+98k impressions and +4.5k engagements 905k retweets) in @WWF-LAC.
Featured tweets:
#SelfieDay
23 retweets, 142 likes
Jaguar Territory
75 retweets, 87 likes
Data: June 1-30, 2022 (Twitter Analytics)