Friends and colleagues,
As the planet continues to face an unprecedented scenario because of COVID-19, WWF takes on the challenge of contributing to the debate on the post-crisis world from its position as a network dedicated to conservation and sustainable development.
If our current condition has taught us anything, it is that all of our actions are interconnected. It is time to reframe development and rethink the conditions of the new future, addressing the social, economic and, of course, environmental aspects of the health crisis. Nevertheless, we continued with our regional work and it led us to achieving important milestones this month.
In work focused on Governance, WWF-Ecuador developed a series of reflections on the challenges and solutions to rethink our relationship with nature and the "new normal".
For our Climate and Energy Practice, Chile presented an update on its NDCs, which considers WWF proposals that could potentially lay the foundations for a sustainable economic recovery after the crisis. Mesoamerica, meanwhile, participated in the Sustainable Development Goals-Climate Integration Project, where various entities worked on ecosystem-based climate change adaptation.
In relation to Forests, WWF-Peru promoted the Sustainable Productive Landscapes initiative to halt deforestation in Madre de Dios and to support effective resource management strategies.
With regard to Finance, WWF-Paraguay, together with the National Securities Commission, endorsed adding a legal chapter on Bonds for Sustainable Development Goals.
In Markets, the Colombian banana industry received a certification for good water management, as a result of a sustainable production project by WWF and EDEKA in Colombia and Ecuador. Furthermore, WWF-Mexico and IKEA Social Entrepreneurship launched a program to support 13 community conservation enterprises that will benefit more than 1,500 people, mostly indigenous Zapotec residents in Oaxaca, Mexico.
Lastly, WWF-Bolivia held a series of webinars with diverse content encouraging their followers to stay at home, to reflect and to protect nature. On the same note, Fundación Vida Silvestre launched a call for students between 6 and 18 years to participate in the "Take Care of Our World" section of Puerto Madryn International Film Festival.
Enjoy this new edition,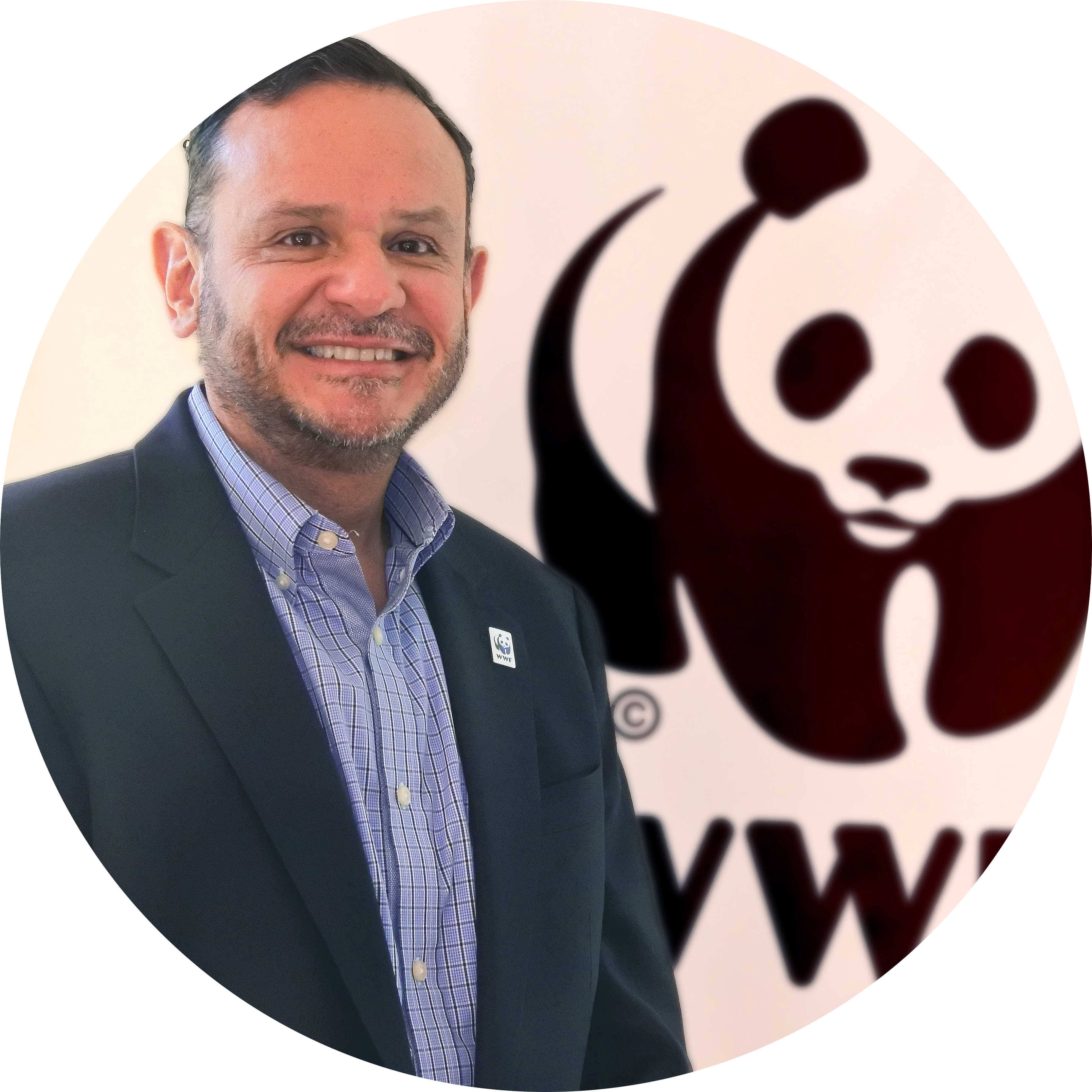 Roberto Troya
Vice president & Regional Director
© Afuera Ecuador / WWF-Ecuador
WWF-Ecuador promotes reflection and dialogue on the "new normal"
As a part of World Banana Day celebrations, Victoria Mena, Project Officer for WWF-Ecuador, explains the importance of responsible food production and consumption, and why it matters for a healthy planet and society.
This is the first edition in a series of op-eds, where experts from WWF-Ecuador will reflect on the challenges and solutions we must address to rethink our relationship with nature and the "new normal". Various voices from different backgrounds and perspectives, will approach the current context and the reality we will face in the future as a result of the current health crisis.
Chile's updated NDC include WWF proposals
On April 9, Chile submitted the update of its Nationally Determined Contribution (NDC), in the scope of fulfilling the Paris Agreement objectives. Among other points, WWF highlighted the incorporation of various proposals made by the organization, such as green finance mechanisms, which could lay the foundations for a sustainable economic recovery after the health crisis.
Ricardo Bosshard, General Director for WWF-Chile, appreciates that Chile continues its progress on this process, "despite the difficulties we face as a country, and because it also incorporates significant improvements in comparison to the original NDC, several of them proposed by our organization. We know that there are still gaps to cover, but we keep moving forward and hope that other countries will follow our lead."
Ecosystem-based adaptation continues to scale up in Guatemala
Through a multi-sectoral working group, various entities in Guatemala are recognizing the importance of ecosystem-based adaptation to climate change. This progress has been led by the Sustainable Development Goals (SDG)-Climate Integration Project in which WWF-Mesoamerica participates.
Sustainable Productive Landscapes: an innovative approach for cattle ranching
The Madre de Dios department, also known as the biodiversity capital, is characterized by being one of the most biodiverse regions in Peru. However, this region faces a variety of issues, mainly caused by mining, expansive agriculture and poor cattle raising practices. Sustainable Productive Landscapes is an initiative that seeks to tackle this problem, through an effective strategy that allows the use of resources, without harming nature and, at the same time, stops deforestation in the Tahuamanu province.
Bonds for Sustainable Development Goals in the Stock Market
WWF-Paraguay, together with the National Securities Commission (CNV), promoted the addition of a chapter on Bonds for Sustainable Development, based on the Law N°19 - CNV9 / 20. The purpose is to provide the stock market with a guide on good practices and parameters for social, green and sustainable bonds.
This action regulates this debt bond in Paraguay under the global emission program and its registration with the National Securities Commission to operate through the electronic system, in accordance with general regulations of the stock market.
WWF and IKEA support 13 indigenous communities
More than 1,500 people ,mainly indigenous Oaxacan residents, will benefit from a program developed by WWF-Mexico and IKEA Social Entrepreneurship, with support from Nature Pays. This is a global WWF initiative created to strengthen sustainable community enterprises.
The project will work with 13 Community Conservation Enterprises primarily dedicated to agricultural production and growing plants for reforestation. Six of these companies are cooperatives run by women and another with a mixed-gender one led by a young Zapotec woman.
Colombian banana industry receives water management certification
Twelve banana plantations, located in the Caribbean region, are reaping the benefits of their sustainability efforts. For six years, they have been part of a sustainable production project led by WWF and EDEKA, which implemented 77 good agricultural practices (GAPs) – including the Alliance for Water Stewardship international certification – for conventional banana production in Colombia and Ecuador. This standard recognizes their collaborative work in the water management for the Frío and Seville river basins, where the plantations are located. While valid for three years, this is the first certification of its kind in Colombia and two banana farms in Ecuador.
WWF-Bolivia proposes various content to stay at home and protect nature
After a month of quarantine, WWF-Bolivia has encouraged people to stay at home by providing them with content to learn about and to connect with nature, such as four webinars and a tutorial for children that have reached more than 20,000 people. These were carried out in collaboration with 7 institutions, artists and professionals, and covered topics such as the role of young people in the face of climate change, the importance of urban fauna, reusing waste, nature photography and the role of biodiversity as an indicator of planetary health. All content is available on the website.
© A cuidar nuestro mundo 2020
"Take Care of Our World" calls on students to create video content from home
Argentina's Fundación Vida Silvestre and the Puerto Madryn International Film Festival (MAFICI), invite students between 6 and 18 years of age to participate in the section "Take Care of Our World", with free registration and in minutevideo format. The initiative asks for youth to make their own one-minute videos and convey an environmental issue that worries them, utilizing materials they have at home. This year, and under the slogan #WeStayHome, the proposal aims to promote creativity and encourage them to make an environmental minutevideo with a cell phone or digital camera, and accepts any technique and film genre.
In the Social Media
··· WWF-LAC ···
Facebook
+27.4 K interactions (likes, reactions, comments and shares) generated by contents in Spanish at WWF International's Facebook.
+434.2 K users reached.
Featured posts:
The pathway of epidemics
4,738 interactions
Our Planet Educational Resources
4,115 interactions
Data: April 1-29, 2020 (Facebook Statistics)
Twitter
+331 K impressions and +5K engagements (1.5K retweets) in @WWF-LAC.
Featured tweets:
International Tapir Day
93 retweets, 191 likes
World Penguin Day
66 retweets, 137 likes
Data: April 1-29, 2020 (Twitter Analytics)