To keep up with the evolving face of conservation and the environmental movement, WWF has not only grown in size and stature but it has also matured in its understanding of what has gone wrong and what is required to put things right.
© Martin Leers/ WWF-France
WWF's focus has evolved from its localized efforts in favour of single species that characterized WWF in the 1960s, to new horizons encompassing national, regional and global scales of complexity.
Focus of work today
"Our objectives have never been clearer - slow
climate change
, reduce
toxics
in the environment, protect our
oceans
and
fresh waters
, stop
deforestation
, and save
species
," says Dr Claude Martin, former Director General of WWF International. "Our great achievement over the past 40 years is spreading the message - through us people know that nature counts."
Effective ways of working
For WWF the answer lies in campaigning and lobbying, as well as working in the field. We can work with subsistence farmers on their land or Presidents in palaces to help achieve our goal of living in harmony with nature.
The future
In the coming years WWF will continue to assume its role as a credible and influential global leader - influencing at the highest possible levels and at the same time staying firmly in contact with the realities
on the ground
. WWF is about "doing conservation", not simply talking about it!
If you want to add your voice to WWF's lobbying activities go to
wwf.panda.org/actioncenter
Become part of the solution

Our supporters (nearly five million throughout the world) have already done so much in the past to help us fight for nature. Without them we would never have achieved so much. Will you join them? We need your help to succeed.

To become a member of WWF or make a donation, visit the How You can Help section.
© naturepl.com / Edwin Giesbers / WWF
© Leslie Leong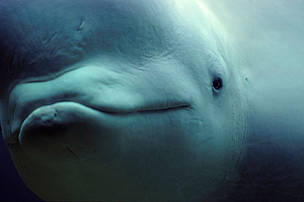 © naturepl.com / Angelo Giampiccolo / WWF
Earth Hour
Earth Hour started in 2007 in Sydney, Australia when 2.2 million individuals and more than 2,000 businesses turned their lights off for one hour to take a stand against climate change.

Only a year later and Earth Hour had become a global sustainability movement with more than 50 million people across 35 countries/territories participating. Global landmarks such as the Sydney Harbour Bridge, CN Tower in Toronto, Golden Gate Bridge in San Francisco, and Rome's Colosseum, all stood in darkness, as symbols of hope for a cause that grows more urgent by the hour.
More on Earth Hour
The story so far...
From its origins as a small group of committed wildlife enthusiasts, WWF has grown into one of the world's largest and most respected independent conservation organizations – supported by 5 million people and active in over 100 countries on five continents.

Over this time, WWF's focus has evolved from localized efforts in favour of single species and individual habitats to an ambitious strategy to preserve biodiversity and achieve sustainable development across the globe.

Read some of the stories of our big wins over the past 50 years...