About Me...
I am in my last year of Environmental Engineering with focus on Environmental Education. As part of my studies we are allowed to go abroad to get some practical work experience. The WWF Explore Programme offered me exactly what I had hoped for. Having traveled a lot in southern Africa, I was very keen on getting to know more of that corner of the world. And also did the "Projet Simpona" give me the amazing opportunity to see first hand how environmental education works in a developing country. I couldn't believe it when I got accepted. An amazing experience was about to start…
Volunteering with the WWF is a once in a lifetime chance. You get to see places a normal tourist hardly ever sees. You meet people you would not, if it was not for WWF. You really get to know how conservation works in a country very different from yours. And last but not least, you gain unforgettable memories and – if you are lucky – friends for a lifetime.

My Advice...

To share is a basic principle of Malagasy life and you will learn that even a poor person may invite you for dinner. Expect to have a funny tummy most of the times – but learn not to concentrate too much on it. Be sure to be fed up with rice at some point – but look forward to how much you can enjoy a plate of pasta after a while.

Do not be scared that you will face a mountain of work – rather plan what you will come up with when you have to wait. Do not expect people to tell you what you should do, you will have a lot of freedom to participate and be creative.

You are not guaranteed to see wildlife at its best – the WWF works where there is need, so you will see a lot of threatened landscapes and maybe no lemurs.

You can be sure to learn a lot of Malagasy – if you want to. But do not think you can have a philosophical debate with a wise old person in this language. Expect to see shocking things but do not let people see that you are shocked. Be prepared to meet people that might change your life, and be aware of the possibility that you change a person's life, too.

Do not expect to change the whole world though, especially not in three months. Be prepared to slow down big time and focus on only a few goals, those that mean most to you. Expect to deal with misunderstandings – not only with the local people where the language barrier might be big – also within your explorer team everyone comes from a different country.

Be prepared for an incredible experience and so much inspiration for your future!
Madagascar volunteer project

@WWF
And now?
Since October 2009, I'm back in Madagascar as the Communications Manager for WWF Madagascar!

My photos of Madagascar
© WWF / Martina Lippuner
In the rainforest, Analila
© WWF / Martina Lippuner
Lightning, Analila
© WWF / Martina Lippuner
Girl, Ambatoriha
© WWF / Martina Lippuner
Chameleon, Andapa
© WWF / Martina Lippuner
Journées des lémuriens, Ambatoriha
© WWF / Martina Lippuner
Girl, Andapa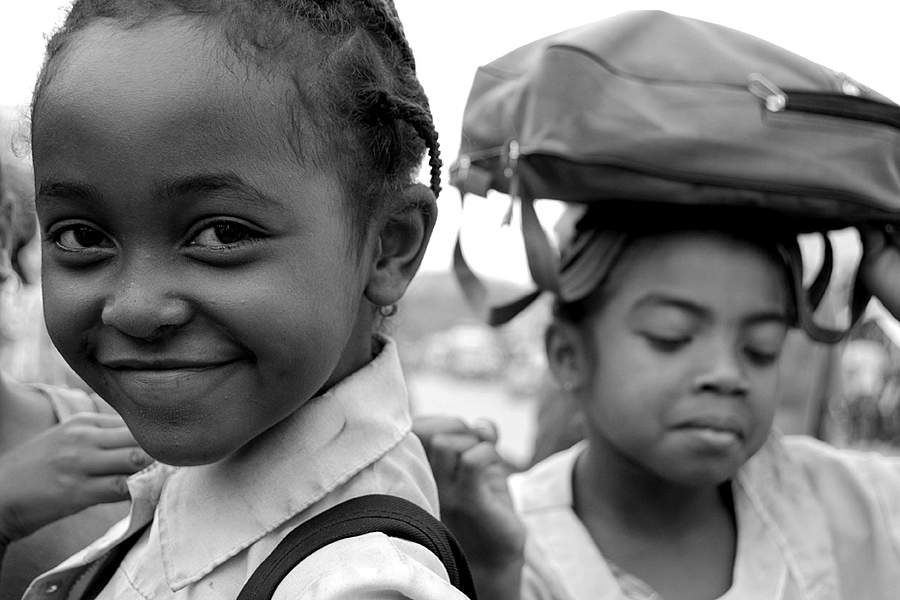 © WWF / Martina Lippuner
Girl, Andapa
© WWF / Martina Lippuner
Girl, Antilongo
© WWF / Martina Lippuner
Diademed sifaka, Antsirabe
© WWF / Martina Lippuner
Vanilla cultivator, Ambodigezoka
© WWF / Martina Lippuner
Environmental lesson, Ambodihasina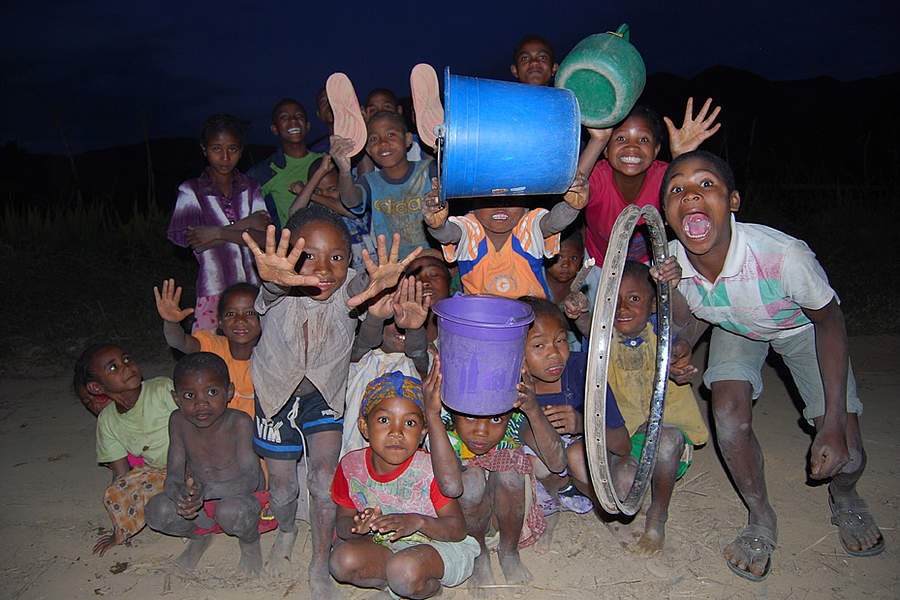 © WWF / Martina Lippuner
Kids, Antilongo
© WWF / Martina Lippuner
Football, Journées des lémuriens, Ambatoriha
© WWF / Martina Lippuner
Gecko, Analila