Posted on 11 November 2015
Yipi carries people all the way
Yipi carries people all the way
Montería´s bus company Metrosinú has started using three-wheeled motorbikes with women drivers to provide free service between homes and its bus system. The Yipi feeder system is an ingenious way of attracting riders to public transport, which in many cities has been challenged in recent years by the "motorbike revolution". Yipi is one of many innovative actions in Montería, for the second year in a row chosen as Colombia´s National Earth Hour Capital.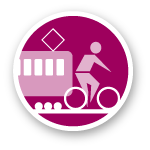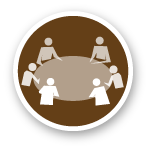 Keywords: three-wheeler, moto-taxi, public transport, feeder system, motorbike revolution
A spectacular increase in motorbikes and moto-taxis has caused a modal shift in recent years from public transport to private vehicles in many cities in the Global South. Although recognized for providing new mobility, especially in low income areas with less access to public transport, the motorbike revolution has brought with it an increase in accidents and is a setback for local efforts to reduce emissions through increased public transport. In Colombia it has caused a 5-10% decrease of the public transit share of transport in many cities, despite a large national investment program for public transport, spurring calls for legislation forbidding male passengers on motorcycles.
Yipi embraces motorbike concept
Montería is an exception. It is one of the very few cities in Colombia where public transport continues to expand (see also
Mexico City
). Metrosinú has reported a steady increase in ridership of approximately 10 percent per year, and the likely explanation is its Yipi service, which embraces the moto-taxi concept, competing on their own turf. Instead of building a traditional feeder system with buses, which might not be the best solution for small or medium sized cities like Montería, the city's bus operators developed a micro-feeding scheme for "the last mile connectivity" using three-wheeled, low-floor, covered motorbikes, similar to rickshaws in India and tuk-tuks in Thailand.
Yipi transports passengers for free between their homes and the bus station, providing an unprecedented level of market accessibility for a public transport system. The mopeds are called upon by a text message or telephone call and arrive within five minutes. They operate in zones and are controlled via geo-fencing (using GPS to define a geographical boundary) from a control center with 24/7 surveillance. Fares are integrated and those that use the authorized mopeds receive discounts on the central bus system. During high demand, the free service is conducted with mini-vans, and the city is testing a prototype ramped bus to connect with schools and other destinations.
Local women recruited as drivers
One of the most innovative features of Yipi is that it includes an affirmative action driver recruitment policy that prioritizes local neighborhood women, who can work in their own communities with flexible hours, allowing them to balance work with household needs. It also makes the system more trustworthy, especially for women, in contrast to private moto-taxis, operated by young men, which have earned a reputation for insecurity and danger.
All in all, with Yipi Montería has created a system that can compete with moto-taxis, providing a personalized, highly trusted, women-friendly, safe, reliable, and affordable service.
Montería is also in the midst of a large program to enhance and expand its central public transport system in tandem with a revitalization project of the historical city centre. The city-owned Montería Amable is building a Strategic Public Passenger Transport System (SETP), which will be launched in 2016. The work includes improvement of 33 km of roads and a large number of sidewalks, bicycle lanes and public spaces, modernization of traffic lights, construction of two road bridges, five pedestrian bridges, 155 new covered bus stops, 18 stops with public space, and 6 peripheral traffic centres to reduce congestion in the city center. The new public transport system is tailored to Montería´s needs and expected to serve more than 250,000 passengers (see also
Bogotá
).
The Colombian Urban Transport Program
The SETP is 70% funded by the Colombian state as a part of its widely recognized National Urban Transport program, which in turn is sponsored by the World Bank and the development banks Findeter and Inter-American Development Bank (IDB). It has built six BRT systems in the largest Colombian cities, and is developing context-sensitive transit systems like SETP in 13 intermediate-sized cities such as Montería. These "strategic transit systems" have been challenged by the motorbike revolution, and are being improved in a number of ways to compete with it. Thus far, the prime symbol of these improvements has been Montería´s innovative Yipi service.
References:
World Bank Transport for Development Blog, Leonardo Canon Rubiano, "Colombia says "Yipi" for public transit", June 18 2015, http://blogs.worldbank.org/transport/colombia-says-yipi-public-transit

Accessible Transportation Around the World, The Newsletter of Access Exchange International, "With mainly women drivers: Montería, Colombia, uses motocarros to connect from bus to home", June 2015, http://www.globalride-sf.org/newsletters/1506.pdf

The World Bank, "Colombian Cities: More Livable, Green, and Inclusive", April 3 2013, http://www.worldbank.org/en/results/2013/04/03/colombian-cities-more-livable-green-and-inclusive

IDB, "Working together for greater urban sustainability in Colombia", http://www.iadb.org/en/topics/emerging-and-sustainable-cities/working-together-for-greater-urban-sustainability-in-colombia,9683.html

Urban Dashboard, "Montería", http://www.urbandashboard.org/iadb/index_city.html?id=MTR&lang=ES

Montería Amable, http://monteriaamable.gov.co/web/

City of Montería, Plan Maestro de Cambio Climático: Montería Ciudad Verde 2019, http://carbonn.org/uploads/tx_carbonndata/2Resumen%20PMCC%20Monter%C3%ADa%20(media)%20(2).pdf

City of Montería, Plan de acción 2032 - Montería sostenible de cara al río Sinú, https://drive.google.com/file/d/0B93Bl6qR3zQ_YlNnQ2cyWEVXRzA/view

carbonn Climate Registry, City Climate Report: Municipality of Montería, http://carbonn.org/data/report/commitments/?tx_datareport_pi1%5Buid%5D=541


Text by: Martin Jacobson