Posted on 12 November 2013
Sustainability is the unifying principle 
Sustainability is the unifying principle
Vancouver is the first Global Earth Hour Capital, winner of WWF's Earth Hour City Challenge 2013. The city is a green visionary with the ambition to become the greenest city in the world by 2020. An action plan with impressive goals and hundreds of projects has already started to show results. If it succeeds, by 2020 Vancouver will be a carbon neutral city with an ecological footprint reduced by one-third, where walking, cycling and public transit has become the preferred mode of transport, and where everybody lives within a five-minute walk of a green space.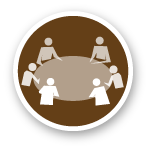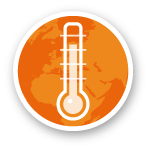 Keywords: visionary, Earth Hour Capital, carbon neutrality, TOD, ecological footprint
Vancouver is one of a few cities around the world, where the environmental agenda has become the unifying principle and main project (see also
San Francisco
,
Curitiba
and
Freiburg
). After decades of work with the environment, starting with the cancellation of a massive freeway project in the 60s (see also
Vancouver
), and continuing with Transit Oriented Development (TOD) and an early climate plan (1990), Vancouver has now launched a comprehensive action plan to "become the greenest city in the world". The Greenest City 2020 Action Plan, approved 2011, is inspiring not only because it sets high goals across the board of urban sustainability, nor because it is integrated throughout the departments of the city, but also because it shows that it is possible to quickly achieve improvements.
Hundreds of projects
Only a couple of years into the plan's implementation, Vancouver is well on its way to reaching its ambitious goals. In 2013, hundreds of projects had been launched and improvements over the baseline had been achieved in all areas. For instance, the city had:
Created 1,305 hectares park space and 4,021 community garden plots, and planted 12,500 trees,
Increased city-wide and neighbourhood food assets by 24%, and organized 11 farmers markets,
Reached a 58% residential waste diversion, and a 16% decrease in water consumption,
Reduced greenhouse gas (GHG) emissions in existing buildings by 3% and in the whole community by 4%,
Increased the share of trips by foot, bicycle, and public transit from 40% to 44%,
Installed 40 public EV charging stations, with another 40 underway, and
Reduced instances of not meeting air quality standards by 41%.
Furthermore, these actions were launched from an already high baseline. Before starting the new action plan, Vancouver was already comparatively green, with the greenest building code and the smallest per capita carbon footprint of any city in North America, according to the city council. Ninety three percent of its electricity was generated from renewable sources. Moreover, the city had worked for a long period with TOD by creating compact neighbourhoods with higher density to provide easy access to work, shopping and recreation, and by shifting investment from roads to walking, cycling and transit infrastructure. The green share of trips was already 40%, extremely high for a North American city, with Vancouver possessing over 255 km of bike networks and 2,066 km dedicated for public transportation.
Ambitious goals for 2020
The overarching goal of Greenest City 2020 Action Plan is to bring the community-based GHG emissions down to 5% below 1990 levels, even as its population has grown by over 27%. To achieve this, the plan contains a number of goals and initiatives for 2020. Below are some examples:
Double the number of green jobs and companies and establish a free enterprise zone,
Reduce dependence on fossil fuels with the long term goal of carbon neutrality by, for example, building new neighbourhood-scale renewable energy systems and converting large-scale steam systems to renewable energy,
Reduce energy use and greenhouse gas emissions in existing buildings by 20%, and require all buildings constructed from 2020 onward to be carbon neutral in their operations (the city already requires LEED gold for all building rezonings),
Make walking, cycling and public transit the preferred transportation options for over 50% of trips,
Reduce waste to landfill or incineration by 50% from 2008 levels with the long term goal of zero waste,
Ensure that all Vancouver residents live within a five-minute walk of a green space by 2020 (currently 92%), and plant 150,000 new trees,
Reduce Vancouver's ecological footprint by 33% over 2006 levels by engaging residents in neighbourhood projects (150 such projects are already launched),
Meet the strongest drinking water and air quality standards and guidelines, and reduce per capita water consumption by 33% from 2006 levels (bottled water consumption in the community had already been reduced by 52%),
Increase city-wide and neighbourhood food assets by a minimum of 50%.
Neighbourhood Energy Systems
One of the most interesting projects is the plan to build neighbourhood-scale renewable energy systems. A pilot is already finished - the award-winning Southeast False Creek Neighbourhood Energy Utility. It is a local district heating system which has reduced greenhouse gas emissions by 55% over conventional technologies by connecting the buildings to a shared renewable heat source, such as waste heat from the sewers. In 2012 the city adopted the Neighbourhood Energy Strategy to further expand this initiative with eight new Neighbourhood Energy Systems.
References:
Earth Hour City Challenge, http://www.earthhour.org/citychallenge

Earth Hour City Challenge, People's Choice, Vancouver http://www.ehcitychallenge.org/peopleschoice/city/vancouver

Councillor Andrea Reimer, City of Vancouver, "Vancouver Canadian Earth Hour Capital 2013", 2013, http://awsassets.panda.org/downloads/vancouver_ehcc_2013.pdf

City of Vancouver, Greenest City 2020: A Bright Green Future http://vancouver.ca/green-vancouver/a-bright-green-future.aspx

City of Vancouver, "Greenest City 2020 Action Plan", 2012, http://vancouver.ca/files/cov/Greenest-city-action-plan.pdf

City of Vancouver, "Greenest City 2020 Action Plan – 2012-2013 update", http://vancouver.ca/files/cov/greenest-city-2020-action-plan-2012-2013-implementation-update.pdf

City of Vancouver, "Vancouver Neighbourhood Energy Strategy and Energy Centre Guidelines", 2012, http://former.vancouver.ca/ctyclerk/cclerk/20121003/documents/ptec1.pdf

carbonn Cities Climate Registry, "City Climate Report: City of Vancouver", http://citiesclimateregistry.org/fileadmin/user_upload/cCCR/cCCR_November2012_Update/ehcc_finalists/City_of_Vancouver_Climate_Report.pdf


Text by: Martin Jacobson