Posted on 01 March 2012
Innovative funding and ambitious goals in top US sun city 
Innovative funding and ambitious goals in top US sun city
Three cities with the 'San' prefix contend for the title of America's Top Sun City: San Francisco, San Diego, and San José. In 2011, San José took the lead, with approximately 40 MW of capacity from solar panels. A comprehensive local support programme, on top of California's feed-in tariffs and subsidies, has led to the city more than doubling its capacity in the last two years. San José's goal is that all electricity be produced from renewable sources by 2022.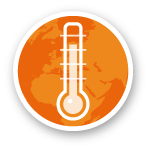 Keywords: Solar panels, feed-in tariffs, local support, California, financing programs
With only 6% of the world's installed capacity of solar PVs, the US is far behind Europe, with 80% of capacity. The rapid European growth is mainly concentrated in the few countries that have introduced generous feed-in tariffs (FITs): Germany, Spain, Italy, and the Czech Republic (see also
Gainesville
and
Freiburg
). Yet US capacity is now taking off, with federal assistance programs, tax exemptions, and new FITs in a handful of US states resulting in a twofold increase of the national market for solar PVs.
California sun state
California is still in the lead. New feed-in tariffs, introduced by Governor Arnold Schwarzenegger in 2008, together with net metering, subsidies, funding programs, requirements that power companies attain one-third of their production from renewables by 2020, plus the ambitious target of a 12 GW capacity also by 2020 resulted in a doubling of capacity in less than two years. During 2011 the state passed the 100,000 installation mark, with a collective capacity of 1 GW.
Solar PV installations are being carried out everywhere in California. Calculated per capita, the state's smaller cities lead the way, with coverage of up to 20% of households. For total number of installations though, three big cities stand out: San Francisco, San Diego, and San José.
San José in the lead
San José, the biggest city of Silicon Valley, outran San Diego in 2011 with a combined capacity of about 40 MW, an increase from 15 MW just two years earlier. The number of installations increased dramatically during this period, from 1,300 to 2,500 – 2,700 in San Diego and 2,200 in San Francisco. For installations per capita, San Francisco has a slight lead, but San Jose has had the most rapid expansion of recent years.
All the cities have adopted local policies to supplement the policy of the state. Worth special note is San Francisco's GoSolarSF, the nation's first local support program for small installations for individuals and businesses, which started in 2008 and quickly quadrupled applications for the installation of solar PVs.
San José has an ambitious goal for the development of solar energy. By 2022 all electricity in the city is planned to come from renewable energy sources; in 2009 renewables supplied 15 percent of electricity needs. This translates to a target of 100,000 solar roofs. In addition to this, the city aims to create 25,000 new green jobs (4,000 to date), reduce energy consumption per capita by 50%, and build or refurbish 50 million sq feet (approximately 5 million sq metres) of green buildings. These objectives are part of San José's "Green Vision" for 2022, which also contains a number of other green goals, including 100% waste separation, and 100% wastewater re-utilisation.
Financing programmes
San José has streamlined its authorisation process and changed land regulations in order to facilitate installations. The city wants to set a good example by investing in solar PVs on all official city buildings. It has introduced several programmes to facilitate funding for installations: for example CaliforniaFIRST and SunShares. With FIRST, property owners can borrow up to 100% of the investment costs, and pay back over a period of 20 years through property taxes – which means that the loan is tied to the house and not to the owner. SunShares is San José's innovative group-purchase model, which allows several residents to join together on installations, thereby getting preferential financing, and as much as a 40% discount. San José funds education and information, including an online map of all solar panels and green buildings in Silicon Valley.
San José has also become an industrial centre for solar energy and a host for several major manufacturers, including Nanosolar, Solopower and SunPower (see also
Baoding
). Underwriters Laboratory opened the world's largest testing facility for solar products here in 2008. In this way the city has multiplied its number of green jobs since 1987. The city supports the local entrepreneurial spirit of the area with a collaborative effort between universities and industry, and training programmes for green jobs for unemployed youth.
City policies globally
According to the 2011 annual report from REN21 (Renewable Energy Policy Network for the 21st Century), cities and regions have become more important players in recent years for the development of renewable energy. Of the 210 cities in REN21's 2010 global survey,
140 had some kind of target for renewable energy or the reduction of greenhouse gas emissions
105 had urban planning supportive of renewable energy sources
35 had building regulations
12 had some type of tax relief
most had investments in renewable energy within municipal operations
50 had some type of financial assistance for private installations of renewable energy.
References
Solar America Cites, 2011, "San José, California", from Solar in Action: Challenges and Successes on the Path
toward a Solar-Powered Community, U.S. Department of Energy, http://www1.eere.energy.gov/solar/pdfs/51059_sanjose.pdf

REN21 Renewable Energy Policy Network for the 21st Century, 2011, Renewables 2011 Global Status Report, Paris: REN21 Secretariat, http://www.ren21.net/Portals/97/documents/GSR/REN21_GSR2011.pdf

Eric Martinot et al., 2009, Global Status Report on Local Renewable Energy Policies, Working Draft, 12 June 2009, A Collaborative Report by: REN21 Renewable Energy Policy Network for the 21st Century, Institute forSustainable Energy Policies (ISEP), ICLEI–Local Governments for Sustainability, http://www.ren21.net/Portals/97/documents/Publications/REN21_LRE2009_Jun12.pdf

City of San José, Energy Website, http://energy.sanjoseca.gov/

"San José City Profile", Smarter Cities, A Project of the Natural Resources Defense Council (NRDC), http://smartercities.nrdc.org/city-stories/city-profiles/large/san-jose-california#tk-city-profile

Environment California, http://www.environmentcalifornia.org/

California Solar Statistics, http://www.californiasolarstatistics.org/

San Francisco Water Power Sewer, GoSolarSF Incentive, http://sfwater.org/index.aspx?page=133

Key data are retrieved from the UN World Urbanization Prospects: The 2011 Revision, http://esa.un.org/unup/unup/index_panel2.html, and from the UN Demographic Yearbook 2011, http://unstats.un.org/unsd/demographic/products/dyb/dyb2011.htm


Text by: Martin Jacobson