Mata de Sesimbra eco-tourism
Posted on 01 March 2012
Eco-tourism and nature reserve in One Planet Community
Mata de Sesimbra is a project centred on sustainable building, eco-tourism, and nature conservation and reforestation, currently under development in Portugal. It was the first to be fully endorsed as a One Planet Community. Energy requirements will be reduced by 95% and residents here will be able to live with a wholly sustainable ecological footprint. It will also enable tourism within a "One Planet budget".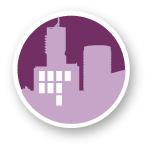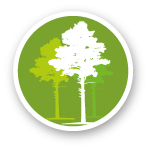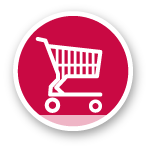 Keywords: eco-tourism, reforestation, One Planet Living, biodiversity, consumption
The sustainability work at Mata de Sesimbra is expected to cost more than €1 billion and create 11,000 jobs. A goal for the community is to show that an urban environment can be created which exists in harmony with nature, where it is possible to live sustainably and enjoy a high standard of living. It is the first fully endorsed One Planet Community project. The developer Greenwoods Ecoresorts has signed the 10 principles of One Planet Living, collaborating with WWF and BioRegional from the project's beginning. The principles are: zero carbon, zero waste, sustainable transport, local and sustainable materials, local and sustainable food, sustainable water, natural habitats and wildlife, culture and heritage, equity and fair trade, health and happiness (see also
Masdar
,
Sonoma
and
Sutton
).
Reforestation and reserve
South of Lisbon in Portugal an area of 5,300 hectares has been set aside for Mata de Sesimbra: 4,800 hectares for a nature reserve and reforestation project that has been underway for a number of years; and 500 hectares for an eco-tourism and real estate development. Here Europe's largest privately financed reforestation project of endemic oaks and conifers is transforming an area of declining forestry plantations and quarries into primordial forests. The project includes a plan for biodiversity where existing species are protected and locally extinct flora and fauna are reintroduced.
The development of 5,000 zero-carbon houses (see also
Vorarlberg
), hotels, stores, recreational facilities, and public buildings, for up to 25,000 tourists and permanent residents, is designed by the British company Foster & Partners. Locally produced building materials with a high percentage of recycled material will be used. Insulation, natural solar heating, and state-of-the-art windows in the houses will reduce energy requirements for heating and air-conditioning by 95%. Waste sent to landfill will be reduced by 95% through local food markets, waste separation in every home, local composting and collection by electric-powered waste trucks. Water consumption in the homes will be reduced by 25% and the municipal water use will be reduced by recycling and rainwater collection.
Transport policy
A transport policy with a number of measures to reduce carbon dioxide emissions in traffic will be instituted. Extensive local services, pedestrian and cycling paths, car-pool services, and hybrid buses will make the car a redundant item. To top this off €90 million is earmarked for sustainable public transport in the surrounding region. A system of Eco-points will be introduced where the people who use public transport will receive discounts at stores and restaurants (see also
Tokyo
).
A central goal for the project is to ensure that 50% of products and services will be sourced from local production (and half of the rest from within Portugal). Stores, restaurants and hotels in the town will be required to purchase at least half their food from local producers. Finally, the project also has plans for culture and quality of life, including support for local arts and crafts, and information about the cultural heritage of the region.
Sustainable tourism
In 2011, BioRegional did a modelling of Mata de Sesimbra, which suggested that it would be possible for permanent residents to live within a One Planet ecological footprint budget if they took advantage of the possibilities of sustainable lifestyles. For tourists, it would depend on where they travelled from as well as on their mode of transport. But the model suggested that a UK holidaymaker travelling by train could enjoy a one-week stay twice a year within a "One Planet budget".
References
Jean-Paul Jeanrenaud, Gland Switzerland, Eduardo Goncalves, "Sustainable Cities", http://assets.panda.org/downloads/sustainable_cities.pdf

"Mata de Sesimbra, Portugal: An Endorsed One Planet Community", One Planet Communities, BioRegional, http://www.oneplanetcommunities.org/communities/endorsed-communities/mata-de-sesimbra/

"Modelling Mata de Sesimbra's Ecological Footprint", One Planet Communities, Bioregional, May 23 2011, http://www.oneplanetcommunities.org/category/news/europe/mata-de-sesimbra/

Images http://www.bioregional.com/ http://www.oneplanetcommunities.org/communities/endorsed-communities/mata-de-sesimbra/

Energy Cities, "Mata de Sesimbra (Portugal)", http://www.energy-cities.eu/IMG/pdf/Mata-De-Sesimbra_EN.pdf

"Sesimbra Municipality", Wikipedia, http://en.wikipedia.org/wiki/Sesimbra_Municipality


Text by: Martin Jacobson