© Shutterstock / wawritto / WWF
Living Planet Report
WWF's Living Planet Report 2018 reveals the staggering extent of human impact on the planet
​Nature in steep decline due to human activities
Fortunately, there are solutions and WWF is working on them already in Central and Eastern Europe
© Shutterstock / wawritto / WWF
Gland/Vienna, 30 October 2018 - Humanity and the way we feed, fuel and finance our societies and economies is pushing nature and the services that power and sustain us to the brink, according to WWF's Living Planet Report 2018. The report, released today, presents a sobering picture of the impact of human activity on the world's wildlife, forests, oceans, rivers and climate, underlining the rapidly closing window for action and the urgent need for the global community to collectively rethink and redefine how we value, protect and restore nature.
"The Living Planet Report clearly shows that destruction of habitats is a key threat to ecosystem health. This confirms what we are witnessing in Central and Eastern Europe, which we call the Green Heart of Europe. Fortunately, there are solutions and we are working on them already," said Irene Lucius, Conservation Director, WWF-Danube-Carpathian Programme.
Read more
Carpathian Mountains
Significant losses in Europe's biodiversity hotspot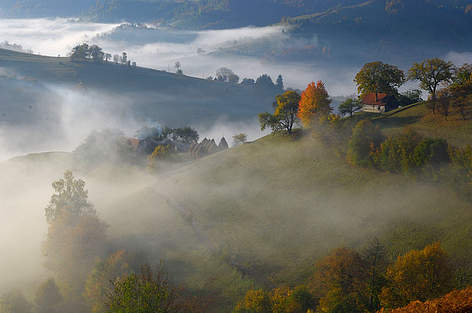 © Wild Wonders of Europe / Cornelia Doerr / WWF
The last few decades have seen a significant loss of habitats and species in the Carpathian Mountains, reflecting the dire picture of biodiversity worldwide that is painted in the WWF 2018 Living Planet Report.
"Intensive forest management, increased logging, altered natural disturbance regimes (wind, bark beetles), and climate change are negatively influencing Carpathian forest ecosystems", said Halada on behalf of Science for the Carpathians," said Dr Lubos Halada, Deputy Director of the Institute for Landscape Ecology at the Slovak Academy of Science and a representative of Science for the Carpathians (S4C), an international group of scientists dedicated to studying the Carpathian Mountains.
Read more
The Danube River and its Delta
Well-known, but threatened by multiple pressures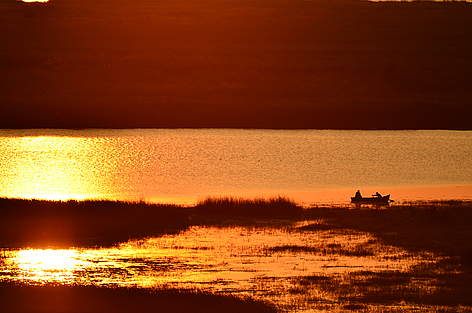 © Cristian Mititelu Răileanu
This year's edition of WWF's every-two-year
Living Planet Report
.on the state of life on our planet makes for grim reading, also for the Danube River basin.
"The high biological diversity of the riverine network of the Danube River and its Delta is well-known, but threatened by multiple pressures", said Dr Thomas Hein, a hydro-biologist at the University of Natural Resources and Life Sciences (BOKU) in Vienna and a member of the International Association for Danube Research (IAD). "At basin level, still various forms of pollution are a key issue as well as hydro-morphologic alterations for the riverine landscape of the Danube River and its main tributaries. As in many large rivers worldwide, hydropower production, regulation measures for navigation as well as flood protection have introduced significant changes to the river system."
Read more