What we can do to protect forests
The world has taken steps to safeguard forests in many ways – from zero-deforestation commitments from businesses and governments, to a variety of policies, laws and initiatives, including REDD+ and emerging landscape and jurisdictional initiatives. The Deforestation Fronts report shows that there is important potential for emerging initiatives and public-private partnerships to achieve impacts at scale, and enhance social inclusion and equity, but ambition needs to be scaled up to tackle deforestation.
One solution cannot fix this problem. Solutions need to be context-specific, take into account the complexities of the deforestation front and involve multiple stakeholders such as national and local governments, businesses, organisations, local communities and indigenous peoples.
We need a range of solutions tackling different causes – for example, payment for ecosystem services, creating deforestation-free supply chains and changing how we produce and consume food.
The most effective way to halt deforestation is to bring together these multiple approaches and tailor them to the specific region and local circumstances. What works in one area may not work for all. It is also important to implement a combination of solutions in ways that can achieve mutually reinforcing effects that benefits people and nature.
Call for a New Deal for Nature and People
Destroying forests increases the risk of diseases jumping from animals to people. Ask world leaders put nature on a path to recovery and protect us from future pandemics.
Tell the European Union to stop deforestation
EU consumption is a huge driver of deforestation. The #Together4Forests campaign is pushing for a strong, new EU law to get deforestation off your plate.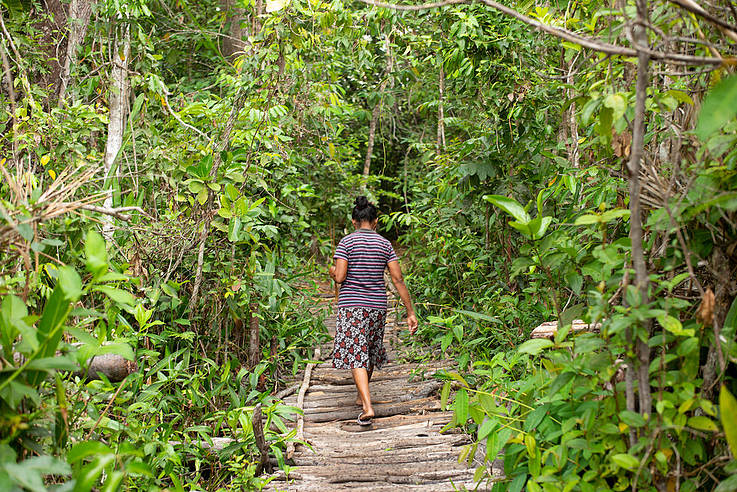 © David Bebber / WWF-UK
© Chris J Ratcliffe / WWF-UK