Introduction
I am an undergraduate studying Political Science and Geography. I applied to the WWF Explore Programme because I am very interested in development and conservation. The programme attracted me because it offered me the opportunity to see how an organisation like WWF works on the ground and it also allowed me to get some hands on experience in the field.
© WWF / Valentina Delille
I was based in a small village called Ankilimalinike in the south-west of Madagascar. I worked alongside two other Explore volunteers and along with a local coordinator our main role in the village was to coordinate activities for the Vintsy club in the local school.

Even though it was sometimes difficult to communicate with the children, I found their enthusiasm could never be faulted. They gave 100% to every activity and were never shy to contribute their own ideas.

At the weekends and during the holidays we went on several excursions with WWFs local field agents. These trips were invaluable to me because they gave me an opportunity to see some of the projects WWF were involved with in the local area and how NGOs can work with local communities to better conserve their environment. I felt these trips also gave me the chance to see parts of Madagascar that no tourist would ever see. Talking to the WWFs Malagasy staff was also very useful as their views on environmental issues did not always match up with my western preconceptions.

Overall I found my experience in Madagascar to be a positive one which offered me all the opportunities I expected and more, while also allowing me to share with others.

© WWF / Christophe Teevan
Contact Me
If you have any questions don't hesitate to contact me.

teevancp@tcd.ie

www.linkedin.com/pub/christophe-teevan/27/698/16
My main advice to any future Explore volunteers would be to keep an open mind and to try and be as dynamic as possible.

To get the best out of your trip you have to adapt as quickly as possible to your surroundings and your situation and get to work as quickly as possible.

Things will not always go as planned and they won't always happen when they are supposed to but so long as you remain able to adapt to changes you will prosper.

Preparation is also key if you want to get as much done as possible. You will be spoonfed information or told everything you need to know. You will be given a lot of responsibility to do things yourself so the more prepared you are in terms of ideas and information, the easier it will be.

Besides that I think the biggest difficulty to overcome is how to deal with any challenges you may face. The work is not always easy and there may be differences in opinion within your team. So long as you keep a level head and deal with any problems that may arise in a pragmatic way, you will be able to enjoy your experience. 

Don't sweat the little things. Everyone's experience is different and so long as you keep an open mind I'm sure your experience will be as good as you want it to be.

And learn as much Malagasy as you can! It will make your work easier and being able to interact with locals will improve your experience no end.
Ampolio Maitso Madagascara
A stop motion movie made with drawings done by the kids of Ankilimalinkia
Photos
© WWF / Christophe Teevan
Kids drawing the background for a stop motion movie we made with them.
© WWF / Christophe Teevan
Chez Miomio - Accommodation in Ankilimalinike
© WWF / Christophe Teevan
WWF field work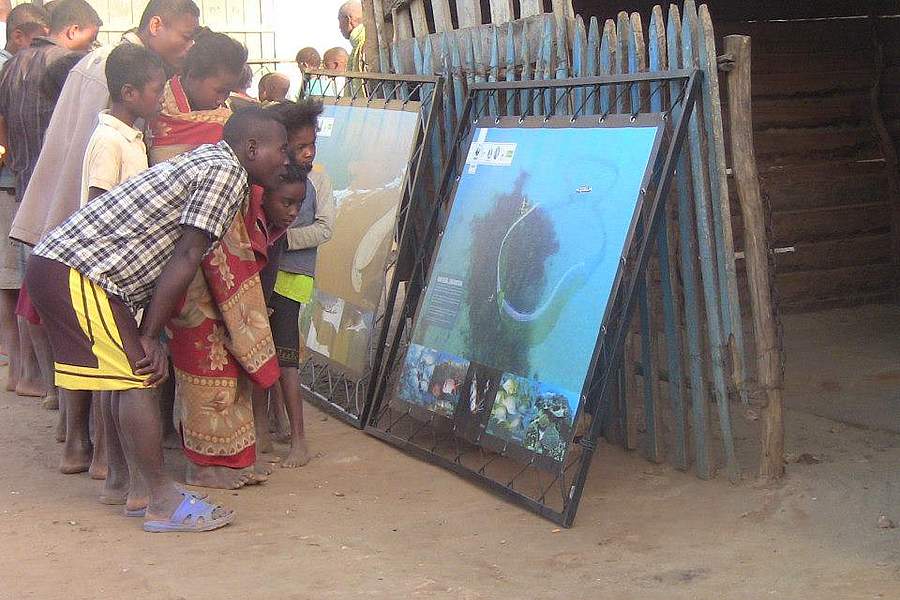 © WWF / Christophe Teevan
Kids in Ankilimalinike look at pictures from an awareness raising exhibition brought to the village by WWF.
© WWF / Christophe Teevan
Vintsy club members tending to the garden they made at the school in Ankilimalinike.
© WWF / Christophe Teevan
Vintsy club president Limbiraza and WWF local coordinator Elyo working on a natural furnace.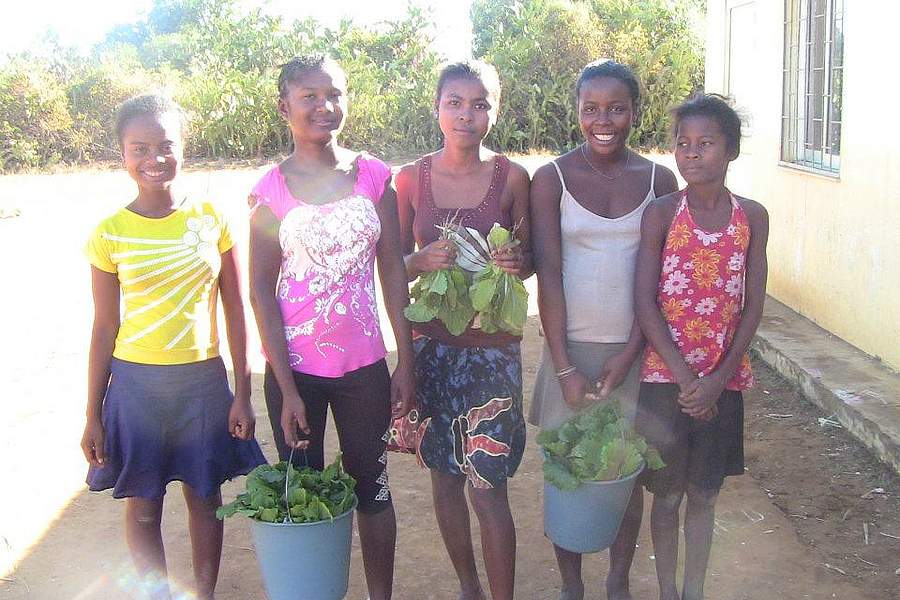 © WWF / Christophe Teevan
Vintsy club members on their way to sell vegetable they grew in their garden.
© WWF / Christophe Teevan
One of the two identical buildings at the school in Ankilimalinike. This building contains two classrooms.
© WWF / Christophe Teevan
Main street, Ankilimalinike
© WWF / Christophe Teevan
Vintsy club members making natural fuel.
© WWF / Christophe Teevan
Ankilimalinike's only cafe/bar/restaurant/cinema
© WWF / Christophe Teevan
Taxi Brousse - Public transport in Madagascar