NEW GLOBAL SURVEY SHOWS OVERWHELMING SUPPORT FOR GLOBAL RULES AND REGULATIONS
A global study surveying over 23 000 people from across 34 countries show that on average 70 percent support global rules and regulations to tackle plastic pollution.
They survey also found that:
nearly 9 in 10 people globally think a plastic pollution treaty is important or essential

7 out of 10 people worldwide think the treaty should create global rules, and half of all people surveyed say there should be consequences for breaking those rules

support for specific rules is even higher, with nearly 8 in 10 people supporting rules for extended producer responsibility, bans on difficult-to-recycle plastics, and labelling requirements.
The survey's findings support a growing number of UN states that are pushing for the world's first ever plastic pollution treaty to include global rules and regulations for the production, design and disposal of plastic rather than a patchwork of national or voluntary standards.
WWF's latest report "Towards a treaty to end plastic pollution: Global rules to solve a global problem" also shows that the new plastic pollution treaty must include common global rules to address problems across the life cycle of plastic. Otherwise, it would risk perpetuating the plastic pollution crisis.
In March 2022, the governments of 175 countries agreed to start work on a global treaty on plastic pollution, covering the full plastic lifecycle, from extraction of oil and gas and plastic production, through to design, use, and management of plastic waste.
Next week, UN Member States will come together in Punta del Este, Uruguay for the first Intergovernmental Negotiation Committee meeting. This marks the start of the two year period where the text for the new global plastic treaty will be negotiated and finalised.
NEWS
WWF calls on states to join newly-formed plastic coalition and end plastic pollution by 2040
WWF commends the move of 20 states to form The High Ambition Coalition to End Plastic Pollution, which will work to ensure the world's first ever plastic pollution treaty includes global rules and regulations for the production, design and disposal of plastic , rather than a patchwork of national standards.
Global Businesses & NGOs Endorse a Common Vision for an Ambitious Global Plastics Treaty
85 organisations including major global businesses, financial institutions and NGOs have announced a common vision for an effective and ambitious Global Treaty to End Plastic Pollution.
WWF commends UN Environment Assembly's watershed decision to start negotiations for a global plastics treaty
UN Member states at the UN Environment Assembly (UNEA-5.2) have unanimously agreed to develop a legally binding treaty to end plastic pollution, making it one of the world's most ambitious environmental actions since the 1989 Montreal Protocol which effectively phased out ozone-depleting substances.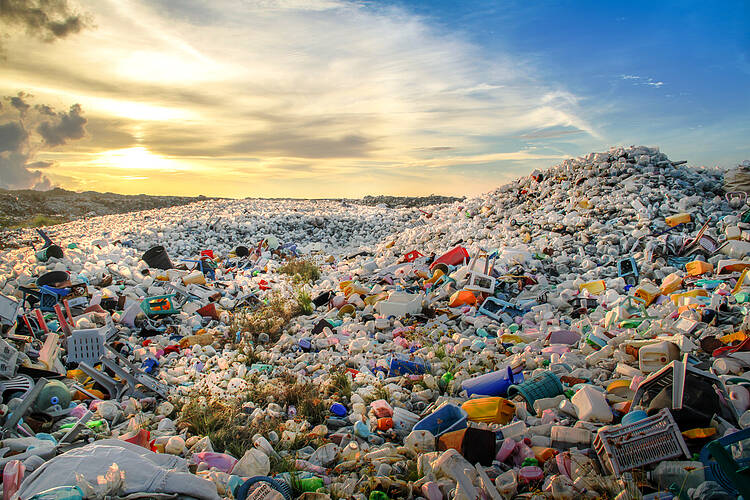 Over 700 Groups Call for an International Plastics Treaty
Civil society, Indigenous Peoples, workers and trade unions, youth, women's organizations urge UN Member States to negotiate a globally and legally binding agreement to address the plastic crisis.