© naturepl.com / Anup Shah / WWF
THEIR FUTURE. OUR PLANET. YOUR LEGACY.
Nature faces new threats each day. Help protect it for generations to come, by remembering WWF International in your Will. Let's make nature your lasting gift to the planet.
For nearly 60 years WWF has been working in unity with many to achieve lasting conservation results. Everything we have accomplished, we have accomplished together. Our work has been successful in the past and will be successful in the future because of the support of individuals who have made a financial committment to WWF.

Whatever your stage in life, estate planning can benefit you and your loved ones while helping to protect nature for generations to come. By planning a gift in your Will to WWF International, you will enable us to commit to the long-term projects that are needed to continue this vital work. Your gift helps us towards achieving our vision for nature by 2030.
IN LESS THAN 50 YEARS, WE'VE SEEN AN OVERALL DECLINE OF 60% IN POPULATION SIZES OF VERTEBRATE SPECIES.
Our vision by 2030
REMEMBER WWF IN YOUR WILL TO MEET THE 2030 CHALLENGES
Through your estate plan, you can pass on your cherished values and share the wonder of nature with generations to come. Once you have taken care of those close to you, you can remember WWF International in whatever way suits you best. You may decide to leave a percentage of your estate, a specific amount of money or even items of value.
Whatever gift you decide to make, you can be sure that your generosity will be greatly appreciated, and every legacy makes a difference. It could i) support our global business functions to maximize the impact of WWF, ii) support a local project, or iii) protect a rare species.
Any gift is of huge value to WWF, and will be deployed in the areas, and at the times it is needed most.
ESTATE PLANNING: THE PRACTICALITIES
1. Financial or Legal Advisor ​
The requirements for a Will vary widely from one country to another. In Switzerland, a signed, dated, handwritten document, stating the place of signature, constitues a valid Will*. You should always consult a professional, such as a lawyer, bank official or financial consultant, to make sure that your Will says what you want it to say and complies with the law.

2. Decide the type of bequest
Specify the kind of gift you wish to leave, indicating the place and date accompanied by your signature. Depending on your personal circumstances, your gift may include:
A sum of money,
A percentage of your estate,
Shares and other investments,
A specific item (for example, a painting or a piece of jewellery that you own),
Life insurance.
3. Take advantage of any savings in inheritance tax
When you make a gift to Swiss NGO you can enjoy tax deductions of 20% of your net income each year in most Swiss cantons*. If you pay tax in another country, we suggest you contact Rebecca Hevia - contact details below - and your legal advisor to find out if your donation is eligible for a tax deduction.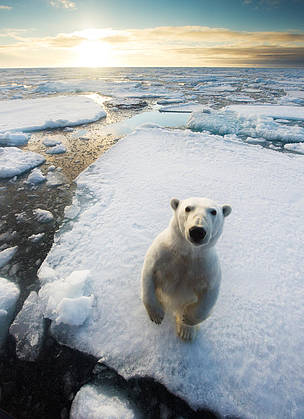 © naturepl.com / Ole Jorgen Liodden / WWF
How to include WWF International in your Will
Because the term 'WWF' is open to interpretation, please make sure that you include your first name, last name, date of birth and address, as well as the name and address of WWF International.

Suggested Bequest Language:

"I (full name) give ............. (residue, percentage, or a specific amount) to World Wide Fund for Nature (WWF International), having its principle office at Rue Mauverney 28, 1196 Gland, Switzerland, for its general purposes to protect nature."
A PLANNED GIFT: TO MAKE A LASTING DIFFERENCE
The benefits of a bequest to WWF International in a Will
Donor Recieves:
The fulfillment of knowing that a meaningful gift has been arranged,
The acknowledgment on our website and in our Annual Review.

Tax Savings and other donor advantages:
Estate tax deduction for the amount bequesthed to charity,
The opportunity to make a gift without depleting funds needed during life.

WWF International receives:
A substantial gift to further its mission
© © Martin HARVEY / WWF
As an important flexible income stream, a gift in your Will to WWF will enable us to continue the important work we do. We will use your gift with the greatest care. We know that you want your gift to make a difference and with WWF it will. We will respect your privacy - we would love to know if you have decided to remember WWF in your Will, and will keep any details you share with us confidential.
Contact WWF International
Please feel free to contact us:
Rebecca Hevia, Planned Giving Lead
rhevia@wwfint.org
+41 22 364 9296