© naturepl.com / Christophe Courteau / WWF
STRENGTHENING THE CORE OF WWF
Together we can challenge the threats to nature, and help ensure its ability to provide - for the benefit of every living creature including ourselves
Nature is vital and under threat. It provides our life-support system. But it is now under threat like never before. Globally we are all using the planet's resources faster than nature can naturally restore itself. We must all act now to reverse the damage and replenish nature. For nearly 60 years, WWF has been working in unity with many to achieve lasting conservation results. Working across 100 countries and supported by more than 5 million members, WWF has evolved into a global movement strategically guided by the WWF International Secretariat.
IN LESS THAN 50 YEARS, WE'VE SEEN AN OVERALL DECLINE OF 60% IN POPULATION SIZES OF VERTEBRATE SPECIES.
Our vision by 2030
SUPPORT WWF TO MEET THE 2030 CHALLENGES
© Jonathan Caramanus / Green Renaissance / WWF UK
A flexible gift for WWF International will be directed towards strengthening our core business functions and support the WWF network to respond to new opportunities or urgent threats. Such a gift will reinforce our conservation work, by enabling:
Our nine conservation communities to manage conservation research and analysis,
To monitor and evaluate our impact,
The engagement teams to secure additional funds from governments, supporters and partners,
The communications team to reach our goal of engaging 1 billion people with nature,
Strategic leadership at a global level to support the network.
A flexible gift is of huge value to WWF, and will be used in areas and at the times it is needed most.
A FLEXIBLE GIFT WILL SUPPORT OUR CORE BUSINESS FUNCTIONS
Global Strategic Leadership for Conservation
WWF International teams provide global strategic leadership to enable prioritisation at Network level and maximise our impact at a global and local level. They provide leadership and forward thinking during external flagship global conferences, such as the Ocean Summit that took place in Paris in 2019.


IMPACT: Creating, supporting and advocating for solutions at a global level that will redefine human relations with nature
Global philanthropy
Support from our dedicated philanthropists enables WWF to leverage additional funds from various supporters, such as government bodies, corporations and foundations, and fill any funding gaps we have in our conservation activities. Support here is also allocated to strengthening the local fundraising capacity of WWF offices in the south and east, thus increasing their income and advancing their conservation capacity.


IMPACT: Providing more ways for committed individuals to maximise their support for conservation.
Global Operations Management


A critical function within WWF is the administration and the operationalisation of the network, which allow us to create the highest level of efficiency possible. This work includes the financial monitoring of WWF International, the monitoring and evaluation of the network, and compliance to the required regulatory standards.

IMPACT: Maximising the efficiency of the Secretariat and the Network.
Global Communications, Campaigns & Advocacy
The global communications team are amplifying the voice of WWF. Their work is vital to reach 1 billion people across the world, for example by driving Earth Hour and creating the Living Planet Report. Meanwhile, our advocacy team are helping to influence government bodies and businesses to improve their practices, whilst our campaign team are helping mobilize society and governments.

IMPACT: Moving nature up the global agenda for governments, businesses and people.
FLEXIBLE GIVING FOR A GLOBAL IMPACT
How you can help - a strategic and flexible investment
Your gift or pledge today will advance conservation at an unprecedented scale. It will achieve impact on a global scale by tying all of our conservation outputs together, empowering the strategic direction and implementation of our activities towards realizing the goals for each of the six conservation priorities; Oceans, Forests, Wildlfie, Food, Climate and Freshwater, and three drivers; Finance, Governance and Markets.

Rather than directly funding a specific species or project, you will be underpinning every project, every initiative and every effort WWF makes to bring balance back to nature.

Giving flexibly supports the core teams and secures the long-term stability and sustainability of operations by empowering the urgent mission of redefining humanity's relationship with the planet.

Please feel free to contact us:
Jennifer Meunier, Director of Fundraising Operations and Business Development
jmeunier@wwfint.org
+41 22 364 9296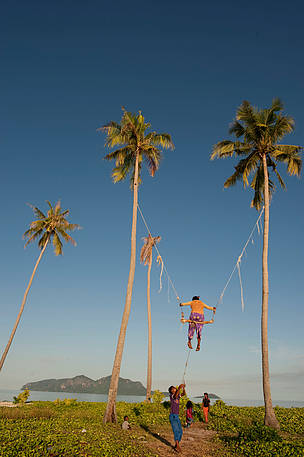 © Jurgen Freund / WWF