Posted on 04 November 2015
Madam Mayor: I Have an Idea
Madam Mayor: I Have an Idea
Anne Hidalgo, the first female mayor of Paris, has continued previous mayor Delanoë´s green transport policies with a host of actions, including 30 km/h speed limit zones, incentives for reducing car use, and plans to double cycle lanes and phase out diesel vehicles entirely by 2020. Furthermore, Paris, France's National Earth Hour Capital of 2015, has launched a new Smart and Sustainable City project focused on smart city technology and participatory governance.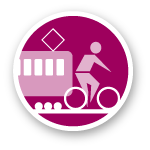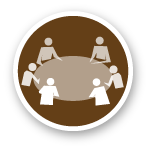 Keywords: green transport, car restrictions, smart city, participatory governance, car-free days
In one of history´s biggest car-free days, Paris on 27 September 2015 shut down 30% of the traffic inside the péripherique ring road, effectively transforming the city center to a walkable space all the way from the Champs-Élysées to the Bastille. It was enough to cut pollution levels by up to 40% and noise levels by up to 50% in some areas and visibly clear the skies above the city, which despite 15 years of transport efforts is still so plagued by smog that the Eiffel Tower was almost completely obscured during a spike in pollution in March 2015.
Climate and Energy Action Plan
The action was a manifestation of the city´s challenges and efforts, formulated in the 2012 Paris Climate and Energy Action Plan. Roughly half of Paris´ GHG emissions comes from transport, as well as roughly half of the planned cuts by 25% by 2020, from a 2004 baseline. To achieve this, Paris plans to cut inner city travel emissions by 60%, and other transport in outer Paris by 35%. In 2009, the city had already reduced emissions by 7% since 2004, and 12% since 2001, doubled bicycle travel and increased metro travel by 16% due to Delanoë´s policies, which received ITDP´s Sustainable Transportation Award in 2008.
Since then, Paris has continued with a number of actions, including improving public transport, launching the groundbreaking bicycle and electric car renting systems Vélib´ and Autolib´, and building another 400 km of bicycle paths (see also
Paris
). Taken together these actions are expected to reduce emissions by 40%. In the inner city. To achieve the remaining 20%, Paris plans to reduce the speed limit on the péripherique, create zones with a 30 km/h speed limit and pedestrian/vehicle zones with a 20 km/h speed limit, introduce stricter parking policies, and create a city-wide low emission zone, banning access for the highest polluting vehicles (see also
Mexico City
). The city is also creating a new logistics system for goods transports, with the goal to have by 2020 all last-mile deliveries made by non-diesel vehicles.
Incentives for reducing car use
Paris is investing in electric mobility, directly in its own fleet, and indirectly through subsidies for the replacement of taxis and for individual purchases of electric mopeds and bicycles. The city also offers several incentives for citizens and businesses who want to dispose of their old cars. These include: either a discount membership in Autolib´, a public transport pass and a Vélib´ subscription, or a €400 contribution to buy a bicycle, with or without electric assistance. The success of the car-free day induced Hidalgo to propose a repeat next year in a larger part of Paris, and even open for the idea of monthly car-free days.
Since 2014, Hidalgo has continued in Delanoë´s footsteps, and even expanded the scope of Paris´ sustainability efforts. She has announced plans by 2020 to completely ban diesel vehicles and double the total length of bicycle lanes to 1,400 km, while also supporting the development of new hiring schemes for electric scooters and bicycles. Hidalgo has also unveiled plans to pedestrianise a large part of the right bank of the Seine in the heart of the city, continuing the work from the left bank where in 2013 2.4 km were reclaimed from cars.
Smart and Sustainable Paris
A new vision was formulated in "Smart and Sustainable Paris - A View of 2020 and Beyond", based on a sharpening of the actions in the Climate and Energy Action Plan, but centered around new initiatives in smart city digital technology and participatory government (see also
Amsterdam
). The sustainability work will be elevated to a central strategy committee that also brings together external stakeholders and ordinary Parisians through participatory measures. Paris is creating 100,000 m2 of space for business incubators and start-ups and invests €180 million in the Digital City 2015-2020 master plan.
But the most eye-catching part is the investment of €500 million, or 5% of the city´s investment budget, in projects chosen by the public through participatory budgeting up to 2020. Parisians get the chance to choose between a number of projects in new rounds every year, and are also invited to suggest their own projects on a website with the headline: "Madam Mayor: I Have an Idea". In the first round in September 2015, more than 40,000 citizen voted, launching 9 projects, including vegetation walls, "learning gardens" in primary schools, mobile rubbish collection points, co-working spaces for young entrepreneurs and transformation of abandoned places around the péripherique to spaces for concerts, exhibitions and films.
References:
City of Paris, "Paris Climate and Energy Action Plan – 2012 Update", http://carbonn.org/uploads/tx_carbonndata/ParisClimateActionPlan-2012_01.pdf
City of Paris, Paris,
http://next.paris.fr/english
City of Paris, "Smart and Sustainable Paris – A View of 2020 and Beyond", http://next.paris.fr/english/english/paris-publishes-its-smart-and-sustainable-city-report/rub_8118_actu_156544_port_19237

City of Paris, "Madame La Maire – J´ai une Idée", https://idee.paris.fr/

The Guardian, "All-blue skies in Paris as city centre goes car-free for first time", http://www.theguardian.com/cities/2015/sep/27/all-blue-skies-in-paris-as-city-centre-goes-car-free-for-first-time

The Guardian, "Parisians have their say on city's first €20m 'participatory budget'", http://www.theguardian.com/cities/2014/oct/08/parisians-have-say-city-first-20m-participatory-budget

carbonn Climate Registry, City Climate Report: City of Paris, http://carbonn.org/data/report/commitments/?tx_datareport_pi1%5Buid%5D=78


Text by: Martin Jacobson