Posted on 04 November 2015
Developing green finance and consumption
Developing green finance and consumption
In 2013, Gothenburg became the first city the in the world to issue green bonds. And it is one of only a few to include reductions of its indirect emissions in its 2014 climate plan, setting the ambitious goal of reducing consumption based GHG emissions to 3.5 tonnes per capita by 2035 from the current level of 8 tonnes per capita. The plan aims for the city to reach the globally sustainable and equitable level of 1.9 tonnes per capita by 2050. Gothenburg was named as Sweden´s Earth Hour National Capital of 2015.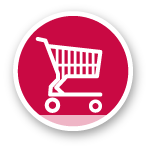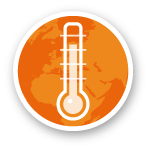 Keywords: consumption based emissions, green bonds, carbon footprint, climate plan, transport

As an industrial city with Scandinavia´s largest freight port, Gothenburg has relatively high emissions, making its climate plan all the more impressive. But in the eyes of the climate planners, industry presents an opportunity as much as a challenge, enabling the city to find innovative solutions in cooperation with companies. This has become something of a special trait of Gothenburg´s environmental work ever since it pioneered onshore power supply with high-voltage in the port in 2000, allowing ships to turn off their engines, significantly reducing emissions. The Gothenburg port authority has since helped spread this technology to many other ports.

First city to issue green bonds
Gothenburg was the first city in the world to use the framework for green bonds, a financial tool to combat climate change designed in 2008 by the World Bank. Since 2013, the City of Gothenburg has issued $397 million worth of green bonds, financing a growing part of the city´s investments, and creating new partnerships internally between the financial and environmental departments of the city. A pool of eligible projects, that promote the transition to low carbon and climate resilient growth have been chosen and these include biogas production and passive housing. The capital generated from the green bonds is earmarked for specific projects, enabling a clear and transparent funding of sustainability investments that did not previously exist, and giving financial markets a sustainable choice.

Several other municipalities and local governments have followed Gothenburg´s example, including California and the City of Johannesburg. In July 2015 Gothenburg was the first issuer to use the new dedicated green bond segment on London Stock Exchange. The global green bonds market is growing, tripling the total issuance to $36.5 billion in 2014 with a 2015 target of $100 billion. Gothenburg envisages a future when green bonds become a significant part of the financial market and provides an additional driving force for municipalities to increase investments in climate mitigation and adaptation.

Consumption based measurements
Gothenburg´s 2014 climate plan (see also Copenhagen) is also innovative because it includes consumption based carbon footprint measurements and targets – that is emissions in other places caused by consumption from Gothenburg's citizens – something which only a few cities in the world are conducting (see also Calgary). The overall goal is to reach a globally sustainable and equitable level of greenhouse gas emissions by 2050, which is interpreted as 1.9 tonnes of carbon dioxide equivalents per inhabitant per year. This isn´t easy for a western industrial city to achieve; according to Gothenburg´s estimates, its current emissions stand at 8 tonnes per capita, so achieiving this goal would entail over 75% reduction of total emissions.
Gothenburg has set intermediate objectives:
By 2020 to reduce direct emissions by 40% from a 1990 baseline, and to reduce energy use in homes by 30% and electricity use by 20% from a 1995 baseline
By 2035 to reduce emissions within municipal boundaries to 2 tonnes of carbon dioxide equivalents per person and to reduce consumption-based emissions to 3.5 tonnes of carbon dioxide equivalents per person.
To achieve this, Gothenburg has embarked on a range of measures across the whole field of urban sustainability, reporting 61 actions to the Earth Hour City Challenge in 2014. These include the West Swedish Agreement, a massive investment in the region´s transport system, which will enable a modal shift to public transport and cycling, investments in wind power and biogas production, and outreach efforts to reduce the climate impact of air travel, food and private goods consumption of its citizens.
Tremendously positive response
The response to Gothenburg´s work with green bonds and consumption based emissions has been tremendously positive, both from investors, other cities and international organizations such as the UN and financial institutions. In 2014 alone, more than 40 delegations from 22 countries visited Gothenburg to look at the city´s initiatives. And Gothenburg has been invited to take part in the World Bank´s development of a new training program, the City Climate Planner Professional Certification Program.
The City of Gothenburg was helped in its calculations on consumption based emissions by Mistra Urban Futures, a locally based global research institute, which published the report "Low-carbon Gothenburg 2.0: Technological potentials and lifestyle changes" in 2014.
References:
City of Gothenburg, Green Bonds, http://finans.goteborg.se/en/greenbonds/
The Climate Bonds Initiative, https://www.climatebonds.net/
City of Gothenburg, "Climate Programme for Gothenburg", http://international.goteborg.se/sites/international.goteborg.se/files/field_category_attachments/climate_programme_for_gothenburg.pdf
City of Gothenburg website, http://international.goteborg.se/
City of Gothenburg, "This is the West Swedish Agreement", http://carbonn.org/uploads/tx_carbonndata/this_is_the_west_swedish_agreement.pdf
Green Gothenburg, http://www.greengothenburg.se/
Mistra Urban Futures, "Low-carbon Gothenburg 2.0 – Technological potentials and lifestyle changes", http://www.mistraurbanfutures.org/sites/default/files/low_carbon_gothenburg_2.0_mistra_urban_futures_reports_2014_01_0.pdf
carbonn Climate Registry, City Climate Report: City of Gothenburg, http://carbonn.org/data/report/commitments/?tx_datareport_pi1%5Buid%5D=465


Text by: Martin Jacobson