Cape Town Earth Hour Capital
Posted on 18 September 2014
Global south's sustainability star
Cape Town was crowned the Global Earth Hour Capital 2014 for "its ambition and pioneering actions to combat climate change in its effort to bolster quality of life for its citizens." With a showcase of green programs and actions, Cape Town is a role model for other cities to replicate – it has intensified its solar water heater and heatpump program with the aim of 500,000 installations by 2040, and has launched several energy-efficiency programs, including municipal retrofitting and residential, commercial, and industrial efficiency campaigns.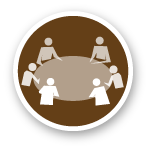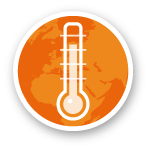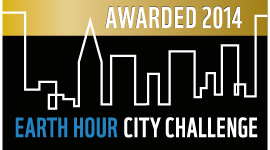 Keywords
: solar water heating, climate action, energy efficiency, retrofitting, BRT
Cape Town is a coastal city highly dependent on coal-fired power stations nearly 2,000 kilometers away. In the last decade, South Africa has been hit by electricity supply shortages resulting in blackouts and sharp tariff increases. Cape Town feels it faces a triple challenge: a high carbon footprint, poor energy security, and vulnerability to the impacts of climate change.
In 2006 the city became the first in Africa to adopt a climate mitigation plan. In the years following, climate change mitigation was integrated into the city's plans and institutions, and in 2010 the Council of Cape Town approved a comprehensive Energy and Climate Action Plan with 11 objectives, 50 programs and 120 projects (see also
Cape Town
). The Plan focused on energy security, a lower carbon future, economic development, climate resilience and adaptation, resource efficiency, and poverty alleviation. It aimed to achieve a citywide 10% reduction in electricity consumption by 2012, as well as a 10% reduction of energy consumption in city operations, and creation of a 10% supply of renewable energy by 2020, along with achieving compact, resource-efficient development and more resilient low-income communities.
Solar water heating
Cape Town became known for its work to equip 10% of all households and 10% of city-owned housing with solar water heaters (SWH) by 2010. The Kuyasa pilot project, Africa's first registered Clean Development Mechanism (CDM) project, installed solar water heaters, insulated ceilings, and efficient lighting in 2,300 low-income family homes (see also
Cape Town
).
Now Cape Town has intensified the solar water heater and heatpump
program with a mass roll-out that plans to have 500,000 installations in place by 2040, thereby reducing electricity demand by 5%. To achieve this, it has launched a residential solar water heater accreditation and finance program to encourage mid- to high-income residents to reduce their consumption of electricity. The program is meant to bolster consumer confidence, and includes a system for energy-performance financing through which accredited suppliers can partner with financial institutions to offer loans to residents for newly-installed systems. On top of that, the city subsidizes monthly repayment rates, and is also facilitating the free installation of SWH amongst low-income households (see also
Rizhao
).
Cape Town is purchasing wind power through its Renewable Energy Power Purchase Agreement with Darling Wind Farm (10 MW supply capacity) and through publicly-available Green Energy Certificates. Regulations are also being developed to support small and micro wind turbines on buildings across the city. Furthermore the city is developing several waste-to-energy projects: a CDM landfill program, and anaerobic digestion of sewage and solid waste.
Energy efficiency programs
Cape Town has several programs to reduce its energy consumption: greening its 6,000-vehicle fleet; setting up a green purchasing policy; replacing its traffic lights and street lights; and retrofitting municipal buildings. To achieve energy efficiency in the wider community, the city has been operating a high-profile and multi-pronged electricity savings campaign since 2009, including the creation of the Commercial Energy Efficiency Forum with over 200 participating companies.
This is just one example of Cape Town's many community outreach efforts, as the city council bases its sustainability work on a participatory approach, bringing together residents, NGOs, and local businesses. Other examples are the Smart Living Campaign, aimed at promoting sustainable lifestyles amongst city staff, the private sector, local communities, and schools, and the Youth Environmental School (YES) Program, which targets year-round program of activities for learners and educators.
MyCiTi mass transport system
Transport is responsible for 50% of Cape Town's citywide energy consumption, and the city has started the process towards a modal shift, with ambitious plans for an integrated public transport system and for an improved pedestrian and cycling infrastructure. It completed the first phase of Integrated Rapid Transit (an initiative to transform the public transport system) in 2010 with the opening of MyCiTi, a BRT system of dedicated busways using a fleet of modern, energy-efficient buses (see also
Guangzhou
). Since then, it has expanded its services into the city center, and to the airport, and is developing a Bicycle Master Plan and building a network of dedicated bicycle and pedestrian lanes.
Cape Town lies within the Cape Floristic Region, a UNESCO World Heritage Site, and is a global hotspot of biodiversity with the highest number of threatened plant species of any city in the world. To protect this unique nature, Cape Town's Biodiversity Network has identified the minimum natural vegetation remnants needed to conserve the city's biodiversity, and taken action to protect 16 nature reserves.
References:
Siemens, African Green City Index, Cape Town_South Africa, http://www.siemens.com/entry/cc/features/greencityindex_international/all/en/pdf/capetown.pdf

REN21 Renewable Energy Policy Network for the 21st Century, 2014, Renewables 2014 Global Status Report, http://www.ren21.net/Portals/0/documents/Resources/GSR/2014/GSR2014_full%20report_low%20res.pdf

CDP, Carbon Disclosure Project, "City of Cape Town: Data provided for the CDP Cities 2013 Report" http://c40-production-images.s3.amazonaws.com/other_uploads/images/87_CDP_Cities_2013_Cape_Town_small.original.pdf?1401862925

WWF, "Cape Town triumphs in Earth Hour Capital 2014 award", http://wwf.panda.org/?218452/Cape-Town-triumphs-in-Earth-Hour-Capital-2014-award

The City of Cape Town, "Taking Action on Energy and Climate Change", https://www.capetown.gov.za/en/EnvironmentalResourceManagement/publications/Documents/Energy+CC_brochure_2011-06.pdf

The City of Cape Town, "Moving Mountains — Cape Town´s Action Plan for Energy and Climate Change", https://www.capetown.gov.za/en/EnvironmentalResourceManagement/publications/Documents/Moving_Mountains_Energy+CC_booklet_2011-11.pdf

The City of Cape Town, "City of Cape Town Environmental Agenda 2009-2014", https://www.capetown.gov.za/en/EnvironmentalResourceManagement/publications/Documents/IMEP_Env_Agenda_2009-2014.pdf

The City of Cape Town, Environmental Resource Management, https://www.capetown.gov.za/en/EnvironmentalResourceManagement/Pages/default.aspx

The City of Cape Town, City of Cape Town's Solar Water Heater Programme, http://www.savingelectricity.org.za/

Cape Town Green Map, http://www.capetowngreenmap.co.za/

Institute for Transportation & Development Policy (ITDP), Cape Town, https://go.itdp.org/display/live/Cape+Town


Text by: Martin Jacobson