Posted on 01 March 2012
Excellence in city-wide sustainability 
Excellence in city-wide sustainability
Vienna stands out for its early implemented, comprehensive programmes for climate protection, sustainable procurement, sustainable business, and electronic reuse and recycling. These have all grown out of systematic planning processes at the city, national, and supranational levels, with wide participation by diverse stakeholder networks. And Vienna has made a name for itself by helping to spread them to other cities.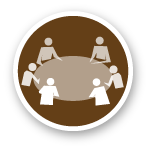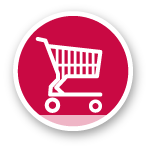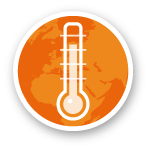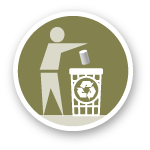 Keywords: urban climate protection, sustainable procurement, eco-business plan, precautionary principle, electronic re-use and recycling
Four programmes for urban sustainability from Vienna are especially worthy of attention: the Vienna Climate Protection Programme (KliP), EcoProcurement Vienna (ÖkoKauf Wien), EcoBusinessPlan Vienna, and Repair and Service Centres (RUSZ). Vienna stands out for having comprehensively developed and implemented initiatives in these areas. The programmes are characterised by high-level political support and participation by diverse stakeholder networks.
Climate Protection Programme
KliP, currently in a second, 10-year period running to 2020, is important as a learning case for several reasons. It is a comprehensive approach growing out of the Local Agenda 21 work that followed the 1992 Rio Earth Summit. It was designed in concert with Austria's commitments under the Kyoto Protocol, to achieve 14% lower GHG emissions per year during the 2008-2012 period based on 1990 benchmarks (see also
Adelaide
,
Chicago
and
New York
). KliP was developed by more than 150 institutions working together. Using a modular approach – with energy, mobility, procurement, and waste deemed the most important reduction areas – nearly 40 separate packages were developed. In these, GHG reductions are integrated with improving quality of life, job-creation/protection, and city competitiveness.
With large-scale implementation, there have been surprising successes and failures. KliP was able four years ahead of schedule (in 2006) to avoid 3.1 million tons of CO2-equivalent emission per year, the calculated amount needed to meet the 14% reduction against 1990. Intense efforts on four points are given main credit:
District heating from waste incineration and cogeneration/CHP
Building insulation and energy standards
Greener transport – cycling, walking, and improved public transport
Continual increase in usage of renewable energy.
Although KliP avoided more GHG than expected, it did not meet the Kyoto reduction goal of 14% reductions against 1990 levels – Vienna's 2006 emissions were 13% above 1990. Higher-than-forecast growth in the transport and energy sectors is considered the culprit.
EcoProcurement Vienna
Started in 1998, ÖkoKauf Wien grew out of the preparation work for KliP, where the impact of public sector procurement was recognised: Vienna's city budget for purchasing is circa €5 billion per year. Several features of Vienna's acclaimed programme stand out, including its organisational design – thanks to high-level political support, the programme has been able to cover a huge number of city functions. Existing personnel in departments are trained and engaged in green procurement, lowering the cost of the programme (versus hiring extra personnel). More than 20 working groups have developed criteria for building construction, food, cleaning, paper, electrical appliances, events, textiles, safety equipment, etc.
Importantly, ÖkoKauf Wien demonstrated that green procurement need not cost more. Only organic food showed higher costs, while reportedly in "virtually every case", the cost for environmentally sound products and services was equal or less than the conventional alternatives. A ban on tropical forest products is also included. Among market effects, when a large budget goes green, it can lead to lower prices of the green alternatives, e.g. organic food. There are also strong information effects: communicating good examples to other organisations and consumers. "Induced innovation" is another benefit: giving incentives to suppliers to develop green alternatives.
EcoBusinessPlan Vienna
Also launched in 1998, the EcoBusinessPlan is a service organised by the city. Its aim is to support businesses in their work to integrate precautionary environmental protection with profitability. The "common denominator is to promote sustainability by applying efficient and economical management practices". It is also achieved through a strongly participatory approach, bringing together a comprehensive range of stakeholders. Public subsidies are available to support not only consulting and training but even the subsequent investments by businesses.
Among multiple components, the EcoBusinessPlan provides modules for businesses: EcoBonus, Ecoprofit, EcoQuality Label for Tourism, Certified Environmental Management (both ISO14001 and EMAS), Sustainable development, Sustainable Products and Services, and Environmental Management for Small Manufacturers. For example, the EcoBonus module supports companies in waste prevention and energy efficiency – in that way environmental and especially climate protection is combined with cutting a company's operating expenses. Organisations receive awards from the city for implementing EcoBonus.
Evaluations of EcoBusinessPlan have shown good results. Major reductions in solid waste output, energy use, CO2 emissions, need for travel, and consumption of drinking water have been reported. Participating businesses have mostly rated the programme as excellent or good (80%) and would recommend it to others (92%).
Repair and Service Centre
Reparatur-und Service-Zentrum (RUSZ) is another initiative begun in 1998, and supported by the EU URBAN Gurtel-Plus project. RUSZ combines economic with environmental and social benefits, providing a reuse and recycling service for primarily electrical and electronic goods. It provides job training for longterm unemployed persons over 45 – successfully enabling 71% of its trainees to find employment afterwards.
The popularity of the service – a reported 73,000 items repaired in one year only, and 2 million kilos of repaired goods over 10 years – has led expansion in several directions. There are similar concepts now at the national Austrian level (RepaNet, Reparaturnetzwerk Osterreich) and supranational level of the European Union (Reuse and Recycling European Union Social Enterprises). The newly started Repair Network Vienna coordinates some 43 mainly private enterprise members who use the RUSZ model and promote it.
References
Florentina Astleithner, Alexander Hamedinger, 2003, "Urban sustainability as a New Form of Governance: Obstacles and Potentials in the Case of Vienna", The European Journal of Social Science Research, Vol 16, Issue 1

Sepp Eisenriegler, 2004, "Social economy as an important means of VET focussing the network experience of Repair and Service Center RUSZ", IVETA Conference, Denkendorf, Germany: Fest Didactic, http://www.voced.edu.au/content/ngv20161

John Grant, 2010, Co-opportunity – Join up for a sustainable, resilient, prosperous world, John Wiley & Sons

In Business World, 2004,"Companies in Austria set up repair/reuse network for old appliances", In Business, Nov/Dec, p.4

David Legg, Marton Herczeg, Hubert Reisinger, Philipp Schepelmann, Carol Wilson /European Topic Centre on Resource and Waste Management, 2009, "Green Public Procurement and Product Performance Requirements – Case Study on Selected Energy Using and Non-energy Using Products", ETC/SCP working paper 4/2009, European Topic Centre on Sustainable Consumption and Production, http://scp.eionet.europa.eu/publications/GPP_Paper/wp/WP2009_4

Vienna City Administration, 2009, "KliP Report 2009 - Short Version", http://www.wien.gv.at/english/environment/klip/pdf/klip-2009-short.pdf

Vienna City Administration, no date, "EcoBusinessPlan Vienna - The Environmental Service Package of the City of Vienna", http://www.wien.gv.at/english/environment/protection/eco/ ,
http://www.wien.gv.at/english/environment/protection/eco/benefits.html

Key data are retrieved from the UN World Urbanization Prospects: The 2011 Revision, http://esa.un.org/unup/unup/index_panel2.html


Text by: Aaron Thomas