Posted on 01 March 2012
Currencies for a sustainable lifestyle 
Currencies for a sustainable lifestyle
Earth Day Money in Tokyo is an example of a new "green" type of complementary currency, sometimes called Eco-points, aimed at promoting a sustainable lifestyle. Up to now these have mainly been in an experimental stage, such as the NU Smart Card in Rotterdam and EXPO Eco-money in Nagoya. But many similar initiatives in recent years from governments, businesses and NGOs, especially in Japan, indicate that the concept is on the verge of a breakthrough.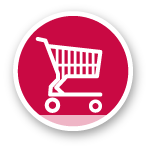 Keywords:
Eco-points, local currencies, consumption, public transport, green lifestyle
Earth Day Money was founded in 2001 by an advertising agency in the commercial district of Shibuya in central Tokyo. Its aim is to encourage people to contribute to the ecological sustainability of the area. Volunteer activities are rewarded with Earth Day "r" money, which can subsequently be used in 160 cafés and shops which support the project, thereby gaining a better environment and a loyal clientèle.
Earth Day Money has grown significantly in recent years and had 5,000 members in 2011, an unusually large number for a local currency (see also
Calgary
and
Curitiba
). Earth Day Money links up stores, NGOs, and volunteers, improving the area and building a local community. Activities rewarded include: planting and maintaining flowers; cleaning streets; and collecting bottles and umbrellas. "R's" can also be earned through donations to NGO projects and spent at the Earth Day Market, the first organic farmers' market in downtown Tokyo. An electronic payment system for mobile telephones has also been established.
Hopestay Project
Although Earth Day Money is relatively limited, the organization proved its strength in the aftermath of the tsunami and Fukushima nuclear accident in March 2011 when it reacted swiftly with relief efforts through the Hopestay Project, linking those in need with Earth Day members and others around the network who were willing to provide emergency shelter.
A 2010 report, City2020 – Support to the development of an ICT driven transition strategy to the Low Carbon City, highlights individual "carbon trading" with "eco-points" as one of the most promising ideas for city-based projects supported by authorities. This new type of complementary currency, rooted in the private sector (like frequent flyer miles), rewards green lifestyle and consumption habits with discounts for similar activities, thus creating a positive loop.
NU Smart Card
The first project of this nature, NU Smart Card in Rotterdam 2002-2003, is also the most ambitious and successful to date, though the project was terminated. Similar projects in Belgium – e-portemonnaie, RES and eco-cheques – met a similar fate. NU Smart Card was a pilot project with a card-based system, supported by government agencies, businesses, and NGOs, where participants could earn points through local, green, and ethical consumption (e.g. organic food, fair trade goods, recycled goods, rental systems, and repairs) in participating stores. The points could subsequently be used for discounts on similar goods, public transport, and cinemas, or be donated to NGOs.
At the conclusion of the pilot project the NU Smart Card had 10,000 members, more than 100 stores had participated and 1.5 million points had been distributed. The project was a success for all those involved. Stores increased sales and built up a loyal clientèle, NGOs received donations, and the city reached its goal of shifting travellers from cars to cycling and public transport. One interesting analysis of the NU Smart Card concluded that it was a positive method for suspending producers' externalisation of social and ecological costs, which amounts to a sponsorship of unsustainable consumption.
Other experiments
No real sequel to the NU Smart Card has presented itself to date, even if it is discussed in many quarters. There are more limited examples, however – such as the demonstration project EXPO Eco-money at Aichis World Expo in Nagoya in 2005. In addition, market-oriented systems for "green" consumption have emerged, such as ICE in Great Britain in 2011, which are less ambitious and lack the links to behaviour and transportation. Finally, state-controlled pure discount schemes have been introduced, such as the successful Eco-Points Programme the Japanese Government employed 2009-2010 supporting a transition to more energy-efficient air conditioners, refrigerators, TVs, and LED lighting.
Japan is one of the leading countries for complementary currencies, and the term eco-money is widely used for different examples of these, though most are directed towards local rather than strictly ecological services. Newer examples more similar to Earth Day Money have appeared on the scene in recent years, however, including Aichis' DECOPON from 2006, Tokyo's Eco-Musubi from 2009 and Kyoto's Eco-Money from 2011.
One last odd example hails from Bangalore, which has conducted a successful pilot project where public transport tickets double up as lottery tickets.
References
Vin Sumner, Cheryl Miller, Michael King, Olli Aro, 2010, City2020: Final Report - Support to the development of an ICT driven transition strategy to the Low Carbon City, Clicks and Links Consultancy, October 15 2010, http://www.greenshifteurope.eu/opencms/export/download/www.greenshifteurope.eu/city2020Final_ReportFinal_151010.pdf

Earthday Money, http://cache-www.intel.com/cd/00/00/45/74/457449_457449.pdf

Hopestay, http://hopestay.net/en/aboutus/

Paul van Sambeek, Edgar Kampers, 2004, NU-Spaarpas: The sustainable incentive card scheme, Stichting Points/Stuurgroep, NU-Spaarpas, http://www.nuspaarpas.nl/www_en/index.html

Expo 2005, Aichi, Japan, Eco-Money, http://www.expo2005.or.jp/en/eco/ecomoney.html

Japan for Sustainability, "Local Eco-Point Initiatives Bringing Benefits to Individuals and Society", February 2010, http://www.japanfs.org/en/mailmagazine/newsletter/pages/029766.html

Japan for Sustainability, "Kyoto City to Experiment with Eco-Money Points for Eco-Activities", January 2011, http://www.japanfs.org/en/pages/031037.html

Bernard Lietaer, Gwendolyn Hallsmith, 2006, Community Currency Guide, Global Community Initiatives, http://www.global-community.org/gc/newsfiles/47/Community%20Currency%20Guide.pdf

Yasuyuki Hirota, "What have Complementary Currencies in Japan really achieved? Revealing the hidden intentions of different initiatives", International Journal of Community Currency Research, 2011, http://www.ijccr.net/IJCCR/2011_%2815%29_files/05%20Hirota.pdf

Jérôme Blanc, "Classifying 'CCs': Community, complementary and local currencies' types and generations", International Journal of Community Currency Research, 2011, http://www.ijccr.net/IJCCR/2011_%2815%29_files/02%20Blanc.pdf

Key data are retrieved from the UN World Urbanization Prospects: The 2011 Revision, http://esa.un.org/unup/unup/index_panel2.html, and from the UN Demographic Yearbook 2011, http://unstats.un.org/unsd/demographic/products/dyb/dyb2011.htm


Text by: Martin Jacobson