San Francisco farmers markets
Posted on 01 March 2012
Leading centre for farmers' markets 
Leading centre for farmers' markets
San Francisco is one of the leading cities for farmers' markets, with some 20 markets in the heart of the city and 200 in the greater San Francisco region. The phenomenon of farmers' markets has grown exponentially – by 2011 7,175 farmers' markets were operating in the US. San Francisco has also become a centre for the culture of biodynamic food, horticulture, and slow food, with active participation on the part of the authorities.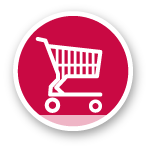 Keywords: farmers' markets, local agriculture, local food policy, city cultivation, slow food
Recent decades have seen a trend in the localisation of agriculture, with more small, often biodynamic farms, urban horticulture, school gardening, and a wave of local farmers' markets (see also
Barcelona
,
Havana
and
Lubumbashi
). There are several reasons for this trend, varying from country to country. Increasing oil prices, leading to increased costs for all sectors of large-scale agriculture, reduced food safety, increased worry about the climate impact of food production, and awareness of the health risks associated with junk food are but a few of the motivators.
Community gardens
Between 2002 and 2007, the number of farms in the US increased by 4%. Many of these new smaller businesses are producing for local markets and are highly specialised. The number of organic farms in the country increased from 12,000 to 18,200 between the years 2002 and 2007. Recent years have also seen a wave of urban cultivation in "community gardens" (i.e. allotments), often established on less desirable land. These trends have spurred the growth of local farmers' markets, which have grown from 1,755 in 1994 to 4,685 in 2008 and 7,125 by the year 2011.
Farmers' markets are a rebirth of the old culture of market fairs, where local farmers could bypass the middleman and sell directly to their customers. Their recent history can be traced to California, when local producers of fruit and vegetables had difficulty marketing their produce in the 1970s. In protest against not being allowed to sell directly to consumers in the cities, they dumped fruits and vegetables on the front lawn of the California State Building, which resulted in the governor making an exception in the regulations covering packaging and marketing, among other things.
Wave of farmers' markets
Farmers' markets developed as a collaborative effort between producers, government agencies, and NGOs. They have become an enterprise regulated and supported at federal, state, and local levels. The phenomenon has also spread to other parts of the world, especially to Europe.
According to the trade organisation Farmers' Market Coalition (FMC), more than three million Americans purchase food from more than 60,000 producers at an amount exceeding $1.3 billion each year. As the FMC sees it, farmers' markets are achieving three objectives. Farmers are receiving fair payment for their products, consumers have access to fresh, high quality, and locally-produced food, and cities have revitalised squares and are more resilient in terms of a sustainable food supply. Farmers' markets can contribute to a reduced ecological footprint through shorter delivery routes, zero packaging and, more often than not, biodynamical cultivation methods.
Ambitious food policy
San Francisco was one of the first cities to support farmers' markets, and it is still one of the most active, with 20 markets in the city centre and 200 throughout its region. San Francisco has a very ambitious food policy in other areas too, with the objective to create a healthy and sustainable local food culture (see also
Ghent
and
Malmö
). San Francisco Food has programs in various areas: food safety; local procurement; green waste management; support for urban cultivation, farmers' markets, local agriculture and fisheries; the regulation of restaurants and catering; school lunches, and much more (see also
San Francisco zero waste
). In this way, the city safeguards its role as a centre for new trends in cuisine, with restaurants for organic food and slow food.
Slow Food is a reaction to the fast-food culture that was first organized in France and Italy, and also inspired the Slow City movement. As a manifestation of its food policy, San Francisco's Mayor Gavin Newsom, together with the local Slow Food group, established a garden for organic farming in 2008 in front of City Hall – this time vegetables were welcome on the lawn.
References
Lester R. Brown, Earth Policy Institute, 2009, Plan B 4.0: Mobilizing to Save Civilization, First edition, W. W. Norton & Company, http://www.earth-policy.org/images/uploads/book_files/pb4book.pdf

"San Francisco City Profile", Smarter Cities, A Project of the Natural Resources Defense Council (NRDC), 2010, http://smartercities.nrdc.org/city-stories/city-profiles/large/san-francisco-california#tk-city-profile

City of San Francisco, San Francisco Food, http://www.sfgov3.org/index.aspx?page=753

Slow Food San Francisco, http://www.slowfoodsanfrancisco.com/sf_chapter.html

"San Francisco: From farm to fork", Sustainable Cities, http://sustainablecities.dk/en/city-projects/cases/san-francisco-from-farm-to-fork

U.S. Department of Agriculture, Agricultural Marketing Service, http://www.ams.usda.gov/AMSv1.0/

Farmers Market Coalition, http://farmersmarketcoalition.org/

California Farmers' Market Association, http://www.cdfa.ca.gov/is/i_&_c/cfm.html

Sushil Cheema, "Organic Garden Takes Over San Francisco's City Hall Lawn", Wall Street Journal, August 8 2008, http://blogs.wsj.com/developments/2008/08/08/organic-garden-takes-over-san-franciscos-city-hall-lawn/

Key data are retrieved from the UN World Urbanization Prospects: The 2011 Revision, http://esa.un.org/unup/unup/index_panel2.html, and from the UN Demographic Yearbook 2011, http://unstats.un.org/unsd/demographic/products/dyb/dyb2011.htm


Text by: Martin Jacobson