Los Angeles street lights
Posted on 01 March 2012
World's largest switch to energy-saving LEDs 
World's largest switch to energy-saving LEDs
Los Angeles is migrating its street light system from conventional high pressure sodium lamps to LEDs. The city's massive migration to LEDs will improve light quality, reduce light pollution, enhance traffic safety, and above all save money and energy. By replacing 140,000 fixtures, L.A. can boast of having taken on the biggest LED project of this kind. Fourteen of the world's largest cities, all members of the C40 network, will soon follow L.A.'s lead.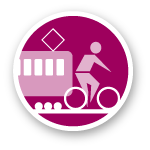 Keywords:
LED lighting, street lighting, energy saving, greenhouse gases, traffic safety
By the summer of 2011, Los Angeles was ahead of schedule in its five-year LED migration plan, and its energy savings were even larger than expected. The switch to LED street lighting created more than 300 new jobs, and the reactions from the public, politicians, and the police, were positive. The city had budgeted $57 million for the project, which upon completion was expected to reduce the annual cost of electricity and maintenance by $10 million. At the same time the city's carbon-dioxide emissions are expected to sink by more than 40,000 tons a year. The need to save energy was a key reason Los Angeles started the project, which will now pay itself off faster than the calculated 7 years. L.A.'s results to date have strengthened the case for similar projects in other cities, which can benefit from Los Angeles' experiences.
Several advantages
LED (light-emitting diode) technology is fully mature today and works well for street lighting. The new street lighting in Los Angeles matches or surpasses today's levels for all relevant standards. The light has a broader spectrum and a cooler, whiter tone than today's yellowish street lighting – which local L.A. residents seem to appreciate. Additionally, LED reduces light pollution – that undesired spill of light outdoors at night. LED lamps draw much less electricity than ordinary street lamps. In Los Angeles, energy costs after installation of the new fittings dropped approximately 60%, a savings expected to increase with improved technology. The newer lamps also last much longer than conventional bulbs – 10 to 15 years. And in contrast to all other current technologies for street lighting, they contain no mercury.
Outdoor Lighting Program
C40, the climate network of the world's largest cities, and the Clinton Climate Initiative (CCI) supported the planning and financing of this project through their Outdoor Lighting Program. The goal of the programme is to help cities that want to update their street lighting, by contributing advice, management, purchasing, financing, and planning of projects. Changing street lighting is one of the easiest ways for cities to reduce their energy use (see also
Austin
and
Berlin
). According to CCI, the benefits can be significant, and cities can start immediately and achieve savings relatively quickly. Street lighting is an area that municipalities usually have large influence over, another plus.
According to CCI, globally street lighting consumes 159 terawatt hours of electricity each year – that's equal to the production of three dozen 500 MW power stations. Though it involves relatively small shares of total electricity consumption in the US and EU (1% and 1.3% respectively), street lighting entails large costs for municipal governments. In smaller towns, up to 60% of electricity costs are related to street lighting. If globally we were to change all our lighting to CFLs (compact fluorescent lamps) or LED lights, the share of electricity used for lighting would be reduced from 19% to 7%, which would be enough to close 705 coal-power stations, according to Earth Policy Institute.
Many cities switch to LED
As many as 14 of the C40's large member cities have plans to expand their projects for LEDs in street lighting. An additional five members plan to install LEDs for the first time. Some cities that have started with LEDs for street lighting are New York, Portland, Chicago, Toronto, Berlin, Prague, Hong Kong, as well as Tianjin and Sydney.
References
Clinton Climate Initiative and C40 Cities, City of Los Angeles: LED Street Lighting Case Study, 2011, http://c40citieslive.squarespace.com/storage/cci_casestudy_laledlighting_2011.pdf

Clinton Climate Initiative, 2010, Street Lighting Retrofit Projects: Improving Performance While Reducing Costs and Greenhouse Gas Emissions, http://www.clintonfoundation.org/files/CCI_whitepaper_lighting_2010.pdf

Lester R. Brown, Earth Policy Institute, 2009, Plan B 4.0: Mobilizing to Save Civilization, First edition, W. W. Norton & Company, http://www.earth-policy.org/images/uploads/book_files/pb4book.pdf

Josie Garthwaite, "Tough Road to Getting LED Lights on the Streets", National Geographic Daily News, January 20 2011, http://news.nationalgeographic.com/news/energy/2011/01/110120-led-streetlights-ann-arbor/

Key data are retrieved from the UN World Urbanization Prospects: The 2011 Revision, http://esa.un.org/unup/unup/index_panel2.html


Text by: Martin Jacobson