London congestion charges
Posted on 01 March 2012
Congestion charges sponsor public transport 
Congestion charges sponsor public transport
London is one of the largest cities in the world to have introduced congestion charges, leading to a reduction of central car traffic by 20%, an increase in public transport by 20%, an increase in cycle traffic by 80%, and a reduction of particles and nitrogen dioxide by 10-15%. All profits in the project have been used for public transport, cycling and walking infrastructure, and traffic safety. A number of cities are now considering following London's example.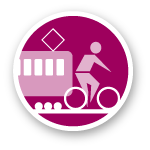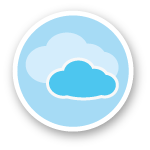 Keywords: congestion charges, public transport, cycling, air pollutants, greenhouse gases
Congestion charges in London were introduced in 2003, under mayor Ken Livingstone, in a 22 sq km zone in the city's centre (1.4% of the total area), to address congestion and air pollution (see also
Paris
). During weekdays between 7 am and 6 pm, a per-day charge of £10 is assessed for cars that drive or park in the zone. The charge has doubled since the measure's start.
There are no toll stations on the roads. Instead, payment is made in shops, on the internet, or by telephone or text message. Cameras at the zone's borders check car registration plates and fines of £60-180 are assessed for those who have not paid the charge. Buses, taxis, rental cars, and motorcycles are not charged, while other "green" vehicles, vehicles for disabled people, and cars belonging to residents of the zone, receive up to 100% rebates.
Profits to public transport
Several other measures were introduced simultaneously to ease the transition, in particular expanded public transport services (see also
Zürich
). London's innovation was to funnel profits to improve transportation, especially public transport, cycling, and walking infrastructure. In this way, charges became a tool for a shift to more environmentally-friendly transportation. The initial cost of the entire project was £160 million, with an annual running cost of £90 million. The profit in 2005-2006 was £122 million, of which £100 million went to bus traffic, £14 million to roads and bridges, £4 million to traffic safety, and £4 million to walking and cycling infrastructure. Many changes have been made during the course of the project, for example the introduction of an automatic payment system.
Evaluation showed success
In a 2008 evaluation, it was found that traffic had been reduced by around 20% (corresponding to 75,000 vehicles), despite an increase of bus and taxi traffic. Furthermore, this effect if anything intensified with time, and spread even outside the zone. Despite this, congestion that initially decreased by 30% and led to faster transportation began to increase again over time. This is blamed partly on a re-allocation of the street network to buses and cycles, and partly on increased road works. Air pollution – primarily particles and nitrogen dioxide – had decreased by 10-15%. The reduction of emissions of greenhouse gases was calculated at 100,000 tons annually, which corresponds to around 1% of London's traffic emissions. In the zone, trips with public transport increased by around 20%, and cycle traffic by some 80%. Worries about social unrest and reductions in property values in the zone have proven false. Instead, the congestion charges led to a blossoming of the zone's retail commerce and economy, with a faster growth than the rest of Britain. These trends have continued even after 2008.
Spreading to other cities
The idea of charges to solve the problems of congestion goes back several decades, but few cities have realised such plans. The first was Singapore, which introduced congestion charges in 1975 and has been a pioneer in traffic planning overall. Today, public transport stands for 65% of Singapore's trips, and air quality has improved significantly. Singapore's congestion charges are the world's most advanced, with electronic traffic monitoring, and variable charges to reduce congestion.
The success of congestion charges in one of the world's megacities has become an eye-opener for many other cities that can now also study London's experiences. Stockholm and Milan have already introduced congestion charges, as have many smaller cities in Europe: Durham in Britain, Znojmo in the Czech Republic, Riga in Latvia, and Valetta in Malta. Oslo, Bergen and Trondheim have introduced car tolls (see also
Oslo
). Other cities that will possibly come next are San Francisco, Turin, Genua, Kiev, Dublin, Auckland, Guangzhou and Beijing (see also
Guangzhou
).
References
Lester R. Brown, Earth Policy Institute, 2009, Plan B 4.0: Mobilizing to Save Civilization, First edition, W. W. Norton & Company, http://www.earth-policy.org/images/uploads/book_files/pb4book.pdf

New York City Global Partners, "Best Practice: Congestion Charging Program", Innovation Exchange, 2010, http://www.nyc.gov/html/unccp/gprb/downloads/pdf/London_Congestion%20Charging.pdf

"London congestion charge", Wikipedia, 2012, http://en.wikipedia.org/wiki/London_congestion_charge

Transport for London, Congestion Charging, http://www.tfl.gov.uk/roadusers/congestioncharging/

"Singapore: The world's first digital congestion charging system", Sustainable Cities, 2010, http://sustainablecities.dk/en/city-projects/cases/singapore-the-world-s-first-digital-congestion-charging-system

Key data are retrieved from the UN World Urbanization Prospects: The 2011 Revision, http://esa.un.org/unup/unup/index_panel2.html


Text by: Martin Jacobson