Cardiff ecological footprint
Posted on 01 March 2012
Sustainability in a single generation
In the beginning of the 2000s, Cardiff – together with other Welsh cities – participated in a pilot study by the Stockholm Environment Institute and WWF to measure ecological footprints of cities. This work led to the development of an ecological footprint calculator and to the launch of One Planet Wales, which made Wales the first nation planning to achieve sustainability within a generation.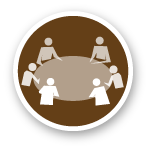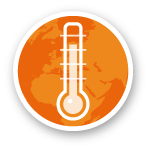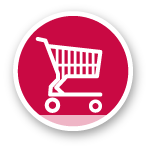 Keywords: Ecological footprint, One Planet Nation, REAP, WWF, collaboration
The 2005 report Reducing Cardiff's Ecological Footprint – published by Cardiff Council and WWF - was a starting point for Cardiff, and Wales as a whole, to begin more ambitious sustainability projects integrating ecological footprints. It committed the city to work to reduce consumption's impact on the environment. By the next year, Cardiff adopted a policy statement on sustainable development, followed by ambitious action plans. The latest plan – from 2009 – includes a partnership with Cardiff University on follow-up measurements of the ecological footprint, as a tool for continued planning. And in 2010, the principles of One Planet Living were adopted, aiming to reach a sustainable ecological footprint within the span of one generation (see also
Calgary
and
Sutton
).
Environmental accounting
The Stockholm Environment Institute's (SEI) and WWF's work on ecological footprints has been key in sustainability planning for cities such as Cardiff, because it helps set a benchmark for cities to work forward from in their quest for sustainability.
SEI is an independent research institute, initiated by the Swedish government, with offices in several countries. SEI's York office in the beginning of the 2000s developed a method for Environmental Accounting, which also included an indicator for ecological footprint. After the Wales work, SEI and WWF collaborated with the Centre for Urban & Regional Ecology (CURE), to measure the ecological footprint of the UK in its entirety. The Counting Consumption UK (2006) report analysed materials flow, carbon dioxide emissions, and ecological footprint through industrial, geographical and socio-economical categories.
Software for sustainability
SEI also developed the Resources and Energy Analysis Programme (REAP), a software tool for consumption-based measurements of environmental impacts. With a continually updated database, REAP generates calibrations of both ecological footprints and consumption-based emissions of greenhouse gases for each municipality, county and region in Great Britain. Data on atmospheric pollution and heavy metals are also included. By means of measurements both of goods produced in the UK (where exports are included) and the rest of the world, a measure of the global environmental impact of local consumption is possible. A scenario editor is also included that enables users to see the future effects of changes in consumption.
REAP has been used in 100 projects since its launch in 2006. More than 20 British municipalities now use REAP in their planning, and REAP has also been distributed to central and regional agencies. SEI York is currently participating in a version for the EU – EUREAPA – through the EU-supported One Planet Economy Network (OPEN). Thus far, versions for Sweden and the Basque country have been developed.
One Planet Wales
In 2006 the National Assembly for Wales was the only administration in the UK to expand its constitution with "the duty to promote sustainable development". And in 2010 the Welsh Assembly Government's Sustainable Development Charter was adopted, in which Wales commits itself to becoming a One Planet Nation within one generation, by reducing the ecological footprint to an average consumption level that the planet can bear. Thus far, 22 Welsh organisations and companies have signed the charter, which among other things requires yearly reporting on how they are working to integrate sustainable development in operations.
References
Welsh Assembly Government, "Organisations sign up for One Planet living", May 2010, http://wales.gov.uk/newsroom/environmentandcountryside/2010/100528charter/?skip=1&lang=en

Welsh Assembly Government, 2010, One Wales: One Planet - Sustainable Development Charter, http://wales.gov.uk/docs/desh/policy/100528susdevcharteren.pdf

WWF UK, 2006, Counting consumption: CO2 emissions, material flows and Ecological Footprint of the UK by region and devolved country, http://www.wwf.org.uk/filelibrary/pdf/countingconsumption.pdf

Alistair Paul, Thomas Wiedmann, John Barrett, Jan Minx, Kate Scott, Elena Dawkins, Anne Owen, Julian Briggs, Ian Gray, 2010, Introducing the Resources and Energy Analysis Programme (REAP), Stockholm Environment Institute, Working Paper – 2010, http://www.sei-international.org/projects?prid=1621

One Planet Economy Network (OPEN), http://www.oneplaneteconomynetwork.org/

BioRegional, "Who's using One Planet Living?", http://www.oneplanetvision.org/category/case-studies/

Global Footprint Network, Case Stories, http://www.footprintnetwork.org/en/index.php/GFN/page/case_stories/#cardiff

Key data are retrieved from the UN Demographic Yearbook 2011, http://unstats.un.org/unsd/demographic/products/dyb/dyb2011.htm
Text by: Martin Jacobson