Posted on 01 March 2012
 Democratic activism resuscitates water bodies
Democratic activism resuscitates water bodies
Toronto provides a case history of economic transition coupled with environmental improvement. However, not only the transition to knowledge-based economies, but also creativity and knowledge applied in democratic activism and networking, were necessary to move beyond a situation of severe pollution into successful, broad-based action on environmental clean-up.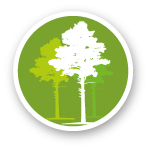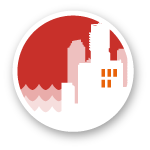 Keywords: remediation, knowledge-based economy, ecological modernisation, ecosystem approach, creativity, global competitiveness
The increasingly successful efforts of recent decades to clean up and regenerate Toronto's waterfront and Don River provide a learning case about key dynamics for sustainable urban development. These include the rise of the knowledge-based economy over the industrial economy, the creativity and dynamism of diverse networks of stakeholders, and the politicization of environmental concerns to create consensus (see also
Emscher Park
).
New paradigms replace old ones
Toronto's ongoing transition is from a river-based industrial infrastructure of heavy pollution to a green infrastructure where environmental quality is recognised as critical to city sustainability. Toronto's orientation to water bodies (the Don River, the Great Lakes) previously guaranteed its economic survival – due to commercial and industrial processes. The degradation of water bodies was considered a necessary cost for these economic advantages.
However, with Toronto's transition to new economic activities, the priority of environmental quality is flipped. This is partly because knowledge and creative capital, and financial capital, are highly mobile. So they do not need to suffer from environmental problems like illnesses and reduced productivity, destroyed assets from flooding, etc. On the contrary, the presence of sustainable ecosystem services like high-quality air and nature recreation, stable climate and safe drinking water, are important factors in identifying the locations where capital assets of various types will be sustainable. This understanding has been central to the paradigms of ecological modernisation, ecosystem approaches, and global competitiveness that have become dominant for Toronto's waterfront and Don River (see also
Chengdu
and
Seoul
).
Creativity, knowledge, democracy
But Toronto's economic transition was not in itself enough to drive these paradigms. Long after industrial activities had declined, Toronto's water bodies remained in poor condition and its waterfront dominated by industrial zoning. Instead, it was democratic participation by the civil sector, especially NGOs, that questioned environmental hazards and lost quality of life, which appears to have prepared the ground for these paradigms to take control of the agenda (see also
Stockholm
). The combination of knowledge, creativity and media attractiveness by groups like Pollution Probe, the Don Patrol, East Don Parkland Partners, etc., stimulated public support and actions, e.g. volunteer clean-ups. This work helped make the environment the top issue for Canadians by the late 1980s.
Consensus around the environment
Beginning with the Royal Commission on the Future of the Toronto Waterfront, started in 1988, through to the Toronto Waterfront Revitalization Corporation, the prioritisation of the environment enabled consensus among highly diverse stakeholder networks, and led to new solutions to problems that had festered for decades without action. The new priorities of climate adaptation and urban resilience also play a key role. An example is the West Don Lands Flood Protection Landform, steered by Waterfront Toronto and the Toronto and Region Conservation Authority. The project is designed to protect Toronto's financial district and to provide a multifunctional park with wetlands, prairie, woodland, and playgrounds. Remediation of the Don – a river so polluted that it caught fire in 1931 – has been sufficient to enable the reintroduction of salmon, a key marker of river health in Canada.
References
Ray Ford, 2011, "Death and rebirth on the Don River", Canadian Geographic, http://www.canadiangeographic.ca/magazine/jun11/don_river_watershed.asp

Jennefer Laidley, 2007, "The ecosystem approach and the global imperative on Toronto's Central Waterfront", Cities, Volume 24, Issue 4, http://pi.library.yorku.ca/dspace/bitstream/handle/10315/1209/Laidley2007.pdf?sequence=1

Key data are retrieved from the UN World Urbanization Prospects: The 2011 Revision, http://esa.un.org/unup/unup/index_panel2.html


Text by: Aaron Thomas