Sønderborg carbon neutrality
Posted on 01 March 2012
Carbon neutrality necessitates citywide participation 
Carbon neutrality necessitates citywide participation
The Danish city of Sønderborg has one of the world's most ambitious climate goals – citywide carbon neutrality before the year 2029. The city is also one of the initiators of the project Low Carbon City Development Index. LCCDI is one of several new efforts to create a system for measuring cities' carbon emissions. The Carbon Disclosure Project (CDP) Cities is another, which published its first report on cities in 2011.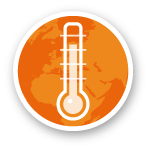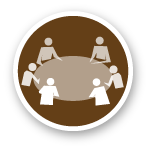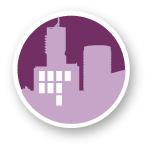 Keywords: zero carbon, climate mitigation, Low Carbon Cities Development Index (LCCDI), Carbon Disclosure Project (CDP), networks
Sønderborg is a municipality of 77,000 inhabitants in Southern Jutland. In 2007, Danish energy experts joined with city officials, businesses, and local energy providers, to carry out a survey of Sønderborg's carbon emissions. This aimed at calculating the most efficient way of achieving carbon neutrality. The result was ProjectZero – Bright Green Business. This is a vision that Sønderborg will be a carbon-free city before 2029 and a centre for innovation and green enterprise (see also
Adelaide
,
Växjö
and
Vienna
).
ZERO is a big goal
The project is remarkable in its breadth of participation, from all sections of society, and in the number of measures undertaken. A dozen initiatives, each with its own name, have been gathered under the master plan of 2009.
The detailed roadmap to 2015, when carbon dioxide emissions are to be 25% lower, includes investments in sources of renewable energy, a 50% reduction in emissions from buildings and 28% reduction in energy for lighting.
ZEROenergy describes how carbon-based energy is to be replaced by biomass, solar, wind, geothermal energy, and ocean-water cooling.
Bright Green Harbour and ZERO+ House Construction include plans for sustainable buildings which even generate surplus energy.
In ZEROfamily, inhabitants are engaged in sustainable lifestyles.
In Bright Green Business, industry is invited to participate in energy efficiency projects and in establishing a centre for green technology, with the object of creating 5,000 new jobs. More than 40 companies had been trained in the development of climate policies as of 2011 and the project had already attracted 29 cleantech companies, 23 installation companies, and 4 consultancies.
Measures for greener agriculture are being planned in ZEROfarming.
The authorities will contribute with renovation of all municipal buildings, climate training of all employees, switching to energy efficient lighting, investments in electric cars and better public transport, among other things. ProjectZero has already received several awards, including the EU's Sustainable Energy Communities Award in 2010, and it has begun a collaborative effort with
Baoding
in China.
Measuring carbon matters
When, at the start of the project, Sønderborg's carbon footprint was measured and analysed, it was found that the three highest-contributing sectors were housing, transport, and industry. A system for measuring and analysing emissions is a prerequisite for an effective climate policy, and now a number of projects around the world are under way to create a standard for the measurement of urban emissions. Sønderborg contributed to this work as one of the initiators of the Low Carbon Cities Development Index. LCCDI is a project for creating tools and indicators to help cities become greener with lower carbon emissions. It is run by ProjectZero with input from WWF, the Chinese Academy of Social Sciences, and universities in Europe and the US, among others.
Indicators for green tech
In order to give a fair picture of the carbon footprint, the index is planned to contain indicators both of direct carbon dioxide emissions, and of emissions due to exports and imports. The idea behind LCCDI is that it should be a practical, open, and transparent tool that will allow benchmarking. By focusing on the exchange of information, the project strives towards a paradigm shift, from that of reduction to innovation. This is aimed at bridging the gap between environmental policy and economic development. It is why there are also ideas to include indicators for supporting the development of green technology.
LCCDI has received a positive response from both cities and organisations around the world. The LCCDI project has begun collaborations with 12 cities, with the goal of reaching 100 cities in 2011 and creating a scientific measuring system. It also cooperates with other similar projects run by the World Bank and the Carbon Disclosure Project (CDP), among others.
Carbon disclosure for cities
CDP is a British organisation that in the 2000s built up a database of corporate carbon emissions through voluntary participation. Now CDP has begun a similar programme with cities, which will provide standardised reporting of emissions data, analysis of climate risks and opportunities, and adaptation plans. The first report was published in 2011 in collaboration with C40 Cities, and gathers data from the largest cities of the world. According to CDP, the cities have shown "extraordinary awareness and commitment on climate change issues", with a 72% response rate already the first year, and 38 out of 58 contacted cities making their responses available to the public.
In recent years the World Bank has also extended its work with cities and is now contributing to the development of a standardised, open index for urban greenhouse gas emissions. This even includes emissions caused by imports, and is based on the principles of IPCC and the Greenhouse Gas Protocol, which were developed by the World Resources Institute and the World Business Council for Sustainable Development.
Voluntary disclosure of GHG
Besides these projects, many cities also started to publish their own greenhouse gas emissions with the help of organisations such as Local Governments for Sustainability (ICLEI), C40 and Clinton Climate Initiative, and Eurocities (see also
Växjö
). One such project is carbonn Cities Climate Registry (cCCR), which was launched at World Mayor's Summit on Climate in Mexico City in 2010 by the World Mayors Council on Climate Change, ICLEI and Mexico City. It is administered by the Bonn Centre for Local Climate Action and Reporting (carbonn), which is also working to develop a standard for measurements. The project pilot cities are Calgary, Cape Town, Copenhagen, Mexico City and Nagpur in India. Currently 24 cities are reporting their emissions.
References
Bright Green Business ProjectZero, http://uk.brightgreenbusiness.com/

Low Carbon City Development Index (LCCDI), http://www.lowcarbondevelopmentindex.net/

Dennis Pamlin, "Copenhagen Declaration for a Low Carbon City Development Index", Beyond the Blur in Realtime, September 3 2008, http://dpamlin.blogspot.com/2008/09/copenhagen-declaration-for-low-carbon.html

The carbonn Cities Climate Registry (cCCR), http://citiesclimateregistry.org/

Carbon Disclosure Project Cities, https://www.cdproject.net/en-US/Programmes/Pages/CDP-Cities.aspx

World Bank, 2010, A City-Wide Approach to Carbon Finance, Carbon Partnership Facility Innovation Series, http://siteresources.worldbank.org/INTCARBONFINANCE/Resources/A_city-wide_approach_to_carbon_finance.pdf

Greenhouse Gas Protocol, http://www.ghgprotocol.org/


Text by: Martin Jacobson