Stockholm National City Park
Posted on 01 March 2012
World's first national city park 
World's first national city park
Conserving nature and biodiversity often depend on learning more about humans – and this is the focus of extensive research on Stockholm's Royal National City Park – the world's first national urban park. Creating gigantic networks, communicating via media, and changing analytical frameworks to bring more of the park areas' diverse values to bear on conservation legislation have been key strategies in establishing the park.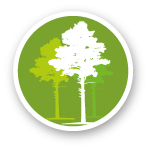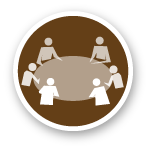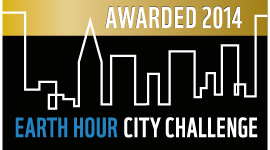 Keywords: national city park, framework of analysis, networks, user-groups, social movement organisations, social infrastructure, eco-tourism
Stockholm's Royal National City Park is Sweden's most visited greenspace, a mixed woodland area of 27 sq km. The park supports high biodiversity and a range of ecosystem services from cleaning air and dampening noise to microclimate stability and recreation/recuperation from stress.
First national city park
It is the world's first national park established in a city, the result of creative work to highlight the area's diverse values and make alliances of diverse user groups and other interested groups. Information and communication work was essential in this, using public-governance and media channels to specify a wide range of natural and cultural values held in the park.
This involved changing the framework of analysis from a city-level view of development to a national and international cultural, nature, and biodiversity heritage view. For example, early efforts engaged UNEP, UNESCO, the UN Man and Biosphere (MAB) programme, and UN-level recognition of rare signal species in the park (see also
Melbourne
). Originally some 20 groups gathered into an umbrella alliance to work for the creation of a protected nature area in Stockholm, and this expanded to some 50 groups today (see also
Toronto
).
Crisis created movement
User groups have been a major part of the networks. More than 60 social movement organisations (SMOs) regularly use the area: e.g. scouts, community gardens (allotments), sporting associations, and ornithological associations. But in itself the popularity of the area was insufficient for protection. Crisis was probably a necessary factor in organising these diverse groups into an alliance: the crisis of extensive plans to transform land in the area. A movement to create a national city park came together based on the existing social infrastructure of Stockholm's already active alliances against similar development projects, e.g. new highways.
A crucial strategy was to move the debate up from the city level to the national and international levels. Firstly, the protective regulation was ultimately obtained at the national level, when the Swedish parliament created the National City Park. Secondly, the governance of the new park at the appropriate ecosystem scale – larger than any single municipality – was made possible.
Protect, care for, show
Even today, the area's conservation necessitates conserving and expanding the support among diverse groups. An example of this is the continuing work by WWF Sweden that started in 1991, four years before the National City Park was created. WWF Sweden's approach has been termed "Värna-vårda-visa" – "Protect, care for, and show". A key idea is to make the high-quality nature of the conservation area a central pillar of Stockholm's life. This is done via many strategies, e.g. providing information support for eco-tourism, bird watching and other nature-interested groups, and helping Stockholm's existing tour operators – arranging boat tours, for example – to integrate the park into their offerings.
References
Örjan Bodin, Beatrice Crona, Henrik Ernstson, 2006, "Social networks in natural resource management: what is there to learn from a structural perspective?", Ecology and Society, 11(2)

Henrik Ernston, 2008, In Rhizomia – Actors, Networks and Resilience in Urban Landscapes, Stockholm University

Henrik Ernstson, Sverker Sörlin, Thomas Elmqvist, 2008, "Social movements and ecosystem services: the role of social network structure in protecting and managing urban green areas in Stockholm", Ecology and Society, 13 (2)

Henrik Ernstson, Sverker Sörlin, 2009, "Weaving protective stories: connective practices to articulate holistic values in Stockholm National Urban Park", Environment and Planning A, 41 (6)

WWF Sweden, 2011, "Gröna levande städer", http://www.wwf.se/vrt-arbete/var-arbetar-wwf/1125381-ekoparken

Key data are retrieved from the UN World Urbanization Prospects: The 2011 Revision, http://esa.un.org/unup/unup/index_panel2.html


Text by: Aaron Thomas