Rizhao solar water heating
Posted on 01 March 2012
Carrots and sticks boost renewables 
Carrots and sticks boost renewables
Almost all households in central Rizhao, China, utilize solar water heaters – and almost all the city's lighting is powered by solar energy. This is part of an environmental policy that has won several international awards and has lead to clean air and a boom in foreign investment. Other Chinese cities are now following Rizhao's example in implementing both regulations and subsidies to boost renewables.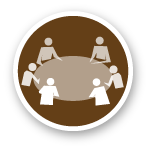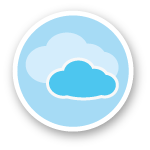 Keywords: solar water heaters, clean air, renewables, regulations, subsidies
Under the motto "Planning an Ecological City and Building a Liveable Home", the authorities in Rizhao – a coastal city in the province of Shandong, halfway between Beijing and Shanghai – have worked on environmental policies since the early 1990s. They began with the infrastructure: roads, parks, market squares, water systems, and waste management. They restored and protected beaches, reefs, forests and parks, and cleaned up five rivers. And they invested in renewable energy: solar, wind and biogas.
Regulations and subsidies
Rizhao was one of the first cities in China to introduce local policies for solar water heaters, including regulations, information campaigns, and subsidies (see also
Barcelona
,
Freiburg
and
San José
). This brought its price down to the same level as for ordinary electric heaters. The outcome was that 99% of all households in the city centre, and 30% in the suburbs, used solar water heaters in 2007, while almost 6,000 households had solar-powered cookers. Almost all traffic lights, street and park lamps were by then powered by solar cells. And more than 60,000 Rizhao greenhouses are heated by solar panels. Currently the city requires solar water heaters on all new buildings and all renovated public buildings, and the authorities make sure that the installations are properly carried out.
Model city for environment
This transformation has improved the environment of Rizhao, which was designated a model city for environmental protection by Chinese authorities. Every year recently, Rizhao has been listed among the ten best cities in China for air quality, and it has received numerous international awards including the World Clean Energy Award in 2007 and the UN-Habitat Scroll of Honour Award in 2009. As a result, the city's economy has improved and foreign investment has risen sharply in recent years. On awarding the 2009 prize, UN Habitat noted: "People's living conditions have improved while the city is still holding dear to the concept of a 'primitive' ecological environment featuring a blue sky, a blue sea, and golden beaches."
Solar heating in China
China dominates the market for solar heating, with more than 5,000 active companies, and 64% of the world's installed capacity of approximately 185 GW in 2010. Around 30 million systems produced energy equal to that of circa 50 coal-fired plants, according to Earth Policy Institute. China has recently also become the leading nation for renewables overall, taking the top spot for wind and hydro, but lagging behind Germany in Solar PV capacity, which has started to grow fast only in the last few years (see also
Gainesville
). Some Chinese cities have followed Rizhao's example in implementing local policies to support renewables, the most important being Beijing, Dezhou, Kunming, Lianyungang, Nanjing, Shanghai, Shenzhen, Tianjin, Wuhan, Yantai and Xingtai.
Presently, Kunming, a southwestern city of 3 million inhabitants, is one of the most active in creating local policies for renewables, introducing regulations, funding mechanisms, low-interest loans, tax exemptions, municipal investments, and support for research and development, industry, and education. In 2008 it adopted a plan that called for a 50% share of all buildings in the city to have solar water heaters and solar PV panels by 2010. Further targets for 2015 are 6 million sq m of solar panels for water heating and electricity, and a solar PV capacity of 100 MW.
References
UN-Habitat, The 2009 Scroll of Honour Award Winners, http://www.unhabitat.org/content.asp?typeid=19&catid=588&cid=7291#China

Lester R. Brown, Earth Policy Institute, 2009, Plan B 4.0: Mobilizing to Save Civilization, First edition, W. W. Norton & Company, http://www.earth-policy.org/images/uploads/book_files/pb4book.pdf

REN21 Renewable Energy Policy Network for the 21st Century, 2011, Renewables 2011 Global Status Report, Paris: REN21 Secretariat, http://www.ren21.net/Portals/97/documents/GSR/REN21_GSR2011.pdf

Eric Martinot et al., 2009, Global Status Report on Local Renewable Energy Policies, Working Draft, 12 June 2009, A Collaborative Report by: REN21 Renewable Energy Policy Network for the 21st Century, Institute forSustainable Energy Policies (ISEP), ICLEI–Local Governments for Sustainability, http://www.ren21.net/Portals/97/documents/Publications/REN21_LRE2009_Jun12.pdf

The Climate Group, 2010, China Clean Revolution Report III: Low Carbon Development in Cities, Summary, December 2010, http://www.theclimategroup.org/_assets/files/China-Clean-Revolution-III.pdf

Eric Martinot, Li Junfeng, 2007, Powering China's Development: The Role of Renewable Energy, Worldwatch Institute, Washington, DC, http://www.worldwatch.org/files/pdf/Powering%20China%27s%20Development.pdf

"Rizhao: Mainstreaming solar energy on city level", Sustainable Cities, http://sustainablecities.dk/en/city-projects/cases/rizhao-mainstreaming-solar-energy-on-city-level

Key data are retrieved from the UN World Urbanization Prospects: The 2011 Revision, http://esa.un.org/unup/unup/index_panel2.html


Text by: Martin Jacobson