Posted on 01 March 2012
Saving water, nature, and money 
Saving water, nature, and money
New York City's history of facing and solving water problems goes back at least two centuries. In the recent 30 years, the city again crafted innovative solutions for improving supply and managing demand. Investing in natural capital to protect vital ecosystem services is the cornerstone of the city's watershed management. To manage demand for water, the city first relied on three strategies: tracking water use, detecting and fixing leaks, and water-saving appliances.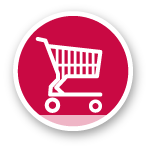 Keywords: natural capital, biosphere investment, demand management, water metering, leak detection, low consumption appliances
New York City's solutions for water supply and demand are widely cited as models for sustainable urban development. To avoid building more dams, New York turned to effective methods for reducing water use. To avoid hugely expensive water treatment facilities, the city made investments in nature by protecting and sustainably developing a 5,000 sq km area of three watersheds (see also
Mexico City
and
Singapore
).
Tracking and monitoring
Metering the use of water was made legally mandatory for buildings and homes in New York City. This has helped achieve near 100% compliance, and is aided by fines for non-compliance. An added benefit of metering the use of water is that it enables precise charging for water use, and this can motivate better water conservation.
A leak detection programme was also instituted by the New York City Department of Environmental Protection. It proved hugely effective, turning up thousands of leaks in the municipal water mains (on average 500 leaks are discovered each year). In one year (2003) leak repairs were made that saved 225 million litres of water per day. Of New York's nearly 11,000 km of water mains, almost two thirds are checked every year, and each area of the city is checked at least once every three years. An additional benefit of this work is that sewer lines are protected from infiltration by the leaking water, therefore preventing increases in wastewater flows.
Water-saving appliances
A programme of phasing in water-saving appliances was established. It focused on replacing old shower-heads and toilets, and was led by the city's Department of Environmental Protection. The programme involved incentives to help consumers make replacements with newer low-consumption appliances. In the period 1994-1997, nearly 1.5 million toilets were replaced, for example. The overall estimate on water saved from that period alone is 190-300 million litres of water per day.
Watershed management
Nearly 100% of New York City's drinking water comes from the combination of streams, rivers, and reservoirs located north of New York. Three upland watersheds supply the city's water: the Catskill Mountains watershed (50%), the Delaware River watershed (40%) and the Croton watershed (10%). Together they have a total surface area of 5,000 sq km, with average annual precipitation of 112 cm, storage capacity of 2.1 trillion litres, and a safe yield of 5 billion litres per day.
A serious challenge arose in 1992, however. The US Environmental Protection Agency ordered New York City to add a water filtration system, at an estimate cost of $6-9 billion. The EPA was responding to the new federal Safe Drinking Water Act as well as to a trend of decreasing water quality in New York City, especially due to pollution from sewage, fertilisers, and pesticides in the watershed areas.
Who pays for protecting nature and water?
New York City's response was to seek an exemption by improving its watershed control through regulating septic systems and runoff, and limiting the expansion of impervious surfaces. This led to concerns among the communities living in the watershed that they would shoulder the city's costs for water protection and suffer restrictions on land use leading to foregone economic development, lower property values and tax revenues – a negative spiral trapping them in relative poverty. Farmers, for example, were by some estimates to lose up to 25% of their useful land, due to restrictions.
Shared responsibility for stewardship
An environmental mediation process began, lasting 2 years. Organised by New York State's governor, it brought together New York City's Dept. of Environmental Protection (responsible for the city's water), a coalition of towns in the watershed areas, New York State, and environmental organisations.
The negotiations led to a 1997 memorandum of agreement (MOA). In return for $1.3 billion for infrastructure, environmental cleanup and economic development in the watershed, New York City would be able to spend $250+ million to buy land or conservation easements, and apply rules to protect the water supply – for example controlling sewer systems and stormwater.
Keeping land undeveloped is offset by measures that included the $60 million Catskill Fund for the Future, a development bank for environmentally sustainable projects, and which pays property taxes for the protected land equal to its development value. This nature preservation tends to boost land values, as well as property taxes, by providing aesthetic and recreational values, especially near a large city like New York.
Investing in ecosystem services
Many cite New York City's water supply strategy as an example of investing in nature to preserve natural capital and obtain ecosystem services – at a fraction of the cost of using technology to achieve the same services. The returns on investment are even more astounding when other vital services are factored in: carbon sequestration, biodiversity conservation, and amenity values, for example. The threats of climate change and global environmental change make it even more urgent for cities to safeguard supply of water by protecting watersheds and forests upstream.
References
David B. Arscott, Charles L. Dow, Bernard W. Sweeney, "Landscape template of New York City's drinking-water-supply watersheds", Journal of the North American Benthological Society, December 2006: Vol. 25, Issue 4, 867-886

Graciela Chichilnisky, Geoffrey Heal, 1998, "Economic returns from the biosphere", Nature (Commentary),391, 629-630

Gretchen Daily, Katherine Ellison, 2003, The New Economy of Nature – The Quest To Make Conservation Profitable, Island Press, 2003

Anthony DePalma, "City's Catskill Water Gets 10-Year Approval", New York Times, April 13, 2007, http://www.nytimes.com/2007/04/13/nyregion/13water

Herbert Girardet, 2008, Cities People Planet: urban development and climate change, 2nd ed., Chichester / New York: Wiley

Leland L. Glenna, 2010, "Value-laden technocratic management and enviromental conflicts: The case of the New York City Watershed Controversy", Science, Technology & Human Values, 35 (1)

Douglas J. McCauley, 2006, "Selling out on nature", Nature (Commentary), 443, 27-28

Mireya Navarro, "New York City Can Buy More Watershed Land, State Says", New York Times, February 16, 2011 http://green.blogs.nytimes.com/2011/02/16/new-york-city-can-buy-more-watershed-land-state-says

New York City Department of Environmental Protection, 2004, "DEP Announces Leak Detection and Catch Basin Cleaning Locations for July", http://home2.nyc.gov/html/dep/html/press_releases/04-35pr.shtml

Mark Pires, 2004, "Watershed protection for a world city: the case of New York", Land Use Policy, 21 (2)

Mark Roseland, Sean Connelly, Toward sustainable communities: resources for citizens and their governments, Rev. ed., Gabriola Island, BC: New Society Publishers, 2005

Cynthia Rosenzweig, David C. Major, Kate Demong, Christina Stanton, Radley Horton, Melissa Stults, 2007, "Managing climate change risks in New York City's water, system: assessment and adaptation planning", Mitigation and Adaptation Strategies for Global Change, 12:1391–1409

Mark Sagoff, 2002, "On the Value of Natural Ecosystems: The Catskills Parable", Politics and the Life Sciences, 21 (1)

Key data are retrieved from the UN World Urbanization Prospects: The 2011 Revision, http://esa.un.org/unup/unup/index_panel2.html, and from the UN Demographic Yearbook 2011, http://unstats.un.org/unsd/demographic/products/dyb/dyb2011.htm


Text by: Aaron Thomas