Posted on 01 March 2012
Initiator of the Green Digital Charter
By initiating the Eurocities' Green Digital Charter campaign, Manchester is taking a leading role in the development of Information and Communication Technology (ICT) in Europe. Some 23 cities have currently signed the charter in which they undertake, for example, to launch five major ICT projects before 2015. A super-fast broadband is under construction in Manchester as the base for transformational ICT projects.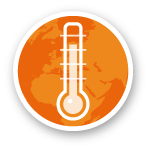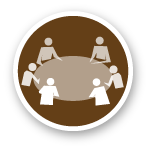 Keywords: Green Digital Charter, ICT, climate, energy efficiency, smart systems, broadband
Manchester is one of many cities that go further than their countries in a commitment to sustainability. In 2007 the EU set the 2020 target of "3x20": to reduce (1) greenhouse gas emissions and (2) energy consumption by 20%, and (3) to increase the share of renewable energy to 20%. In 2008, many European cities responded by launching the Covenant of Mayors, where they pledged to exceed the 3x20 goals and to take concrete steps through action plans for sustainable energy. By 2011, the Covenant of Mayors reached 3,000 signatories representing more than 120 million people.
One of the areas prioritized by the EU in "3x20" is Information and Communication Technology (ICT). In addition to becoming greener itself, ICT can reduce emissions in other sectors through, for example, systems for measuring greenhouse gas emissions, technologies that facilitate behavioural change, and "smart" systems for promoting energy efficiency and renewables. Key sectors for ICT applications are buildings, electricity, manufacturing, lighting, transport, and communications (see also
Amsterdam
and
Austin
). Several estimates indicate that such measures by themselves could help the EU meet the"3x20" objectives.
The Green Digital Charter
With the Green Digital Charter, initiated in 2009 by Manchester and administered by Eurocities – the network of major European cities – individual cities once again took the lead with the commitment to create ICT solutions for energy efficiency in areas such as housing, transport, and energy. The Green Digital Charter was created by the Eurocities Knowledge Society Working Group for ICT for Energy Efficiency, led by Manchester and British Clicks and Links, and it builds on initiatives such as Smart 2020, with GeSI, and the Climate Group, and the EU's own ICT4EE platform.
The following 23 cities had signed the charter in 2011: Amsterdam, Belfast, Birmingham, Bologna, Bristol, Genoa, Ghent, The Hague, Helsinki, Lisbon, Malaga, Malmö, Manchester, Murcia, Nantes, Nice, Nuremberg, Reykjavik, Rijeka, Tallinn, Stockholm, Vienna and Zaragoza (see also
Bristol
).
Smart ICT solutions
These cities have pledged to launch five major pilot projects by 2015 as well as to reduce ICT's own footprint by 30% by 2020. They will also develop open measurement systems for emissions and energy, implement "smart" energy efficiency projects, and support transformational ICT solutions which can create new behavioural patterns. In concrete terms this means:
improvements in the energy efficiency of buildings through standards and renovation
investment in smart public transport, teleconferencing, and home working
development of energy-efficient smart grids for electricity with support for renewables
micro-solutions and energy efficient lighting
collaboration with industry on green production and procurement
investment in new, fast, and green IT for more open and participatory local government services
policies and support for the network of Living Labs in Europe
In 2011, Eurocities received support from the EU for further development of the Green Digital Charter.
Manchester's Digital Strategy
In its own climate plan, Manchester - A Certain Future, the city is financing new ways of tackling the climate threat. This includes goals for all schools to be sustainable, and for 100,000 homes to be renovated by 2020. Through Manchester's Digital Strategy, ICT plays a central role in the climate plan, and a Digital Master Plan is being developed to guide investments in ICT – gathering industry, research institutions, and politicians in this transformational work. A super-fast broadband is under construction, which aims to facilitate ICT projects, accelerate jobs growth, and provide new opportunities for flexible working.
The approach is also spreading to the wider region – the Manchester Corridor – where proposals are being developed for large-scale renovation of homes with installation of smart electricity meters, and for other ICT initiatives like the establishment of a Low Carbon Laboratory for the development of smart ICT solutions.
References
Vin Sumner, Cheryl Miller, Michael King, Olli Aro, 2010, City2020: Final Report - Support to the development of an ICT driven transition strategy to the Low Carbon City, Clicks and Links Consultancy, October 15 2010, http://www.greenshifteurope.eu/opencms/export/download/www.greenshifteurope.eu/city2020Final_ReportFinal_151010.pdf

Green Digital Charter, http://www.greendigitalcharter.com/?page_id=24

The Climate Group and GeSI, 2008, SMART 2020: Enabling the low carbon economy in the information age, http://www.smart2020.org/_assets/files/02_Smart2020Report.pdf

ICT for Energy Efficiency Forum, http://www.ict4ee.eu/

Matti Hannus, Abdul Samad (Sami) Kazi, Alain Zarli, 2010, ICT Supported Energy Efficiency in Construction: Strategic Research Roadmap and Implementation Recommendations, REEB Project Consortium, http://ec.europa.eu/information_society/activities/sustainable_growth/docs/sb_publications/reeb_ee_construction.pdf

Clicks and Links, http://www.clicksandlinks.com/opencms/opencms/

Covenant of Mayors, http://www.eumayors.eu/about_the_covenant/index_en.htm

City of Manchester, http://www.manchester.gov.uk/site/scripts/documents_info.php?categoryID=500117&documentID=3833&pageNumber=1

Key data are retrieved from the UN World Urbanization Prospects: The 2011 Revision, http://esa.un.org/unup/unup/index_panel2.html


Text by: Martin Jacobson