Posted on 01 March 2012
Eco-build exhibit jumpstarts eco-thinking
Malmö's re-orientation from industrial city to environmental and knowledge economy involved an international housing exhibition, Bo01, that acted as a cornerstone for the entire city's redirection. The case shows the strong potential of an exhibition to act as a catalyst for sustainability even in adverse conditions. Although the Bo01 exhibition encountered setbacks, it was successful in establishing a leading-edge ecological urban district and a revitalised city on the world stage.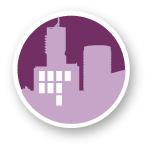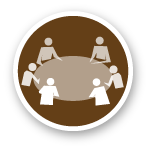 Keywords: building exhibition, regeneration, eco-district, remediation
The multi-decade decline of Malmö's industries, especially its shipbuilding, brought major problems with it – huge municipal budget deficits, severe unemployment, social disintegration, etc. Starting in the 1990s, Malmö's government worked on a new vision for Malmö. The new Öresund Bridge to Copenhagen and the continent, and a new university, were both key factors. Bo01, a docklands regeneration project remediating an industrial/landfill area, made environmental sustainability part of Malmö's vision and profile (see also
Emscher Park
and
Toronto
).
Supportive institutions
A first step was the decision in 1995 by the association Svensk Bostadsmässa (Swedish Housing Exhibition) to organise a European housing exhibition. The European Commission supported the initiative. From Sweden's parliament came 250 million SEK via its Local Investment Programme (LIP) aimed at boosting environment sustainability and employment.
A parallel initiative feeding into Bo01 was the Creative Dialogue (ByggaBoDialogen). This included diverse stakeholders – in particular, concerned Malmö and national government departments, as well as private sector actors, e.g construction firms and architects. The focus of Creative Dialogue was to develop the necessary strategies for construction and building maintenance that would be sustainable environmentally, socially, and economically. The partnership networks also included universities, scientific research councils, the Swedish National Board of Housing, and a public-private Sustainable Business Hub. Much credit is given to the international status of the exhibition: the high visibility of the project provided strong incentives for participation and high-quality contributions.
Setbacks and advances
Along with delays, the finalised exhibition in 2001 was affected by financial shortfalls. This led to the exhibition closing early and the bankruptcy of the specially instituted organisation Bo01 AB. Criticisms also arose over the affordability of the residences. Another negative surprise was that a key energy-efficiency goal (105 kWh/m2/yr energy use) was not fully met.
Malmö's government has persevered, however. It has successfully highlighted Bo01, and its successors like Fregatten, as well as other projects (see also
Malmö Augustenborg
) to establish Malmö as a world city for sustainable urban development. Malmö's achievements are symbolised by the EU's highest residential building, the Turning Torso. The city's profile changed nearly completely in a period of some 15 years – although crime and other severe social problems remain prominent.
Sustainability innovations
Bo01 features a range of sustainability innovations where the aim is, through demonstration, to facilitate their becoming mainstream in Malmö and other cities. Such innovations include: 100% locally renewable energy (using a mix of solar, wind, heat pump, etc.), roof gardens and other green space factor applications, open surface water systems against flooding, and systematised composting for biogas. Research continues to register concern, however, about whether Malmö's leading-edge sustainability approaches are actually becoming mainstream in Malmö.
References
Sabina Andrén, 2009, "Urban sustainable development from a place-based and a system-based approach: Case study Malmö", Human Ecology Division, Lund University, Sweden

Zoë Blackler, 2006, "Malmö model is a template for successful regeneration", Building Design, Issue 1703, p11

Carolyn Fry, 2009, "City of the future", Engineering &Technology, volume 4, Issue 3, Pages: 48-51

Annika Kruuse, 2011, GRaBS Expert Paper 6: The Green Space Factor and the Green Points System, The GRaBS Project / Town and Country Planning Association, The GRaBS Project, http://www.grabs-eu.org/downloads/EP6%20FINAL.pdf

Bengt Larsson, Arne Elmroth, Eva Sandstedt, 2003, "Västra Hamnen Bo01-Framtidsstaden – En utvärdering", MISTRA Foundation for Strategic Environmental Research, Lund University Faculty of Engineering, Institute for Housing and Urban Research (Gävle), Chalmers University of Technology, http://www.ekostaden.net/pdf/chalmers_bo01_utvardering.pdf

Oliver Lowenstein, 2007, "Grand plans for green design", Financial Times, November 24, http://www.ft.com/intl/cms/s/2/b031e614-98ac-11dc-8ca7-0000779fd2ac.html#axzz1VNhhhQ58

Malmö Municipality, "Sustainable Urban Planning in Malmö", http://www.malmo.se/English/Sustainable-City-Development/Sustainable-Urban-Planning.html

Swedish Environmental Protection Agency, 2011, "Lokala investeringsprogram (LIP)", http://www.naturvardsverket.se/en/Start/Lagar-och-styrning/Ekonomiska-styrmedel/Investeringsprogram/Lokala-investeringsprogram-LIP/

Swedish Environmental Protection Agency / Statens institut för ekologisk hållbarhet (IEH), 2004, "Local Investment Programmes – The way to a sustainable society", http://www.naturvardsverket.se/Documents/publikationer/1/91-620-8174-8.pdf

City of Malmö, http://www.malmo.se/english


Text by: Aaron Thomas