Posted on 01 March 2012
Bioregional introduces One Planet Living in China
Jinshan Gu, a mixed-use development for 8,000 homes under construction on the outskirts of Guangzhou, is negotiating with BioRegional to become China's first One Planet Community. It plans for a 65% reduction in energy usage and a 50% reduction in water usage. In 2011 BioRegional started planning another One Planet Community in Chongqing.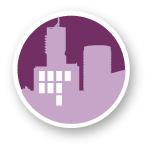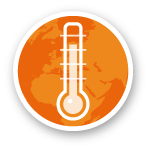 Keywords: One Planet Living, low carbon housing, water management, solar power
The British entrepreneurial charity BioRegional manages the One Planet Communities international program. It is based on the One Planet Living concept developed by BioRegional and WWF. One Planet Living is a framework of 10 principles of sustainability: zero carbon, zero waste, sustainable transport, local and sustainable materials, local and sustainable food, sustainable water, natural habitats and wildlife, culture and heritage, equity and fair trade, health and happiness. It functions as a guide for developers to build such that greenhouse gas emissions and resource utilisation are reduced to a per capita level that is sustainable for the planet.
One Planet Communities
BioRegional has thus far approved four projects: One Brighton and One Gallions in the UK, Mata de Sesimbra in Portugal, and Sonoma Mountain Village in the US. The vision is to facilitate the building of One Planet Communities throughout the world. Jinshan is one of an additional seven projects that are negotiating with BioRegional, the others being Sibaya in South Africa, Masdar City in the United Arab Emirates, Barangaroo in Australia, Riverside One in the UK, Villages Natures in France and Petite Riviere in Canada (see also
Sutton
,
Sonoma
,
Mata de Sesimbra
and
Masdar
).
Jinshan (meaning "the Hills") is a subdistrict of Guangzhou, where a mixed-use community is being built comprising 8,000 homes, and offices, centres, a school, recreational facilities, parks, and wetlands (see also
Malmö
). It is now in the final residential construction phase. China Merchants Property Development (CMPD), one of China's largest real estate companies, with a track record in sustainable construction (including China's first residential buildings with a LEED Silver rating) developed Jinshan with BioRegional as a consultant.
Reduced energy consumption
Jinshan incorporates the ten One Planet Living principles, and strives for a 65% reduction in energy consumption, and a 50% reduction in water usage from a 1990 baseline, among other things. Solar water heating is being installed in the residential properties and cooling systems based on heat pumps are being installed in office buildings. Water management has been improved by rainwater collection, permeable coatings on roads, green roofs, and domestic wastewater management with reed beds on the commercial premises. Cyclists and pedestrians are given priority in a transport plan that includes underground car-parking and is expected to reduce car traffic by 30%. For Jinshan's centre, plans are under way for day care, vocational training, transport information, recreational facilities, and swap shops.
The goal of zero carbon dioxide emissions has been the most difficult for the project to achieve. BioRegional continues to work with CMPD to explore financially and technologically viable technologies, for example anaerobic digestion, to achieve the zero carbon target during the next decade. Jinshan has already received awards, including UN Habitat's Business Award 2009.
Chongqing in the pipeline
The Chongqing project is in its infancy – a memorandum of understanding was signed in 2010 between BioRegional and Chongqing's municipal government. Vanke, China's largest real estate developer, is planning the construction on a 30 ha site just outside Chongqing – China's fifth and newest "special economic zone".
References
"Jinshan, China: A community applying the One Planet principles", One Planet Communities, February 4 2010, BioRegional, http://www.oneplanetcommunities.org/communities/applying-the-principles/jinshan/

Catherine Sweeney, "China's newest Special Economic Zone set to gain a One Planet Community", One Planet Communities, September 27 2010, BioRegional, http://www.oneplanetcommunities.org/?s=jinshan

BioRegional Development Group, 2006, Towards a One Planet Living Community in Panyu Jin Shan, Outline Sustainability Action Plan for China Merchants Property Development Version 11 July 2006, http://www.oneplanetcommunities.org/wp-content/uploads/2010/03/Jinshan-Outline-OPAP-English-and-Chinese.pdf

Habitat Business Award 2009, UN-Habitat, http://www.unhabitat.org/content.asp?typeid=19&catid=527&cid=8717

Key data are retrieved from the UN World Urbanization Prospects: The 2011 Revision, http://esa.un.org/unup/unup/index_panel2.html


Text by: Martin Jacobson