Posted on 01 March 2012
From car-space to people-space
Copenhagen is the premier example of how to make a large city friendly for cycling and walking, and the benefits that come with it. Copenhagen has become one of the world's highest-rated cities for livability, while it has cut its transportation ecological footprint and boosted urban resilience. Recent estimates are that more than 1 in 3 Copenhageners cycle to work, and only 1 in 4 drives.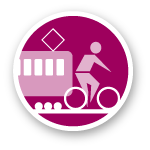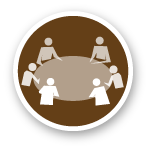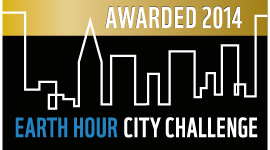 Keywords: pedestrianisation, cycling friendliness, gradualism
Copenhagen has successfully used a strategy of gradual change – steadily increasing the amount of space for walking and cycling, and decreasing the number of car-parking spaces – over the course of more than 30 years (see also
Amsterdam
and
Portland
). This strategy has enabled Copenhagen to shift to walking and cycling through at least two means: (1) citizens have been able to see the benefits with each round of changes, (2) effective opposition has not been created by large-scale changes. Over the course of 34 years between 1962, when Copenhagen pedestrianised its famous main thoroughfare Strøget, and 1996, Copenhagen increased the amount of pedestrian-friendly space by 600%.
Reduction of parking spaces
Similarly, Copenhagen began in the 1960s to reduce the amount of parking available for cars in the city centre. Copenhagen's policy of gradualism involved each year removing 2-3% of the total car parking spaces. This made alternative transportation options more attractive, and freed space for walking and cycling lanes. Copenhagen has similarly introduced lane-reductions, i.e. making four-lane roads into two-lane roads. One added benefit of lane-reductions is traffic calming, which makes city streets more comfortable for walking, cycling and leisure (e.g. café life). A further plus is that when reclaimed space is used for vegetation, the greener streets are more resilient to heavy rainfall.
Walking and cycling
One more self-reinforcing dynamic is that walking and cycling promote density and conviviality that in turn attract more people by foot and cycle. This is a key to the combination of liveability and transport-sustainability in Copenhagen. Urban planning expert Jan Gehl describes this as transitioning from a city of car-spaces to a city of people-spaces.
References
Timothy Beatley, 2000, Green urbanism: learning from European cities, Washington, DC: Island Press

Ekim Tan, 2006, "The Copenhagen experience: What the Pedestrian Wants", NovaTerra 6 : 1 http://www.pedestrians-int.org/content/33/42006-nt.pdf

Preston L. Schiller, Eric C. Bruun, Jeffrey R. Kenworthy, 2010, An introduction to sustainable transportation: policy, planning and implementation, London: Earthscan

Key data are retrieved from the UN World Urbanization Prospects: The 2011 Revision, http://esa.un.org/unup/unup/index_panel2.html


Text by: Aaron Thomas