Posted on 01 March 2012
River cleanup created green development 
River cleanup created green development
Chengdu is at the fore of Chinese cities attempting to combine rapid growth with green policies. A comprehensive, award-winning cleanup of the city's rivers and slum areas in the 1990s laid the foundation for an ambitious and broad sustainability agenda. Assisted by a local NGO, CURA, Chengdu continues efforts to protect the water in the region. In response to the earthquake disaster of 2008, a new city vision – to be a "Modern World Class Garden City" – has been adopted.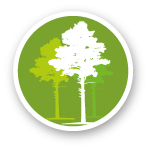 Keywords:
river revitalisation, remediation, water, sustainable development, slums, greening, resilience
Chengdu is one of the world's fastest growing cities. It is the capital of Sichuan, known since ancient times in China as the Land of Plenty. After the industrialisation of the 1980s, however, the city became known as the most polluted in China. Chengdu is cradled by a system of major tributaries of the Yangtze that could be fished as late as the 1960s, but whose mismanagement led to contaminated water, droughts, floods, and the spread of slums.
Award-winning cleanup of rivers
The cleanup of the Fu and Nan rivers received international attention – and UN-Habitat awards. Chengdu succeeded through the strength of its own initiative, even though it was one of the poorest in China at the time (see also
Rizhao
and
Seoul
). Involving inhabitants and local companies was key. Financing was generated by increases in land prices in areas that formerly had been slums. Slum dwellers moved to subsidised, newly-built housing. The UN highlighted the social dimension of Chengdu's work, as it demonstrated that a poor town could clean-up its environment, manage freshwater, and create a vision for a sustainable future, using only its own resources.
Chengdu's work was extensive:
500,000 jobs were created
16 km of river were dredged
750,000 cubic metres of sludge were cleaned
42 km of trenches were excavated
18 bridges and 12 new shipyards were built
1000 companies that contributed to the pollution were closed, renovated or relocated
100 public latrines were renovated
26 km of sewage pipes were laid along the river
two new sewage treatment plants were built
rivers were widened to prevent flooding
plants and parks were built on river banks
24 new residential areas with greenspace were built for 100,000 former slum residents
traffic around the rivers was redirected, reducing congestion
a "living water-garden" with associated museum and the resumption of the traditional Dragon Boat Festival began to attract more tourists to Chengdu.
Moving the green upstream
River remediation work was expanded upstream to the Minjiang River during the 2000s. The Minjiang flows through the district of Wenjiang, the centre of the ancient kingdom of Shu, and the river cleanup was praised by the UN. Rivers even further upstream, vital for fresh water, are also to be protected. Work on the rivers inspired Chengdu in the construction of a Giant Panda Sanctuary and the Dujiangyan Ecological Model Zone. In these efforts, Chengdu's politicians have been helped by the Chengdu Urban Rivers Association (CURA), a local NGO working to protect the water of the region. One of CURA's projects is Anlong - Peace Dragon Village, an ecological model village northwest of Chengdu.
Economic boom and green policies
Chengdu has had an economic boom in the past decade – with growth of about 13% per year. The Chinese state has contributed via its Go West policy, the aim of which is to extend the economic development of coastal cities. Chengdu is the prime example of this trend. It has a newly established economic free zone and hosts more than 100 global companies in the automotive industry (including Volkswagen, Volvo, and Toyota), and IT (including Intel, Motorola, and Foxconn). Finance, service, and research sectors are also expanding.
Despite this, Chengdu has continued to prioritise green policies. The city is building smart electricity and communication systems. It is working on new public transport: underground trains, trams, and BRT - Bus Rapid Transit. Chengdu is cooperating with a number of international institutions for sustainable development. It is reforming the Hukou-system, which registers households, in order to minimise the migration of workers. It is expanding the city's forests, currently 37% of the total area. And Chengdu has hundreds of projects for reducing pollution to water and air. It is reforming agriculture, investing in renewable sources of energy, closing coal mines, and has a program of action for reducing emissions of greenhouse gases.
Role model for resilience
In May of 2011 the UN appointed Chengdu as a Role Model for Resilient Development for its two-year reconstruction after the earthquake of 2008, which left a million people homeless (see also
United Nations
). Instead of despairing, Chengdu turned the disaster into an opportunity for investing in a better infrastructure and in disaster preparedness. The city also developed a vision for the future with the goal of becoming a "Modern World Class Garden City". This vision emphasises sustainability and the environment to an even larger extent than before. In line with this vision, a green "Jade Belt" is now being built in Chengdu, a gigantic network of interconnected pedestrian and bicycle paths which will eventually stretch 800 km.
References
UN-Habitat Best Practice Database, 2008, "The Restoration Project for Urban River System in Wenjiang District, Chengdu", http://www.unhabitat.org/bestpractices/2008/mainview04.asp?BPID=1819

Jennifer Lee, Heather Kepran, Freshwater Management: Revitalizing the Fu and Nan Rivers, ICLEI Case Study No 58 - Chengdu, March 2001, http://www.iclei.org/fileadmin/user_upload/documents/Global/case_studies/ICLEI_Case_Study_Chengdu_58_March_2001.pdf

The United Nations Environmental Program, Climate Neutral Network, Wenjiang, http://www.unep.org/climateneutral/Default.aspx?tabid=963

Tian Jun, "Chengdu, China", Case Study from The Challenge of Slums: Global Report on Human Settlements 2003, UN-Habitat, Earthscan, London; Part IV: 'Summary of City Case Studies', http://www.ucl.ac.uk/dpu-projects/Global_Report/cities/chengdu.htm

Tianfu Software Park, "Interpret Chengdu's 'magnetism' to investment", March 2011, http://www.tianfusoftwarepark.com/en/news/chengdu-news/1590-interpret-chengdus-magnetism-to-investment.html

Go Chengdoo, "Chengdu to boast 800 km of recreational path by 2012", April 2011, http://www.gochengdoo.com/en/blog/item/2203/chengdu_to_boast_800_km_of_recreational_path_by_2012

"UN names Chengdu 'Role Model for Resilient Development'", China Daily, May 30 2011, http://www.chinadaily.com.cn/china/2011-05/30/content_12607410.htm

Adam Mayer, "Chengdu and Chongqing Leading the Way in Residency Reform", Sustainable Cities Collective, March 9 2011, http://sustainablecitiescollective.com/chinaurbandevelopmentblog/21931/chengdu-and-chongqing-leading-way-hukou-reform

Chengdu Urban Rivers Association (CURA), http://www.rivers.org.cn/en/

Key data are retrieved from the UN World Urbanization Prospects: The 2011 Revision, http://esa.un.org/unup/unup/index_panel2.html


Text by: Martin Jacobson