Posted on 01 March 2012
Carbon positive in the 'Green Electric Valley' 
Carbon positive in the 'Green Electric Valley'
Baoding is a key center for China's expanding cleantech industries. It has been called carbon positive because the solar panels and wind turbines it exports reduce global emissions at a larger rate than the city's own total emissions add to it. Nicknamed Green Electric Valley, Baoding has been appointed by the government as China's first base for the new energy industry.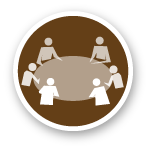 Keywords:
green technology, renewables, Green Electric Valley, solar panels, wind turbines
China is on its way to becoming the world leader for green technology, and above all for renewable energy. In 2010, China was the largest exporter of solar PV panels, with 59% of world production together with Taiwan; it had 4 of the world's top 10 wind turbine companies; and it was the world leader in manufacturing of solar water heaters with more than 5,000 firms. Use of renewables is also growing at a breakneck rate in China – in 2010 it had the world's largest installed capacity. It led the world in the installations of wind turbines, and dominated the market for solar water heating with 80% of world capacity (see also
Rizhao
). In recent years several Chinese cities have attempted to establish themselves as centres for green technology in order to attract companies and investments. These include "green" lighting in Nanchang, solar PV panels in Wuxi and solar water heaters in Dezhou.
Base for green energy industry
Baoding is the leading example. It is a centre for renewable energy nicknamed Green Electric Valley. The city has a million inhabitants and is located near Beijing, a little further in inland in the province of Hebei. The Chinese Ministry of Science and Technology has appointed it as the country's first and so far only base for the new energy industry. Between 2005 and 2008, the number of companies manufacturing electrical solar panels, wind turbines, and solutions for energy efficiency rose from 64 to 200. Green revenue more than quadrupled during the same period, from $700 million to $3.5 billion, with exports increasing from $58 million to $1 billion, creating 13,500 new jobs. Today the sector constitutes more than 10% of the city's trade volume, a proportion that is expected to rise to 40% over the next few decades, with an annual growth of more than 30%.
A study by WWF calculated that, for the period of their product lifetime, the green industry's exports for the period running up to 2008 will reduce carbon dioxide emissions to an extent larger than emissions for the entire city of Baoding, its industries included. This has prompted the mayor of Baoding to designate the city carbon positive.
Low Carbon City Initiative
But Baoding is not just home to green technology. In recent years the city has also taken a number of other initiates for becoming more sustainable. Along with Shanghai, Baoding is a participant since 2007 in the WWF Low Carbon City Initiative (LCCI), which aims to reduce carbon dioxide emissions in cities (see also
Baoding and Shanghai
). In 2010 Baoding was chosen to become one of eight cities and five provinces as "low carbon economy pilots" in the Chinese government's own project in the same spirit as LCCI. As a result of this, Baoding has presented an ambitious plan to reduce carbon dioxide emissions.
The technology produced in the city is also used locally. Solar panels, and solar-powered traffic lights and street lights can be seen everywhere. A "Sun City" project, with solar installations all over the city, is under way to promote the city's solar technology, and an industrial park has been established for wind energy.
References
WWF and Booz & Company, 2010, Reinventing the City: Three Prerequisites for Greening Urban Infrastructures, http://www.wwf.se/source.php/1285816/Reinventing%20the%20City_FINAL_WWF-rapport_2010.pdf

Nick Pennell, Sartaz Ahmed, Stefan Henningsson, "Reinventing the City to Combat Climate Change", strategy+business magazine, Issue 60, Autumn 2010, Booz & Company, http://www.strategy-business.com/article/10303?gko=f419a

The Climate Group, 2010, China Clean Revolution Report III: Low Carbon Development in Cities, Summary, December 2010, http://www.theclimategroup.org/_assets/files/China-Clean-Revolution-III.pdf

REN21 Renewable Energy Policy Network for the 21st Century, 2011, Renewables 2011 Global Status Report, Paris: REN21 Secretariat, http://www.ren21.net/Portals/97/documents/GSR/REN21_GSR2011.pdf

James P. Leape, "Low carbon, high hopes", China Daily 2008, http://www.wwfchina.org/english/loca.php?loca=531

Peter Ford, "How Baoding, China, becomes world's first 'carbon positive' city", Christian Science Monitor, August 10 2009, http://www.csmonitor.com/Innovation/Energy/2009/0810/how-baoding-china-becomes-world-s-first-carbon-positive-city

Lester R. Brown, Earth Policy Institute, 2009, Plan B 4.0: Mobilizing to Save Civilization, First edition, W. W. Norton & Company, http://www.earth-policy.org/images/uploads/book_files/pb4book.pdf

Key data are retrieved from the UN World Urbanization Prospects: The 2011 Revision, http://esa.un.org/unup/unup/index_panel2.html


Text by: Martin Jacobson