Posted on 01 March 2012
Walk through an eco-village 
Walk through an eco-village
Smack dab in Adelaide's urban landscape is Christie Walk, intended to catalyse a new form of urban development. Integrating a range of resilient and sustainable approaches to urban life, Christie Walk's 27 dwellings achieve huge reductions in energy and water use, climate emissions and car dependence. Christie Walk is nationally and internationally recognised as a pioneering project for sustainable urban development.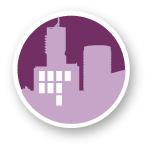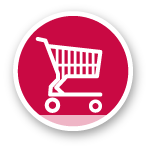 Keywords: urban eco-village, low technology, community-led development
A large community of activists, experts, citizens and residents, joined together with leadership by NGO
Urban Ecology Australia
, helped bring the Christie Walk urban eco-village in central
Adelaide
to fruition. From its inception, Christie Walk was designed to be a catalyst for climate-change resilient and sustainable urban development (see also
Karlstad
and
Sutton
). Studies of its sustainability outcomes have documented 50-60% reductions of energy use and CO2 emissions against regional averages. And because of its infrastructure, performance for energy, water, etc., is largely independent of residents' behaviours.
Sustainable techniques on display
Christie Walk's 27 dwellings and community facilities (e.g. library, laundry, interpretive centre) were constructed in phases over 7 years, and take up just 2,000 m2 (0.5 acres). They integrate a wide array of sustainability techniques such as:
non-toxic and straw bale construction
passive climate response, e.g. superinsulation and controlled solar exposure
roof garden using permaculture and xeriscaping
stormwater capture and reuse for e.g. toilet-flushing and irrigation
photovoltaic (PV) solar energy
on-site sewage treatment irrigating a nearby park
non-toxic, healthy building construction
solar-heated water to all dwellings
only plantation or recycled timbers to reduce depletion of old-growth forests
Bourne Court was Christie Walk's pilot undertaking, and as many low-technology, smart features as possible – poured earth walls and responsive, non-computerised ventilation – were used. Now Christie Walk comprises four 2- and 3-storey strawbale houses, four 3-storey townhouses, a 3-storey building with 6 apartments, and a 5-storey building with 13 apartments and community facilities.
Christie Walk is not a gated community – on the contrary, unrestricted pedestrian access is part of its sustainable transport ideal. The eco-village is within walking distance to amenities, and close to public transport. Only 11 car parking spaces are available for the 27 dwellings.
Community gardens run throughout Christie Walk in the space saved from not having as many roads and parking spaces. The village also has the first intensive (deep soil) roof garden in South Australia, irrigated with stormwater. Producing organic food locally, replacing local vegetation and habitat lost to urbanisation, and enabling community interaction are key Christie Walks goals. The green roof garden has other benefits: improved air quality; alleviation of urban heat island effects; reduced energy use and climate emissions; beautification of the cityscape; and employment creation.
Community-based
Christie Walk succeeded via an unusual process, with a non-profit cooperative structure with hands-on involvement by a wide community. Some building work was done by volunteers, providing qualified work training, with volunteers able to go on to new careers. Financing came almost wholly from individual contributions and loans from alternative, ethics-oriented financial sources. Support from the public-sector would make replication of Christie Walk type projects more easily done, one report has noted.
Rare in Australia, where standalone houses are the norm, Christie Walk is designed as co-housing with a village atmosphere. Direct democracy is a leading principle. Community participation has been vital for making use of a high diversity of knowledge – technical, environmental, economic – and experiential learning necessary for a leading-edge project. Christie Walk also has an interpretive centre and provides education for thousands of visitors.
Recognitions
Christie Walk is nationally and internationally recognised as a pioneering project for sustainable urban development. Its recognitions include
The Asia Pacific Forum for Environment and Development's 2006 Ryutaro Hashimoto Award (silver) for promotion and practical demonstration of socially-equitable and sustainable city living
The World Habitat Award (finalist 2005) of the Building & Social Housing Foundation/UN-HABITAT
References
P.F. Downton, 2009, "Building Fractals: Ecopolis Projects in Australia", book chapter in P.F. Downton, Ecopolis – Architecture and cities for a changing climate, Springer Science+Business Media

P.F. Downton, 2008, "Ecopolis: Concepts, Initiatives and the Purpose of Cities", in Anitra Nelson (ed.), 2008, Steering Sustainability in an Urbanising World: Policy Practice and Performance. Abingdon Britain: Ashgate Publishing Group

Peter Newman, Isabella Jennings, 2008, Cities as Sustainable Ecosystems: Principles and Practices. Washington, DC: Island Press.

Key data are retrieved from the UN World Urbanization Prospects: The 2011 Revision, http://esa.un.org/unup/unup/index_panel2.html


Text by: Aaron Thomas