Barcelona market gardens
Harvesting sustainability at the huertas
Although it is one of Europe's fastest growing cities, Barcelona has managed to preserve a great deal of the natural environment surrounding the city, and to ensure a significant local food supply through a system of "huertas" or market gardens, intensive horticulture, and extensive orchards. This has in turn reduced its ecological footprint from food-transport, while conserving many other ecosystem services.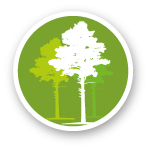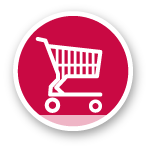 Keywords:
foodbowl service, huerta, market garden, agrarian park, agrobiodiversity
Though it does not receive the same type of regulatory protection as forests, farmland around Barcelona supports high-quality nature and high levels of biodiversity. Barcelona's valley farms are home to a significant number of the region's rare migratory birds, for example. Combining agriculture with nature parks is one way around farmland's current lack of protection. Barcelona's Baix Llobregat Agrarian Park (BLAP), which has some 600 farms on 2,000 hectares of primarily market and family gardens, is a good example of this, as the park stretches right next to protected wetlands, an undeveloped coastline, and coastal vegetation.
Food miles, sprawl, and ecological footprints
Growing food near cities avoids a great portion of transportation-related greenhouse gas emissions and is an effective means of reducing the ecological footprint of food. The reverse is also true: loss of near-urban food production can cause increases in the city's ecological footprint (see also
Freiburg
,
Perth
and
Vancouver
).
Classic-style sprawl is one reason why Barcelona's urbanised land-space expanded by 60% in 15 years (between 1987 and 2002) and urban farmland decreased by 20%; another was the relocation of industrial and commercial activities to less expensive locations.
Debate on near-urban farming's impacts
Market gardening is not all positive. It can help to preserve a greenbelt around a city, preventing sprawl and maintaining wildlife habitat connectivity, improve urban air quality and keep urban climates cooler. Near-urban farming can support natural landscapes for recreation, place identity, and tourism.
Yet local conservation interests often conflict with near-urban farming. This is due to serious ecological problems ranging from pollution by chemical fertilisers, pesticides, and animal wastes, to over-consumption of water. The conversion of natural landscapes to agriculture is frequently accompanied by the loss of habitat and natural ecosystem functions. In European policy and research, however, it is argued that in the European context, rural biodiversity is dependent on agriculture. This is thanks to agrobiodiversity fostered in settings like BLAP: biodiversity on fringes, protection of high-quality nature areas and the anti-sprawl effect of farming.
Sustainable economies
BLAP also demonstrates true economic benefits. Its large-scale and diverse provision of fresh food to the markets and restaurants of Barcelona has the two classic advantages of near-urban farming: lower transport costs and a large market nearby (see also
San Francisco
). It also effectively slows the classic threat of disappearing farmland: "The metropolis that motivates peri-urban agriculture very often also threatens it," is an insight quoted by Paül & Haslam McKenzie (2011). Barcelona has stopped loss of farmland to urbanisation by excellent coordination among stakeholders.
BLAP's status was achieved in 1998 by a consortium of the Unió de Pagesos, the Baix Llobregat District Council, the Barcelona Provincial Council, and 14 municipalities. The farmers' union (Unió de Pagesos) worked successfully with local farmers who were determined to preserve farming for food production, cultural value, landscape diversity, and to counteract urban pollution. The BLAP is also a member of the Peri-urban Regions Platform of Europe (PURPLE).
In addition, BLAP has gained a more permanent status through strong recognitions for its agricultural products. It has obtained the European Union's Protected Designation of Origin (PDO) and Protected Geographical Indication (PGI), and the FRESC ('fresh' in Catalan) label, along with alliances promoting local food traditions.
Similarly, the BLAP works with agrotourism, for example in promoting leisure trails, cooking and tasting workshops, and educational activities for schools. Although unsubsidised, the BLAP benefits from the European Spatial Development Perspective (ESDP) view that integrating cities with their rural surroundings favours regional competitiveness.
Foodbowl service
Near-urban farming's importance to a city, known as foodbowl service, is of increasing relevance. Food security is a basic issue for all societies, and presently it faces new challenges: climate change, petroleum shortage (with peak oil), volatile prices, and long-distance complex logistics for food supply dependent on petroleum, among others. A great side benefit of creating or maintaining foodbowls such as Barcelona's is that nutritional quality is also boosted, by substituting fresh foods for the long-distance foods that must often use preservatives and chemical colour enhancements (see also
Havana
,
Lubumbashi
and
Shanghai
).
References
Richard T.T. Forman, 2008, Urban regions: ecology and planning beyond the city, Cambridge University Press

Valerià Paül, Fiona Haslam McKenzie, 2011, "Agricultural Areas Under Metropolitan Threats: Lessons for Perth from Barcelona", in G.W. Luck et al. (eds.), Demographic Change in Australia's Rural Landscapes, 125, Landscape Series 12, Springer Science+Business Media B.V.

Key data are retrieved from the UN World Urbanization Prospects: The 2011 Revision, http://esa.un.org/unup/unup/index_panel2.html


Text by: Aaron Thomas