Let Your City Inspire the World​
In cities, everything is closely connected so problems tend to multiply. That's the bad news. The good news is that solutions can also multiply. And fortunately, solutions exist already today that have the potential to meet the demands of urban lifestyles, without exhausting the planet's ecological capacity.
So WWF created the One Planet City Challenge to highlight these solutions, and to recognize and reward cities that are busy putting them to use. These are cities that aim to provide sustainable housing, transportation, and energy for their residents while simultaneously acting as inspirational role models for other cities around the globe.
The One Planet City Challenge, previously known as the Earth Hour City Challenge, invities cities in participating countries to report ambitious and innovative climate actions, and to demonstrate how they are delivering on the 2015 Paris Agreement. Data is entered on the carbonn® Climate Registry, and outreach and support is provided in collaboration with ICLEI – Local Governments for Sustainability. Final plans and data are then reviewed by an international jury of experts tasked with identifying the most outstanding cities. After a process involving a thorough scrutiny of submissions and jury deliberations, national and global winners will be selected and awarded at a global prize ceremony.
Since the inception of the Challenge in 2011, WWF has engaged over 411 cities across 5 continents. This year cities in 23 countries are eligible to participate in the challenge, and to inspire the world.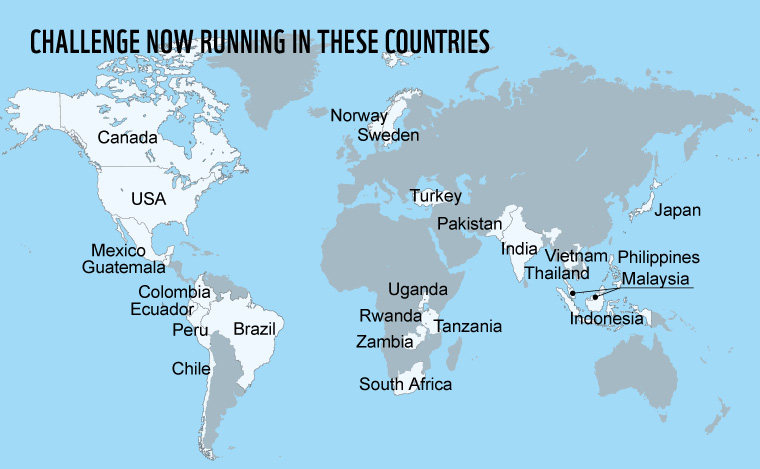 Sustainable transport and mobility is one of the major challenges facing cities everywhere. It is also the thematic focus for this year's One Planet City Challenge, and we will be paying special attention to cities that present ambitious mobility plans and actions.
Interested in joining the OPCC? The reporting period runs from 15 March- 29 September 2017. For more information, please contact us at opcc@wwf.se.