© Michel Gunther / WWF-Canon
WILD-CAUGHT FISH
Unsustainable fishing is putting increasing pressure on commercial fish stocks and their habitats. At WWF, we focus on reducing the impact of fishing on the world's most ecologically important marine ecoregions such as in the Pacific, the Indian Ocean or the Southern Cone. We also work with private partners to push market demand for sustainable seafood for the most commercially valuable species such as tuna and whitefish.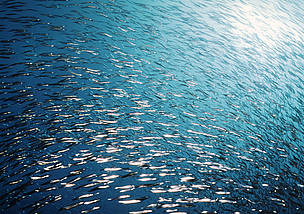 © WWF / JURGEN FREUND
TUNA
Tuna are amongst the most commercially valuable fish on Earth. But as demand for the species has skyrocketed, some tuna stocks are now fully exploited or overfished. Working with WWF, some companies are now showing the way to catch this fish without exploiting it to extinction.
© Brian J. Skerry / National Geographic Stock / WWF
WHITEFISH
Pollock, haddock, hoki, hake, cod, toothfish and orange roughy are all whitefish. Today, most commercially important whitefish stocks are overfished. This is why we engage with fishing companies and the supply chain to transform whitefish fisheries into a sustainable, socially and economically viable business.
© Oliver Lim
AQUACULTURE
Almost half of the seafood we eat comes from farms. And seafood farming—also known as aquaculture—is the fastest growing food production system in the world. But not all impacts from the industry are good.

At WWF, we know that when done responsibly, aquaculture can thrive alongside healthy wild fish populations and marine habitats, good water quality and satisfied communities.
© Regal Springs Tilapia